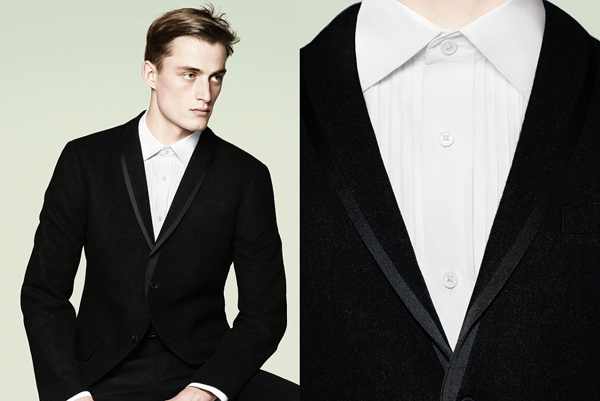 The Blazer: The Ultimate Staple in Your Wardrobe
French Style Experts Geoffrey and Benoit 
Recently the Kinowear team has become great friends with two style experts from France – Geoffrey Bruyere and Ben Wojtenka. These guys are top class with helping men build a uniquely killer style, and run the best men's style blog in France (bonnegueule.fr). 
Kinowear is teamed up with them this year to bring you guys the greatest style e-book!
Here's an article by them (just a tiny preview of what kind of information you'll get in the e-book)!
The Blazer: Why You Need One
A well-cut blazer is the ultimate must-have. Choose your blazer properly, and you should get a ton of mileage on it due to it's versatile nature.
Can't think of what to wear it with?
Here are some examples:
Printed t-shirt + blazer left open
Dress shirt + cardigan + blazer
Scoop neck t-shirt + shirt left opened + blazer
T-shirt + hoodie + blazer
As long as your wardrobe is built on a strong foundation of basics, almost any combination you try will give you satisfactory results.
Quality for Your Money 
If you're on a tight budget, not to worry, cheap blazers can easily be found. However, be warned that it may be tough to find one that will remain clean and lean more than a couple years.
The padding (which reinforce and give structure to the shoulders) may crumble, and bubbles may soon appear due to the cheaper manufacturing (the inner layers are sometimes glued instead of being sewn to kill some costs).
Below is an example of a shoulder seam that is puckering too much instead of properly structured and tight: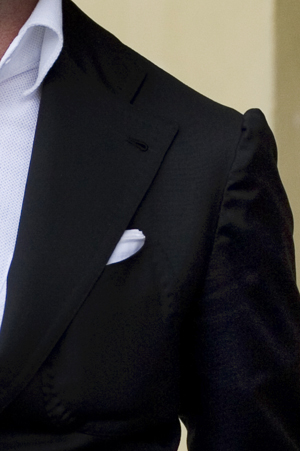 Avoid buying a blazer like this. 
We recommend shopping at these low-cost retailers for great looking blazers: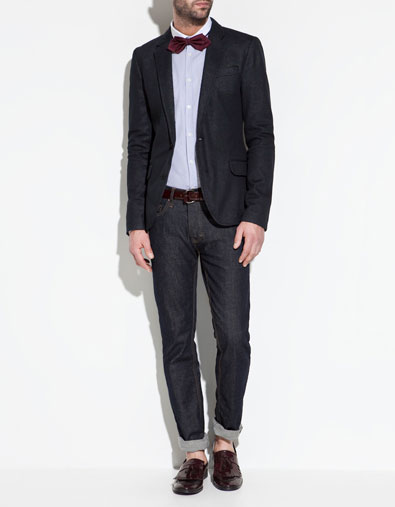 Zara blazers may suffer from low quality but their great cuts make them an excellent low-cost option.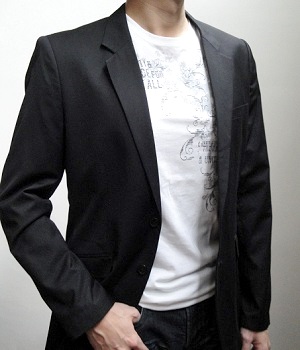 H&M quality is far from top-notch, but very affordable for guys on a tight budget.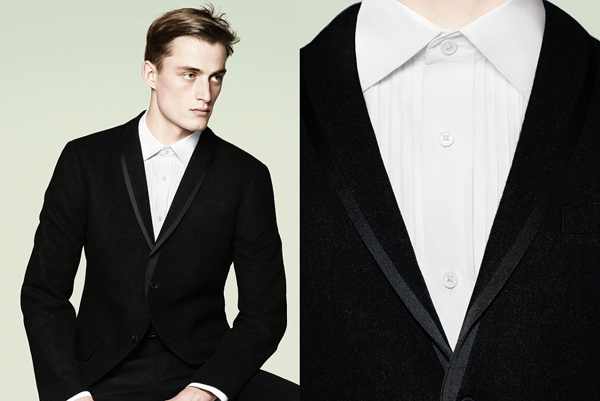 Uniqlo gives you great quality for a lower price, especially their Jill Sander or Undercover collaborations.
Have a good amount of money to spend on clothing? Then drop some cash on a serious blazer that will last you a decade.
Here are some high-end brands that are worth your money: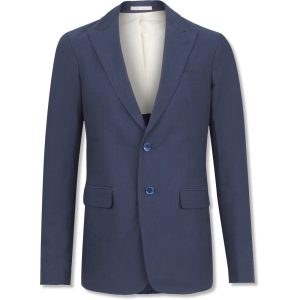 Gant (and especially the line Gant Rugger) sells great blazers for $400 – $500.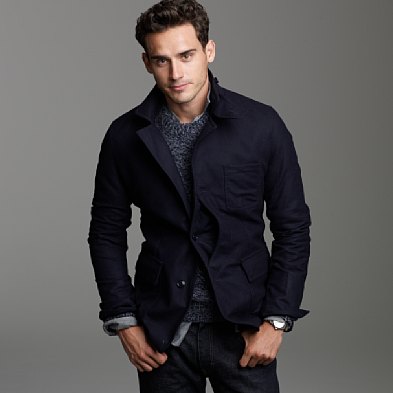 Woolrich Woolen Mills come in awesome fabrics and modern cuts. All made in the USA for $300 – $400.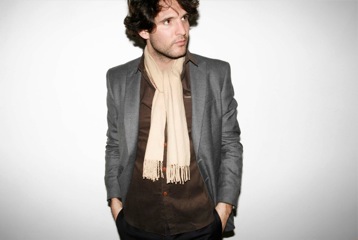 French brand Melinda Gloss is one of the best quality/price ratios on the market for $400 – $500.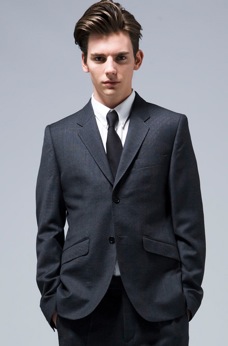 Swedish brand Acne. Their "Aktie" (1-button) and "Wall Street" (2-buttons) jackets are solid choices with a good quality/price ratio at $300-$400.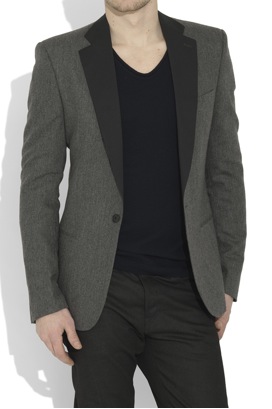 Filipa K, another Swedish brand but cheaper than Acne. Don't expect Filipa K to offer very original clothing, but great if you want a quality middle-range blazer for $250 – $300.

Korean brand Woo Young Mi is the cream of the crop. Perfect cuts, amazing quality, subtle shades of colors. But an expensive move for a first blazer. WYM is an equivalent of Dior Homme but less expensive for $500 – $600.
The Style of Your Jacket 
What about color and style?
Unless you really need one, steer away from a black blazer because this color is harder to create interesting outfits with. A black blazer is really common and tends to look boring (unless you find one with very fashionable details).
Instead, aim for a gray blazer that will match a whole spectrum of shades (gray has the power to blend with almost any color in your outfit).
Once you have your gray blazer, you can explore more colors like anthracite gray, sand, taupe, light blue… and a range of patterns of course.
Choosing different fabrics are also a great way to make your gray blazer more original and fun to wear (e.g., raw wools, cotton twill, mix of wool and cashmere or other cool materials).The range of possibilities is infinite here, making your blazer a loaded piece you use to create many different looks.
As for style, choose a simple cut with 1 button (more casual), or 2 buttons (the industry standard).
Generally,
you want to look for jacket lapels (the flap that falls across your chest) that are proportionate to your body type (for example: large chest = big lapels).
However, it's also a fashionable trend to go for a bigger jacket lapel on a fitted blazer.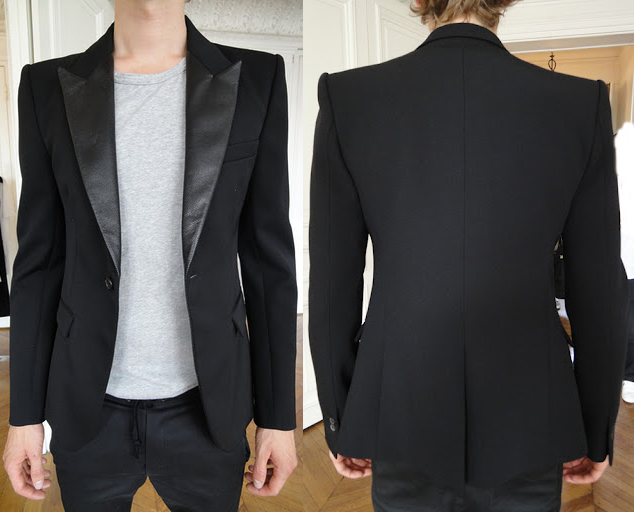 (Balmain Homme Leather Lapel Blazer)
Search For the Perfect Fit!
A blazer that is too big is an instant fail. The jacket will fold everywhere and make you look terribly sloppy.
A good fit test: see if there is too much extra space under the armpits or around the chest.
We know it's hard to find a perfect fit off the rack. Sometimes your shoulders might fill the jacket, only to realize that the rest of the jacket is too big or too small. Be patient and keep trying different styles before you settle on the one that flatters your body type.
Still, you should know when your blazer is too tight. A blazer chosen too small will have exaggerated tension folds on the buttons, and the jacket lapels may "peak" whereas it should gently lie against the curve of your chest. Avoiding this, know that it's normal if you feel a slight tension – which is characteristic of a well-cut piece of clothing.
How to Find the Right Fit in 5 Easy Steps
Here's a checklist to remember when you're out there trying different types and sizes on:
Check the shoulders. They must be sharply cut, and never be creased.
There should be no creases in your back or collar.
When undone, the blazer should follow your hips with a nice curve.
When done up, you should feel a slight pressure in your upper back and only be able to fit one fist between the button and your stomach. If so, you have the right size.
Length: The blazer tails should stop at the middle of your hand when you stand up. The sleeves should be short enough to allow 0.5 inch of your shirt sleeves to be visible when you stand up, and 1 inch when you give a handshake.
Here is the standard length for a blazer: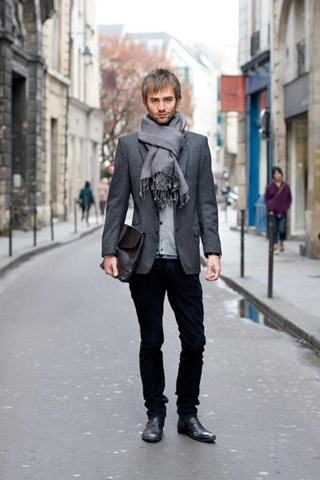 Note that most suit jackets would be longer. A blazer is not a suit jacket worn without it's fellow trouser.
Depending on your body type, discovering the right fit might take some time. So get used to try at least 10 or 15 blazers before picking one. This way you will develop both your taste and eye for style!
Happy shopping!
The Kinowear Bible e-book is here!
Check out our previous article on Kinowear: