Minimalist fashion focuses on simple outfits with a neutral color palette. This is a great style for anyone trying to improve their style but doesn't know where to start. Due to it's simplicity, all of the pieces you would buy for a minimalist wardrobe can be worked into many future outfits you create that might fit into other fashion sub-genres.

The minimalist color palette consists of primarily neutral colors (white, beige, gray, navy blue and black). The colors are neutral in fashion because they can easily be paired well with other colors on the color wheel (check out my other post on color theory here).
You can always mix in some bolder colors on minimalist outfits, but the general idea of this style is to keep things low-key. My recommendation is to keep bold colors subtle and to a minimum (for example, bold socks or sneakers).
The great advantage of neutral colors is that they always go together, so it's hard to create a minimalist outfit with bad color pairings as long as you follow the palette shown above.
Where to shop for minimalist clothes?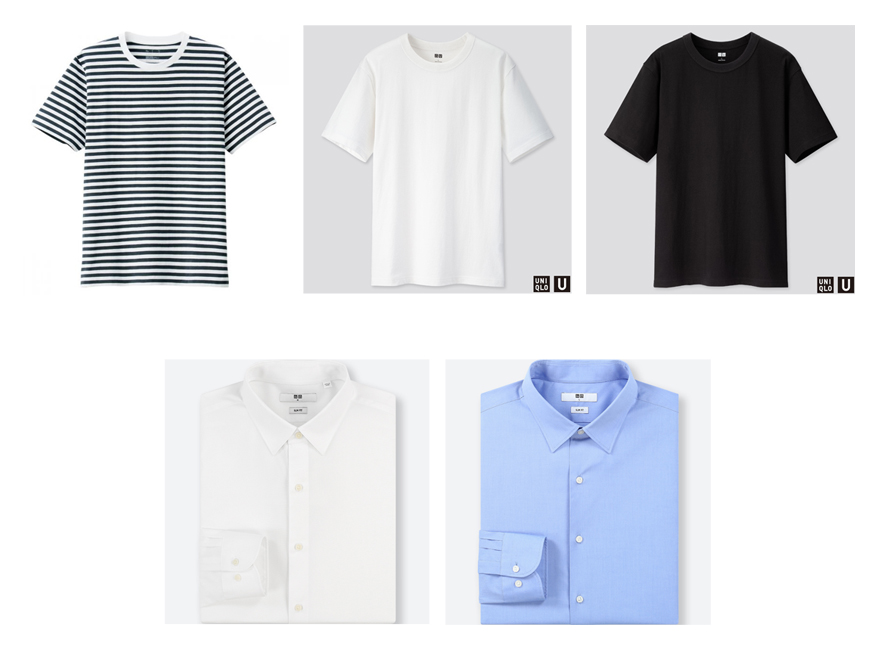 Uniqlo and Muji are the holy grail of minimalist fashion. Both of these Japanese brands make high-quality pieces with very minimal designs at a lower price-point. You can get everything you need for a basic minimalist wardrobe from these two stores. Everything at Muji will be in neutral colors and so will most of the pieces at Uniqlo.
Here's a shopping list of the essential items you'll need to kick off your minimalist wardrobe: Crew neck t-shirts as a casual top layer, oxford dress shirts for a dressier top layer, gray men's dress slacks, dark wash jeans, khaki colored chinos and a basic pair of white or black sneakers.