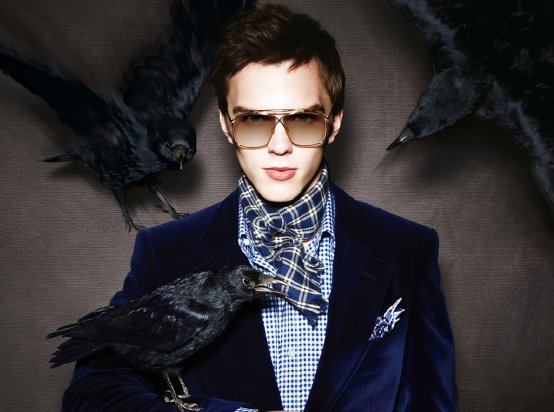 How to Find the Right Pair of Sunglasses
My love for sunglasses
Ah, sunglasses…
When I was a very young boy, one of the many stupid goals in my life – was to find myself the perfect pair of sunglasses. It felt next to impossible to find myself a pair that fit my face correctly.
Every time my family went out shopping, I would look for a new pair of sunglasses that could outdo my current pair. When I finally found one that I liked and bought it, it wasn't long until I broke it or lost it (maybe intentionally), having to buy a new pair.
Finding the right pair of sunglasses is never an easy task. All the details matter.
When searching for your perfect pair, it's important to ask the right questions.
Does it line up with your eyebrows?
Does the shade color match your hair? Skin tone?
Does the style go with the style of your clothing you wear?
What does it convey about your personality?
I can write a book on the art of sunglasses, and that's not something to really brag about, just that I'm serious when I say I was obsessed with them as a little kid. Over the years I have become a connoisseur when it comes to choosing the right pair.
Make the most of your next purchase. You don't have to break the bank. Some of the designer sunglasses that people buy for themselves might as well cost 10 dollars with the way it looks on them. It's not the price that matters, but how well they suit you.
Finding Your Perfect Pair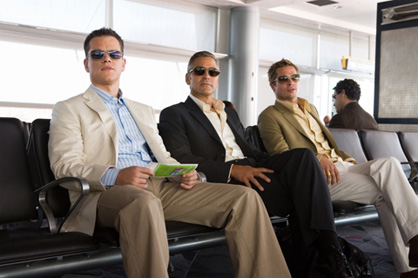 First off, it's a good idea to consider your budget. Some designer sunglasses can reach up to $200 or more, while others fall under $20.
If you are looking to buy sunglasses online to save money, you should still go try a few at the store.  It's imperative that you get a chance to try them on before you buy them. This is important because you must see and feel the look and fit on your face. If you want to look for a cheaper price on the web, write down the exact model name and code to search for online.
Another way to save money – while looking good at the same time – is by getting a pair at a stand where they sell designer replicas. If you can, compare the replica with the real ones, and if you can't tell the difference, by all means go for the replica. For some models, you won't be able to tell the difference from the real ones. However, always get a second opinion because finding good replicas are rare in my opinion. Many people can tell a cheap pair of sunglasses just by looking at the material and craftsmanship.
When I was a kid, the most I ever spent on sunglasses was $10. But ever since my first pair of real, quality sunglasses, I could never go back.
The day that I bought expensive sunglasses, I learned that the price really has to do with the quality of the lens. The difference in the quality of vision and experience is remarkable.
So personally, I like to go for the high-end designer sunglasses because of the amazing blend of quality and fashion.
If you're looking for a serious pair to keep with you for a long time, it'll be worth the investment. Expensive designer lenses allow much sharper vision than pieces of plastic that have a sprayed-glare. However, in the end it's all about what you're happy with.
UV protection is very important, so lens quality is essential to your health. Experts say "Your sunglasses must provide protection from ultraviolet radiation, a component of sunlight that contributes to eye disease. The FDA, the government agency that oversees sunglass manufacture and sales in the U.S., recommends you look for sunglasses with lenses that block 99-100% of UVA and UVB radiation. The label should read either UV 400 or 100% UV protection."
You don't have to go for expensive, but it's important to look for the UV protection. Definitely protect your eyes.
Why It Does Nothing but Add to Your Outfit
Sunglasses are the perfect element that add "POWER" to your look. It's always a valuable add-on to your wardrobe.
The eyes are the source of power in social dynamics. If over 90% of communication is derived from nonverbal cues, and if the eyes are the most important nonverbal communicator, then we have an argument that sunglasses are damn powerful tools to have in your bag.
Think about it. During lie tests, what's the biggest way someone gives their power away? Their eyes give away their lie. When you're interacting with a girl of supposed higher value, what's the main element that can show whether you are supplicating to her value or surpassing it. Your eye contact.
In poker, sunglasses work the same way.
Sunglasses prevent others from taking your power. You can't grasp an individual if you can't look into the window to his mind. An alpha male with shades will not only be exuding presence but it's hard to really get a hold on what he's really conveying because you can't see his eyes. He could be looking straight at you – or elsewhere. You don't know. You're forced to take him as he is.
Sunglasses also makes the eyes look BIGGER. It's like exaggerating your power source.
Sunglasses add power to the one place where power is taken and given in terms of non-verbals (THE EYES).
See the difference:
Brad Pitt without Sunglasses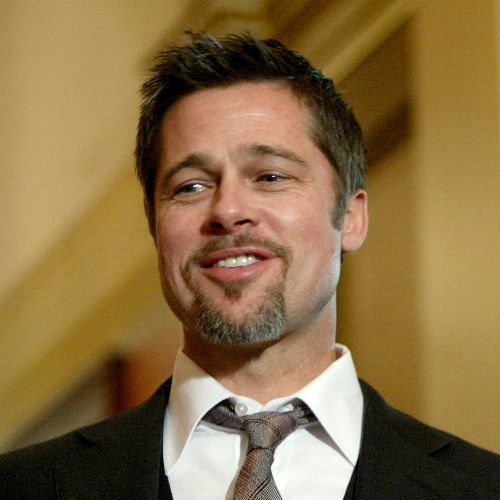 Brad Pitt with Sunglasses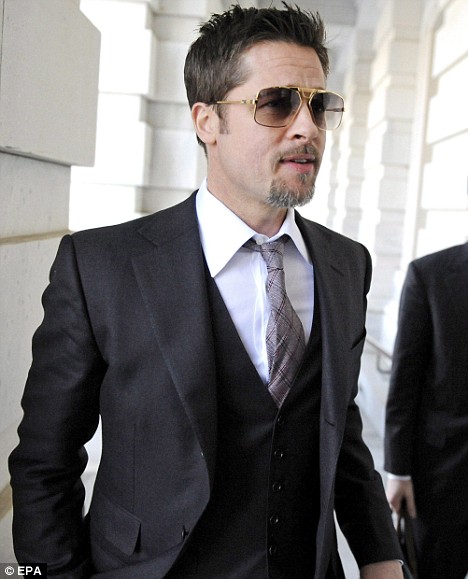 I mean he still looks good without the sunglasses, but way better with them on.
When the sun is shining beautifully outdoors, keep in mind that NOT wearing shades just distorts your whole face. Squinting your eyes makes your whole face become crooked and uglier than usual. Not to mention shielding your face with your hand looks like you're looking for dry land. These people look constipated most of the time, it's hilarious.
You would look more attractive, relaxed, and composed with shades to protect you from those harmful UV rays.
Decide What Type of Sunglasses You Are Looking For
Are you looking for something really flashy and attention grabbing like Dolce and Gabbana, or Prada sunglasses?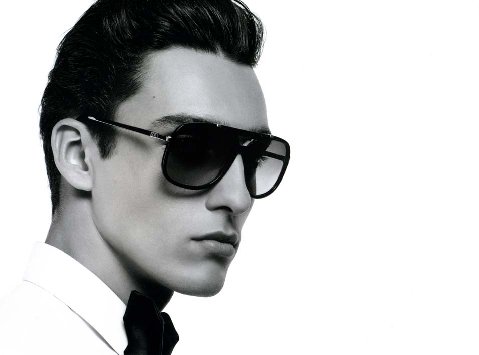 Or something more casual like these Rayban aviators: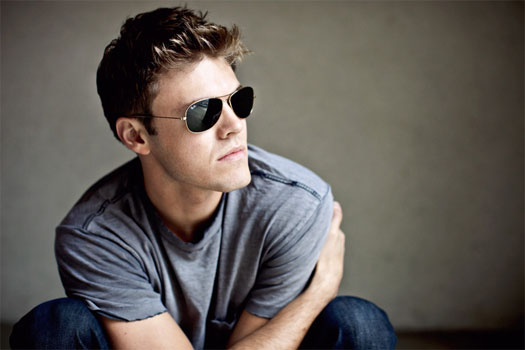 Color pairing
Find a pair that matches your hair color and skin tone. For example dark rims or a really dark shade would match a whole lot better for a guy with darker skin tone and hair color — whereas gold rims, or yellow lenses would be better suited for a light skinned guy with light colored hair. Generally, silver rims are flattering for guys with darker hair, and gold for guys with blonde hair.
Also, try to pair the color of the rim with the color of your jewelry. Silver with silver, gold with gold. You don't want to be mixing gold and silver, it's tasteless and inelegant.
The Fit
A general rule is to look at how the top of the rims line up with your brow line.
Does it hug the side of your face or is there a lot of space in between?
They should follow the curves of your face without being too tight against your skin.
How does it sit on your nose?
If you don't have much of a nose bridge between your eyes, go for a pair with an adjustable bridge rather than one with plastic rims.
Does it hug the curves of your face with some space, or does your skin touch the lens too much?

If you smile widely and your sunglasses are shooting up, they are too close to your cheeks.
Keep all of these things in mind when choosing your pair.
What's in style right now
The type of sunglasses that are in style right now are those with faded color lens (gradient lens), with a bigger lens shape. Thick black rimmed sunglasses are also in style. Here are some examples:
Prada
Try wearing these types with a stylish sport jacket.
You also can't really tell these thick rimmed types from the replicas so check out the replicas for comparison.
Remember most sunglasses are unisex, but there are those that are obviously female – labels like Chanel and Kate Spade, and those with jewelry on it.
Ray-Ban

This casual pair of aviators are super versatile, you can wear them with both casual or flashy attire.
Diesel
These are awesome for that "rockstar" look, sporty but with panache. Try this with a "fresh" clean look, with bright colors and maybe a white sports jacket.
Prada
I have a pair of these and they fit my face perfectly. Find that pair that fits your face and style best.
A pair of these will scream "style" and "power" at the same time.
Now go try some on next time at your nearest store!