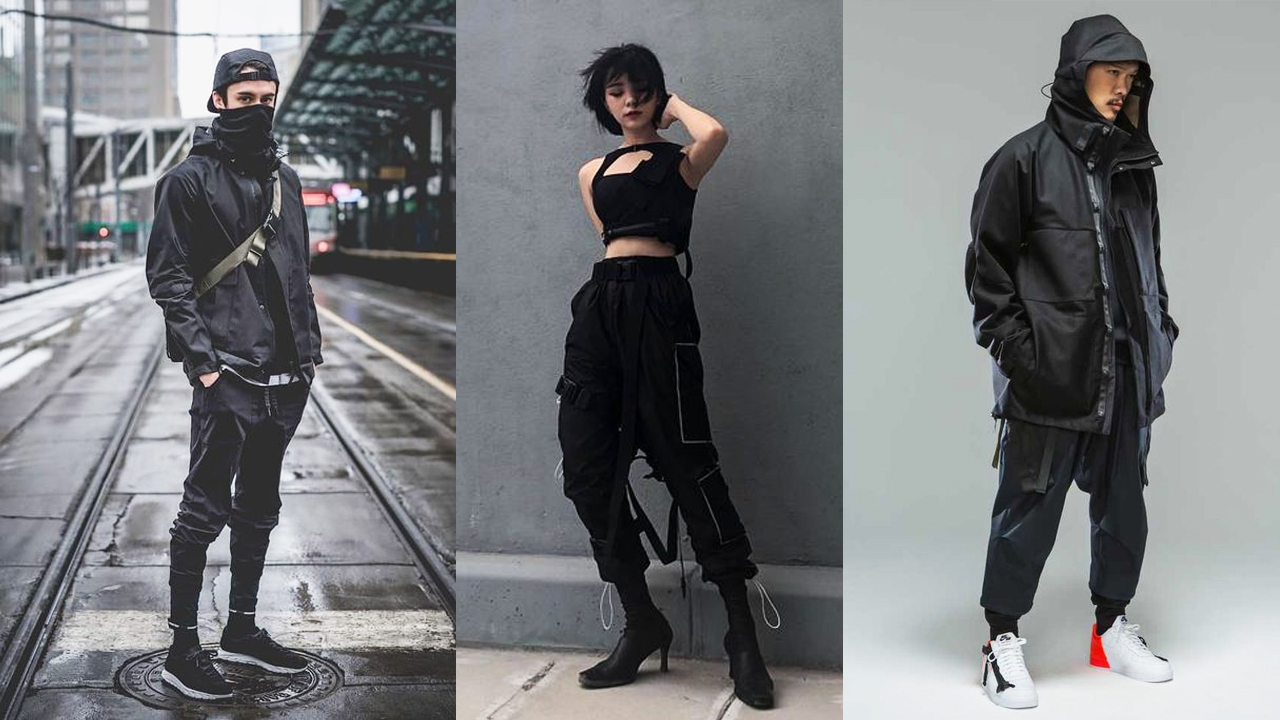 How to Dress Techwear
Fast Teching: A Guide to Getting into Techwear
In fashion, there are various categories and sub-genres to experiment with. One that has rapidly grown in popularity in the last several years is techwear.
We'll cover some of the basics to help you make a strong jump into the trend. Thankfully, thanks to techwear's minimalist nature, it's quite easy to get started in it regardless of your budget. You probably already have some pieces that can be added into an outfit.
What is techwear?
In its inception, Techwear began as a fashion movement that emphasized a union between aesthetics, utility, and comfort. You can see a lot of its roots in military-style utilitarianism, and many of the coolest outfits still have a very militaresque bent. The niche has expanded to embrace a more cyberpunk "urban ninja" type image.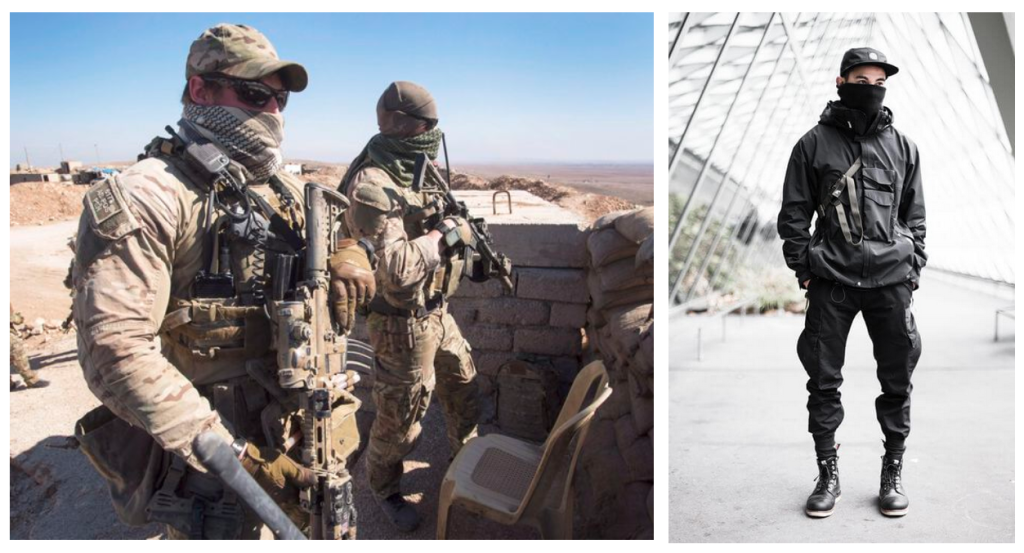 While techwear eschew bright colors and obvious branding, it makes up for that with quality materials that maximize comfort and function along with an awesome silhouette that gives a tailored look and emphasizes masculine features.
Techwear brands often focus on lightweight, durable, and water-resistant material. They'll also feature a number of options to increase utility such as extra pockets, jacket slings, and slots for hook attachments.
Acronym is the premier brand for techwear, and primary driver for its rise in popularity. But there are numerous other high-end brands and offshoots that now populate the category such as Guerilla Group, Nike ACG, and Stone Island.
Why Techwear?
Techwear at its core, stresses utility, and any piece of clothing that has a focus on utility, versatility and comfort, could be considered techwear. In fact, many of the most popular "techwear" brands don't actually refer to their clothing as "techwear".
All that aside, if you like your clothing to be high quality and have a multitude of functions to help you throughout the day, then you should definitely check out techwear.
How to get started in Techwear
It's easy to be excited about the prospect of jumping into the techwear scene, only for your starry-eyed dreams of becoming an urban ninja to come crashing down at the sight of $300+ price tags on pieces from some of the premier tech brands like Acronym, and Nike ACG.
But you don't have to break the bank to dress techwear. It's simplicity and minimalism can also save your wallet, especially if you're primarily going for the aesthetic rather than the functionality.
Start with layers
A basic techwear outfit has a number of layers that adds depth to it.
The Outerlayer – this is a jacket or windbreaker that serves as your first line of defense against the elements. They usually come as a hardshell (a windbreaker type jacket that also provides some water resistance) or a softshell (something like a cotton running jacket that emphasizes comfort and breathability but provides less protection).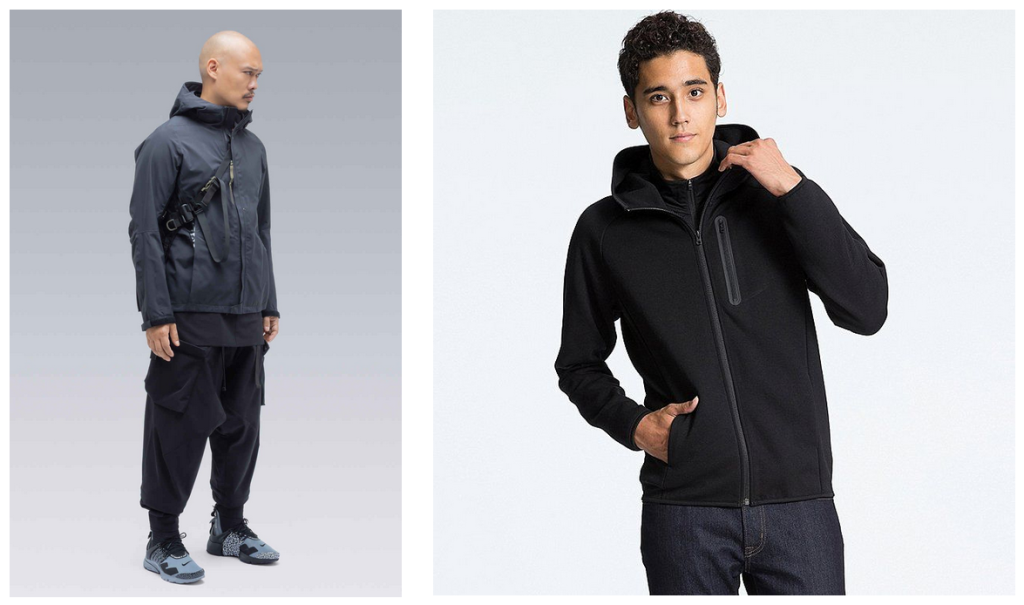 The Middle layer – this layer is optional and is just an additional layer underneath the outerlayer. Its purpose is to keep you warm in colder conditions but may also serve some other utility. Some examples of a middle layer could be a down vest, cotton hoodie, or the popular ultra light down jacket.
The Primary (base) layer – this would be the root of any outfit, your shirt (including inner shirt), pants, and shoes. For shirts, any neutral color shirt can fit the aesthetic without issue. But if you really want it to be "techwear" then go for pieces with added functionality.
Merino wool shirts are great for their moisture-wicking nature that keeps you dry from sweat or rain. At a cheaper pricepoint is Uniqlo's "Airism" line.
For colder weather, cashmere is a great addition to any cold weather uniform, but if that's out of your price range then check out Uniqlo's "Heattech" line.
For pants, it's all about the cargo pants. It's hard to beat the functionality offered by multiple pockets, with many of them also having moisture-wicking features for staying dry in wet conditions. The secret to having cargo pants that fit the tech aesthetic is the fit.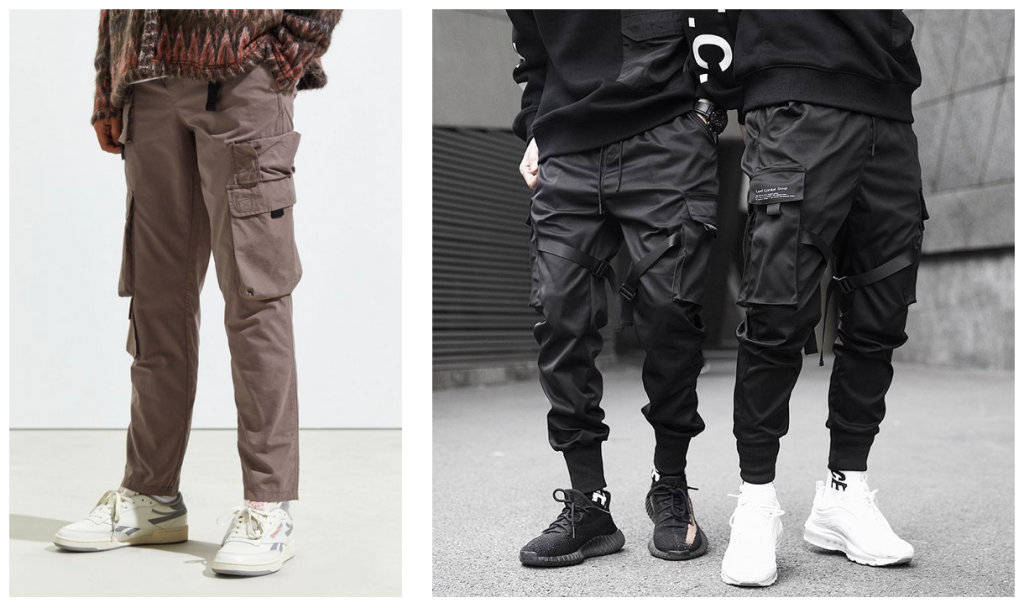 Looking at the images above, you can see a somewhat "standard" pair of cargo pants on the left. Something you may have seen in high school or at urban outfitters. On the right, are cargo pants fitting the tech aesthetic. The key is the taper at the ankle, which gives them a more tactical and streamlined appearance. Additional straps, hooks, and pockets also give them a more futuristic edge, even if they don't serve a utilitarian purpose.
You can also repurpose old cargo pants for a techwear look by getting them tailored.
Last are the shoes. The most tech pair of shoes would have a degree of water resistance, with Gore-tex being a coveted element of the best water-resistant shoes. But if you're just after the aesthetic, you'd be just fine with a black pair of AF1's or Adidas. But if you really want to make the outfit stand out then you can opt for something a bit different. Shoes are often where many brands try to make the outfit pop and you can see examples of these in Acronym Presto's or Adidas Y-3's.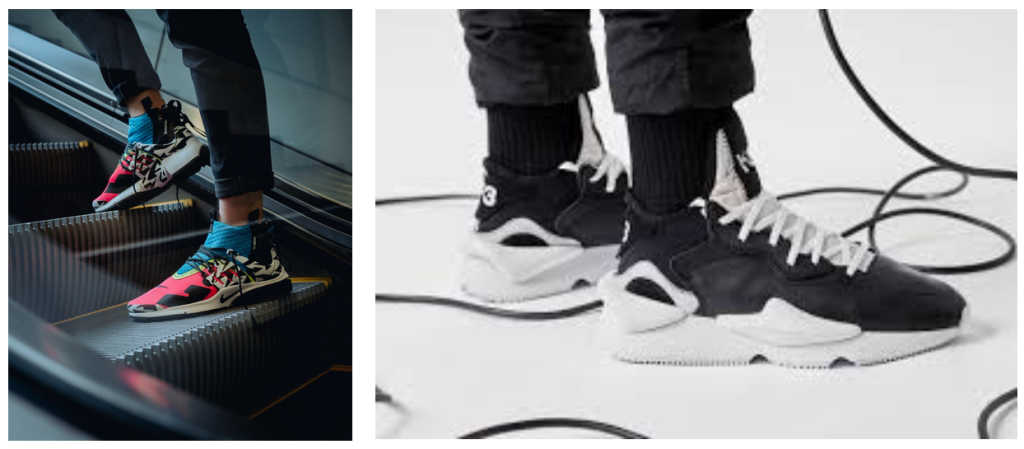 If you want to dress techwear in the summer, it's still doable. Just drop the outer and middle layers of the outfit and pick up some functional shorts. While not as strong in the "urban ninja" aesthetic, you're still adhering to the primary tenets of techwear: utility, function, comfort.
Are you ready to dive into your first techwear outfit or already neck-deep in the genre? Show us some of your best outfits in the comments!