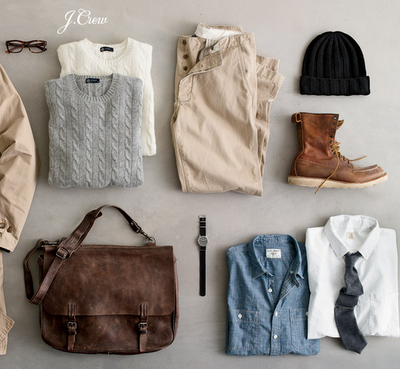 Self Branding
[youtube=http://www.youtube.com/watch?v=k6M5C-oKw9k]
So much of success in the music industry involves branding, but I like Ne-yo because he has the raw talent to back up the self-marketing.
I want to give you guys some motivation and a short reminder in keeping up your sharpest image at all times.
Let's get to it.
To a lot of guys, keeping up their image is more work than pleasure. Most guys won't hesitate to spend 5 hours watching a sports game, but will rationalize themselves out of spending 5  minutes on tidying up their look.
The truth is that we all know how much it does make a difference in our personal and professional lives. But why don't men care as much as women? Because we don't have as much social pressure and motivation to do so. I hate to talk about gender stereotypes but it's true that men are pressured more than women to be the caretakers / head of the household. Men can get by without glamorizing themselves because most men make up for it through giving value in these other ways.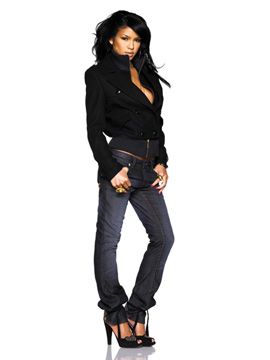 Cassie
A gorgeous girl with stellar image walks into a room. Every guy turns to look.
A guy with a killer style walks into a room. Do the women turn to look?
Next time look at some of the women in a room, lounge, cafe, etc. as an extremely stylish guy walks into the room. See how the room gravitates.
The simple truth is that we're judged on our image just as much as women. Despite knowing this truth, we often pretend that nobody is looking while we spend the day at a local cafe in our sweats and bed hair. Even the hottest celebrities are many times caught by paparazzi looking like they've pissed away their wealth and fame to end up living out of their car.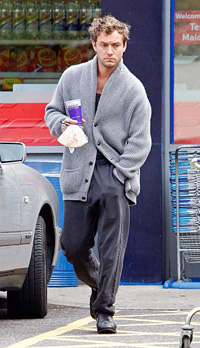 (Jude Law not looking at sharp as he usually does in front of cameras, Kinowear readers wouldn't be caught dead looking like this on the streets!)
The Brand of "Insert your name here"
So what's the best way to remind yourself how important your image is, and be motivated to keep it up?

Think of yourself as a BRAND.
If everyone on this planet walked with a personal billboard over their head, what would yours say? How would yours compare to others? Would the advertisement be something catchy and unforgettable or will it be barely visible to one's peripheral vision?
What is the message or emotion people associate with you?

What do you represent?
Are you turning heads whenever you walk into a room?
Is the stylish guy who walks into a room and attracts the attention of an entire room anyone special? Maybe…but he's probably just an average guy like you and me. People don't even know him and they're giving him special attention. He's just good at marketing himself.
When you master self-marketing to the point of attracting attention like this, you'll notice that people are a lot more intrigued about who are you before you even open your mouth.
Your high-caliber image sub-communicates a host of great messages. People will automatically assume all kinds of things about everything from your social life to your self-esteem. Some likely assumptions about the extremely stylish guy:
has beautiful people in his life to look good around
is the type to always put his best foot forward
is probably very successful in his career
has a lot of respect for himself
These are some huge generalizations about someone you don't know, but it's all valid if you think about it. Next time you see someone with a high-caliber image/style, be mindful of the assumptions that go through your head.
One of the most important effects is that people will start to associate your fine image with how much self-respect you have for yourself. Eventually, it will elicit the same level of respect from them as well. People tend to think you're worth whatever you believe you're worth. This reflects powerfully in the way you take care of the very image you project to the world.
Think of apple and their sleek design/presentation, and then think of apple with shabby presentation & packaging. Would you still think their products are attractive?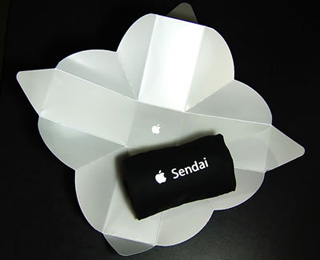 Every single product is made to reflect their image of "cutting-edge, innovative, aesthetically beautiful, and quality."
The point is that Apple is successful because of their great marketing and branding. Their image is always sleek, clean, modern, innovative, user-friendly. Just look anywhere from the way they set up their stores down to the tiny products and software. They never let any aspect of the company contradict their brand.
Ask yourself this:
Is any aspect of your image contradicting your desired branding?

"On the Market"
As the saying goes when you're single, you're "on the market." I'm not advocating being someone else in order to maintain an "image." I'm just saying put your best foot forward as if you're trying to attract your dream girl, career, or lifestyle.
Often times, people are going to perceive your market value by a single glance. Your outer appearance is a billboard for what is inside that should say, "Here's who I am, you don't know me, but you're going to want to get to know me, in fact, you need to get to know me." But remember it's not just the clothes on your back, but also your personality that will come through your actions at all times. The best impression you can make on people starts with inner work. If you're ever coming from a negative place or a place that is dishonest (see "Taking Off the False Mask"), it'll come through and hurt your brand.
Musicians know the importance of building and maintaining a high-quality image at all times. Some artists even wear a "costume" for an album as a persona to go with it. For example, Justin Timberlake for his Sexy Back Tour decided to wear a three piece suit. Diddy did the same in a gray three piece with his signature sunglasses for his "Press Play" album persona.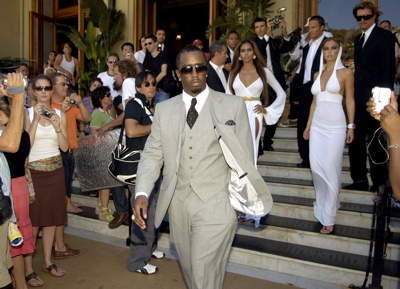 Master marketer Sean "Diddy" Combs knows all about branding, or as he likes to call it, "preserving his sexy"
Now I'm not saying go as far as creating "costumes" to market yourself. I'm just saying consider the basics and make sure you're keeping up your brand.
Here's a quick list of what makes up your brand:
Your fashion/style
How well groomed you are
The way you speak, the way you carry yourself, your attitude, your "vibe"
Your values and code of conduct (e.g. – living up to your word, how much value you give to others) that you project
Consider these aspects as you maintain your image, remembering that your brand is essential in terms of being an influential & attractive person in this world. If some of the world's most influential people like Diddy and Steve Jobs are managing their self branding, it must be a clue that it's important.  The image that you project to the world (your brand) will shape your reputation. Your rep in turn will determine how the world responds to you.
It's a lifestyle
To me when you wake up in the morning you're getting ready for a performance. It's the way you express yourself… it's part of your presentation to the world. It's all about that vision of when you walk into an elevator and you got some strangers there…you're not going to see each other again but who's going to be remembered? – Diddy
This shouldn't be something that you turn on or off like people do for "special dates" or job interviews.  It should be a lifestyle that starts every morning like a ritual. Each day, as you get ready for your day, make an effort to look your best. Create a daily to weekly regimen where you're taking care of your grooming, dressing your best, and maintaining that cutting-edge image of yourself.
Studies show that it takes the average person thirty days to make new habits natural, so I challenge you in creating a routine that makes sure you're looking your best for thirty days straight. This means making a conscious effort of taking care of the details of your image (i.e. cutting your nails weekly, making sure your hair is styled, and even something like exuding positivity with a smile around those you meet).  Eventually, it'll just become a natural part of you.
Work your brand,
Jae
Check out what Diddy and his people have to say about branding, on his new Vh1 show "I Want to Work For Diddy"