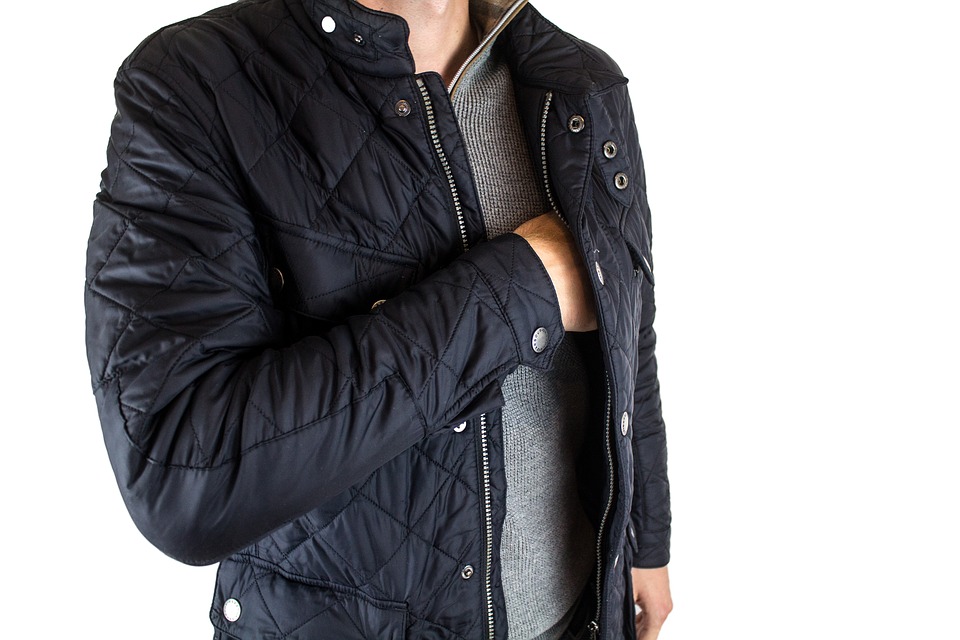 Men's Winter Fashion – Color Co-ordination & Styling Tips
Winter is hands down one of the best seasons to show off your fashion sense. It's called "sweater weather" for a reason. When it starts to get chilly, you can throw on extra layers and wear your favorite pieces of outerwear. Like any other season though, there's proper etiquette you should follow in order to look your best.
Today we are going to help you out by covering proper winter color coordination and styling.
Let's get into it!
What Colors To Wear During Winter
It's no coincidence the best colors to wear during any given season match with the season. You'll notice even in the fall for example that reds, greens, browns, and other earthy tones are popular. This is because it matches the changing colors of the leaves and plants all around us. In the winter, the most appropriate colors to sport are cool and dark, see the connection? These colors include:
Black: A great neutral tone to work off of that will match many outfits. One of the greatest benefits of having on black attire is that it retains more heat from the sun which results in you staying warm this winter. Specifically, a black coat, scarf or hat will keep you warm in all the right spots.
Navy: Another versatile color that just so happens to pair perfectly with other winter tones. This could be anything from a navy peacoat, suit to trousers.
White: It's the same color as snow so you probably could've guessed this would be on the list. You'll most likely be having this on in the form of a dress shirt.
Brown: In light or dark hues, brown is a fantastic color during the winter. Your shoes and boots would be the easiest place to start but even overcoats and similar outerwear look dapper in brown.
Grey: A nice middle-ground between white and black that suits the winter season nicely. Everything from a grey suit, sweaters, to trousers are ideal.
Here are some outfit examples of how you could intertwine them all:
A tailored navy suit with a white dress shirt and brown cap toe oxfords.
A white dress shirt under a navy sweater on top of dark gray trousers and black derbys.
Brown chukka boots, blue denim jeans, grey sweater and light brown overcoat.
Grey suit, white dress shirt, black tie, and brown whole cut oxfords.
Layering & Fabrics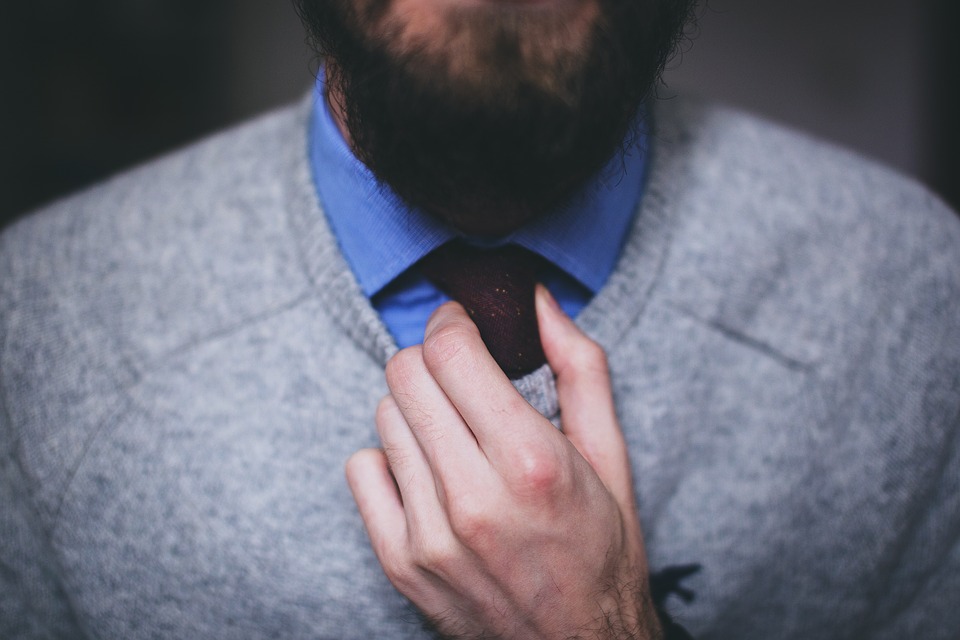 So you might have style and look good, but do you feel warm and cozy?
This is only achievable by layering correctly and wearing the right fabrics. Layering might seem like a simple task but you may have been doing it wrong all this time. The number one rule to layering is to keep the thinnest/lightest fabrics close to your skin and build out.
For example:
Begin with an undershirt.
Wear a cotton dress shirt over that.
Then go for a wool sweater on top.
You want to do this because if you wear thick fabrics like wool close to the skin, you won't get any breath-ability and will become uncomfortable. The last thing you want is to be sitting in the office working and get too hot. Try this out and you'll feel the difference for yourself.
Regarding fabrics, wool will be one of your best friends in the cold weather. It's thick, warm, and coarse which makes it perfect for sweaters, hats, scarfs, socks or coats. You can also opt for a wool blend if you'd prefer something a bit more lightweight. Merino wool is one of the highest quality forms you can get your hands on since it's from a rare breed of sheep. Cotton is nice for dress shirts since its breathable but heavier than silk or linen. Cotton/polyester blends are more breathable if you get hot easily.
Ideal Winter Accessories
When the weather is harsh, it can be the little things that help the most. In this case, it's the accessories we toss on before we leave the house. To make sure you're fully prepared to look and feel good this winter, these are the accessories you need:
Scarf: Preferably in wool or silk. The neck is one of the most sensitive parts of your body and a scarf will protect it. Don't be afraid to wear some fun colors, textures, and patterns with these.
Gloves: Nothing is worse than when your hands get really nip so invest in a pair of insulated gloves or mittens. Something slim and functional is the best way to go.
Hat: You lose the most heat from your head so keeping as much of it as possible is crucial. A simple wool toque will do the job and pairs well with any outfit.
Socks: Your feet are another sensitive area so you'll be glad you invested in some warm socks. A good rule to follow is that they should always match your pants.
Putting It Together
Winter is an awesome time for fashion as long as you get all of your ducks in a row. Here are the main things you should be doing:
Focusing on wearing dark and cool colors since they match the season.
Layering correctly by starting with light fabrics and building outwards.
Wearing warm and breathable fabrics.
Assume you're prepared with all the right accessories.
If you follow these simple rules, not only will your style be kicked up a notch but you'll be able to enjoy winter a lot more.
---
About Carmine
Carmine is the owner of Pierro Shoes, Mastro Digital, and Wisetech Report. He's also a self-published author and full-time internet marketer.