Unbranded Brand, do you remember them? When we met Brandon, the founder of Naked & Famous, he presented his line of selvage jeans to us which were retailing at really low prices, around $80. He never hid the fact that they were produced in China, but they nevertheless feature many nice aspects, such as pins on the back pockets, and chain stitch hems etc.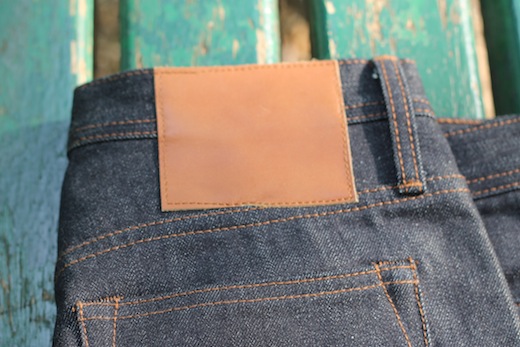 The blank label is a symbol of the brands desire to focus purely on the product and get rid of any hype. (but Hypebeast sell them anyway 😉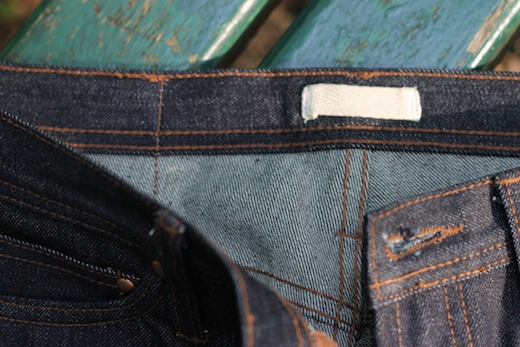 It's exactly the same on the inside of the jeans which aren't branded.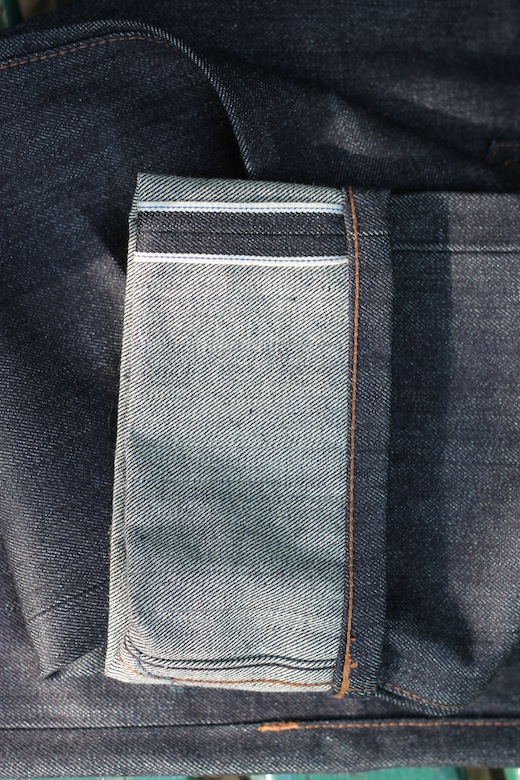 An attractive trim with very visible chain stitching.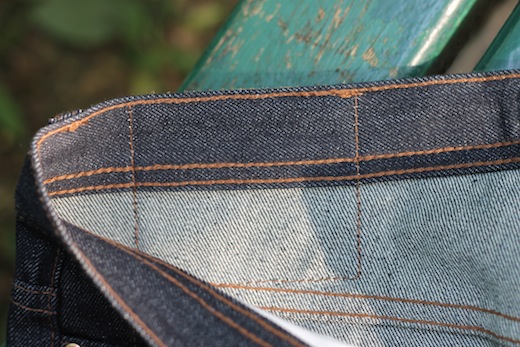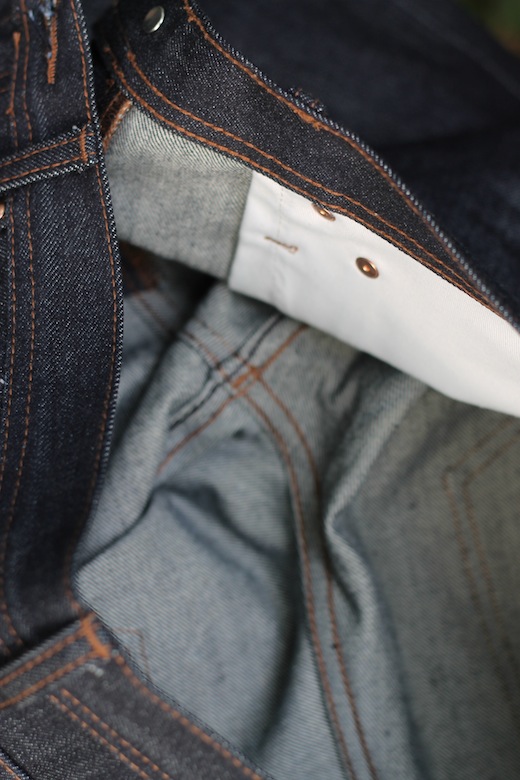 The finishes are very precise when you think of the price.
Great! What about the cut?
It is quite a classic cut, between semi-slim and straight leg (semi-semi-slim?). You can judge for yourself looking at these photos of Geoffrey: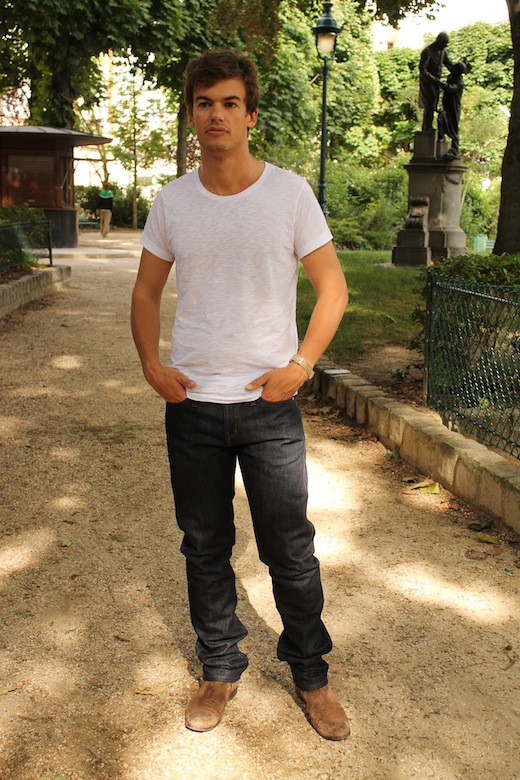 Here we're testing the UB201 model.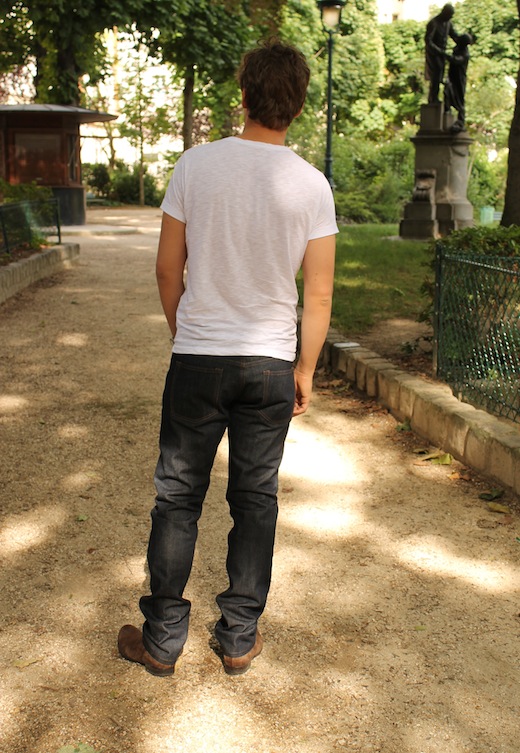 (Yes, the hem hasn't been finished yet)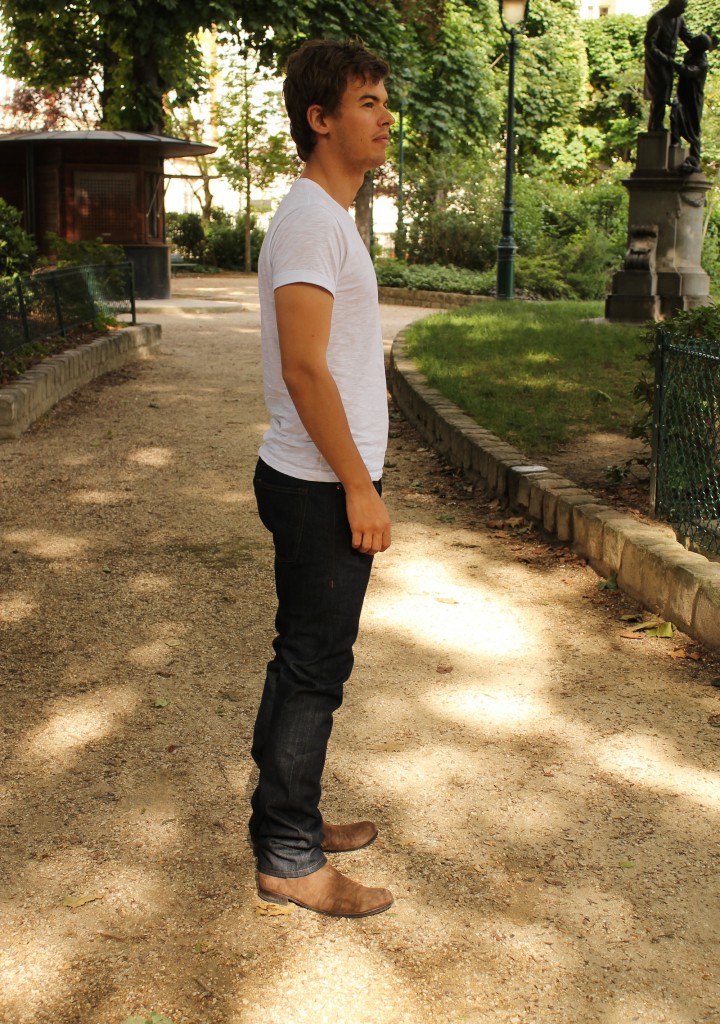 If you've got well-built thighs, the cut is perfect for your body shape, so get a move on!
How do the jeans age?
For a reason that I'm not aware of, they fade very well and very quickly. In just 3 or 4 months, you'll have nice creases around the crotch.
The only point to watch out for: be careful not to stain your shoes or t-shirts when you first start wearing the jeans, because they lose a bit of color to start with. This is normal for raw jeans, but Unrbanded Brand does is a bit more than others. So don't hesitate to wash them once or twice before wearing them.
This being said; look at what you can get for just $80 and a few months of wear: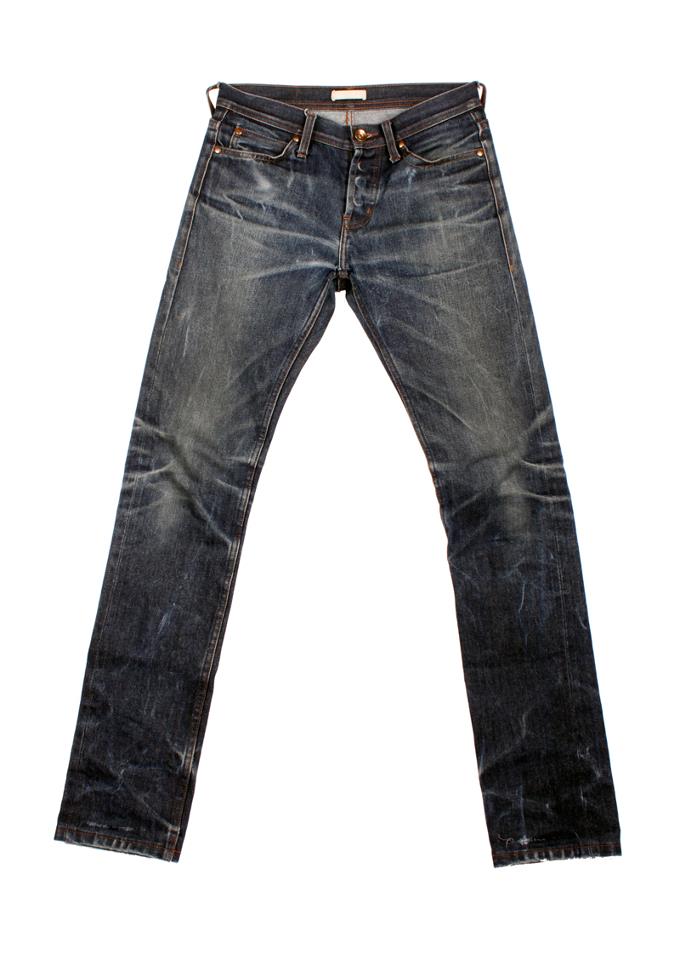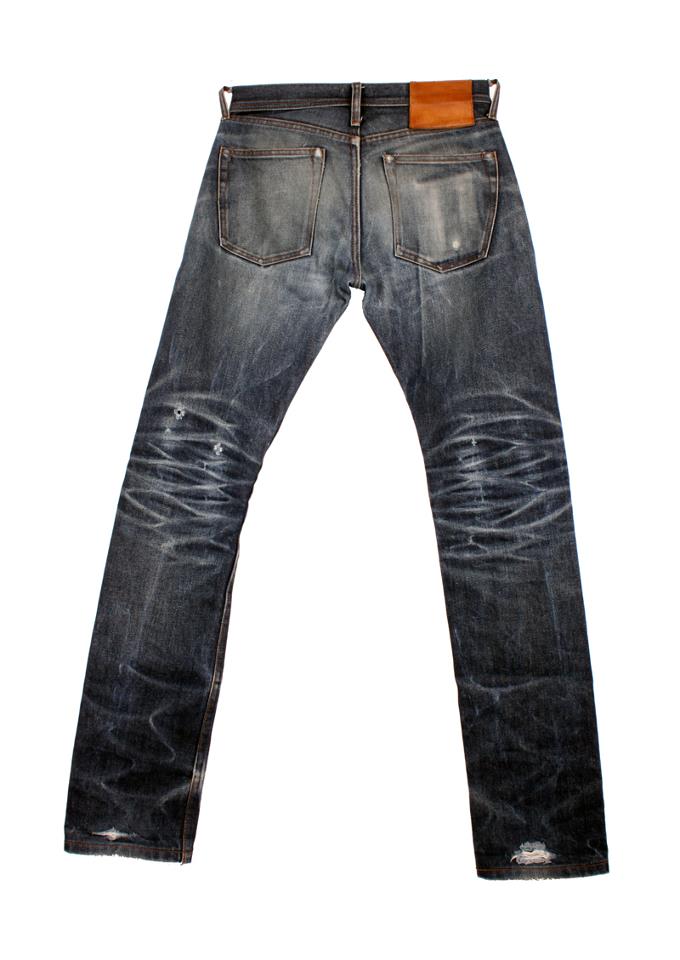 Stronger than jeans from Rick Owens or Prps, less expensive than APC. The creases around the knees and crotch are fantastic.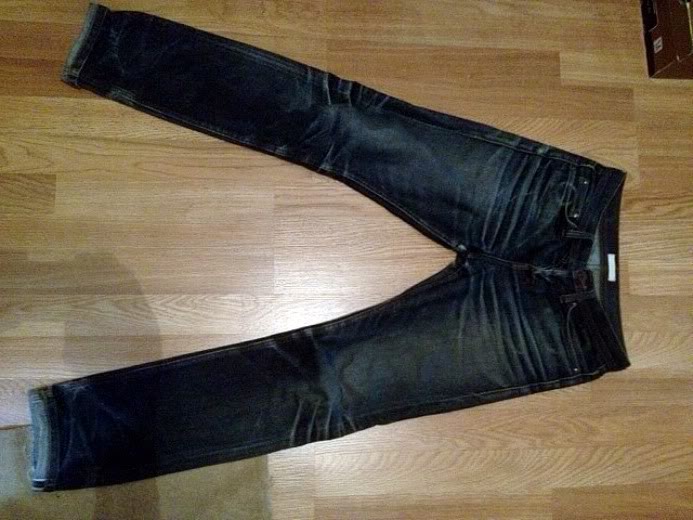 A more artistic photo, but the jeans are equally as attractive.
Photos of Unbranded by Baptiste, a friend of Kinowear's team: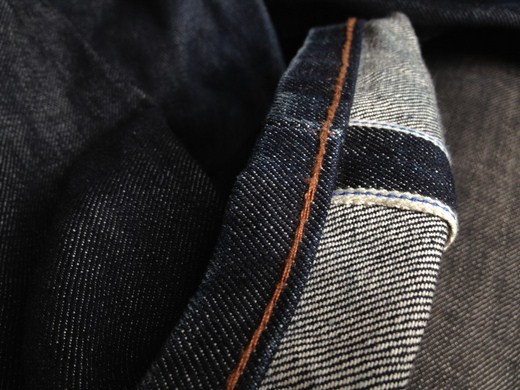 The chain stitch hem is very clear here.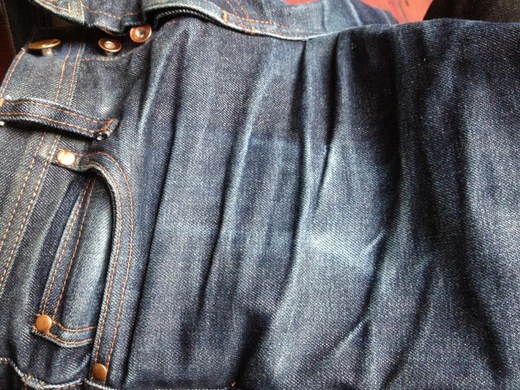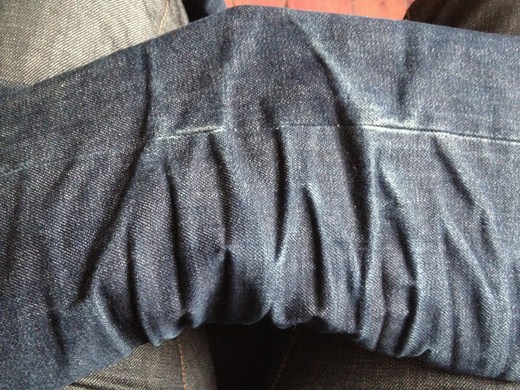 Once again you can see that the material ages very well.
If you don't have a lot of cash and want Japanese denim that will age well, you can't do better than this.
Unbranded jeans are on sale at around $80 in a lot of stores in the US, Canada and the rest of the world (including Thailand, however I don't how it's possible to wear raw denim in SE Asia). See the list of stockists here. You can also find them online on their own website The Unbranded Brand and a lot of different online stores, but it's better to go and try them on first.
Leave a comment : Guys, what are your favorite brands of jean? What are the problems you encounter when buying a pair of jeans?