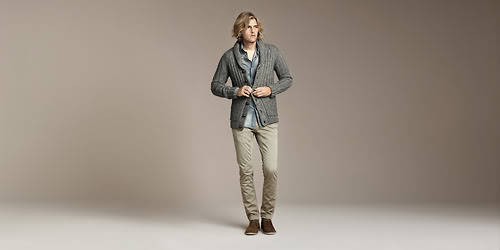 Science of Style: Stage 3 – Part 3: Creating Complete Outfits
Creating Your Own Complete Outfits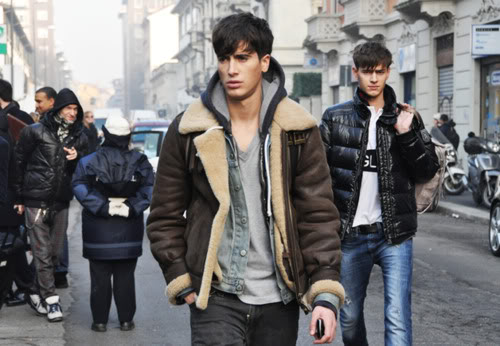 The practice of building complete and attractive outfits is an essential skill on the road to style mastery. What I mean by a "complete" outfit is a look that attractively blends together from head to toe.
My goal through this article is to have you step in front of your closet every morning, confident that you can put together an entire outfit that works for any occasion without blinking an eye.
Let's do this.
Action step #1: Thinking in Outfits When Shopping
One thing I noticed from thousands of hours of shopping is that men just don't take the time to build complete outfits when shopping.
Most guys will shop very fast with a single goal in mind – like buying a new pair of jeans to replace their currently worn-out pair, or a single t-shirt to add to their rotation. There's nothing wrong with this, unless your goal is to actually expand your wardrobe.
If you want to become a master of your own style, you absolutely need to think in outfits when shopping. This one small paradigm-shift will be an enormous breakthrough in your style.
Instead of just shopping for what you immediately need, try creating a completely new outfit from head to toe next time you visit your favorite store.
If you remember, in Stage 2 we went through "Modeling" where we copied looks from magazines or manikins. At this point, if you've done the previous exercises, you should have a good sense of what you like and a repertoire of outfit ideas. Now you can put yourself to the test – try to put together a complete outfit without asking a sales associate for help at first, or copying a look straight off a store manikin. It can be helpful to ask for an opinion after you put together a complete look, but avoid asking for help beforehand.
For example, if you see a jacket or a shirt you really like, go around the store and pick a pair of pants and shoes to match. If this isn't a challenge to you, pick up some accessories that you think will go with your outfit (e.g., belt, hat, scarf). Take it all to the fitting room and put it together.
Chances are you need more practice than you first imagined. This is why it's important to adopt this habit.
I urge you to always "think in outfits" next time you step into a clothing store, and try to put at least ONE complete outfit together. You don't have to buy anything. Do it purely to exercise your creativity and for fun; and who knows, you could end up getting some killer wardrobe pieces that you never thought would work together.
Layering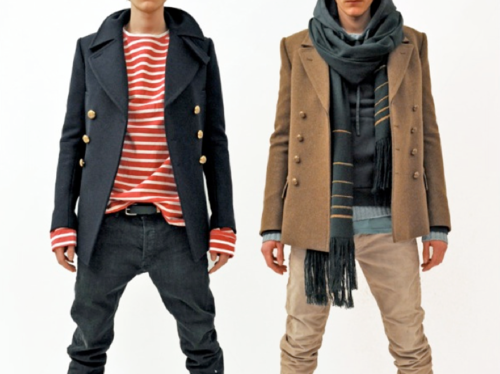 When you're out shopping and putting together full outfits, make sure you're experimenting with multiple layers as well. Any of us can pick a random shirt, pants, and a pair of shoes, but how are you when you have multiple layers and things get more complicated?
Experiment with layering and practice creatively mixing your clothing options into dozens of different looks. Become a pro at this, and you could even take your current wardrobe and discover a ton of new outfit combinations.

When I was living in Asia, these guys were absolutely masters when it came to layering. I hung around guys who took less than 10 pieces in their closet and made it look like they bought something new every week.
The key to layering flawlessly is to create an outfit that is totally complete. Making sure that every item is there because it needs to be and not because you threw it on in a rush. Each piece compliments the other to create a cohesive and attractive outfit.
The key to layering is the overall affect. Step back and ask yourself, "Is this too much?" When in doubt, remove something. When you're layering, you shouldn't be wearing too many attention-grabbing pieces at once. Not only does this often come off as try-hard, but will look too busy unless done carefully.
If you're at home right now, take a look through your closet and put together at least 3 different outfit combinations through layering. I do this with my clients all the time and they're so surprised at how many new outfit possibilities there are in their own closet.
Pick one to wear out tomorrow- something you've never worn before.
Short on ideas? Here's a step-by-step guide on creatively coming up with outfits out of your own closet:
Action Step #2: Creating a Wardrobe Module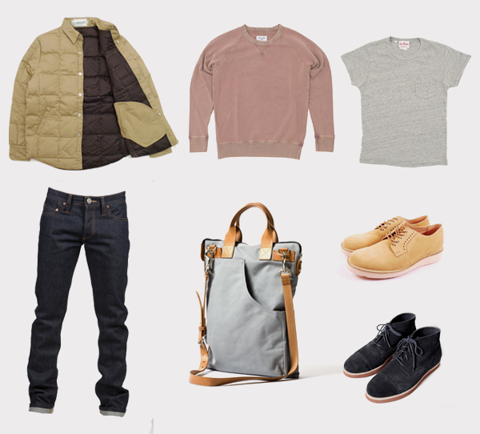 A wardrobe "module" equals one jacket, two bottoms, three tops, and two shoes for each bottom. (Five wardrobe modules are a good number for each season.)
When putting together a wardrobe module, you…
1. Lay the third layer (for example, the jacket) on the bed as if it's on the body.
2. Find the best two bottoms that work with that jacket by laying them on the bed with the jacket.
3. Find the best three tops that work with the jacket and either bottom.
4. (If you're wearing a suit) For each shirt that requires a tie, find at least one or two ties that work.
5. Find the shoes and belt that work with these combinations.
6. Find jewelry or accessories.
7. Find appropriate underwear for this module.
8. Find appropriate outerwear for this module (if the season calls for it).
Now you have a great outfit combination that you can wear together.
Apply these steps when you're out shopping and before you get dressed, and before you know it I guarantee that you'll become 20x more creative – naturally putting together new outfit combinations every single day.
Enjoyed this article? Follow Kinowear on Twitter!