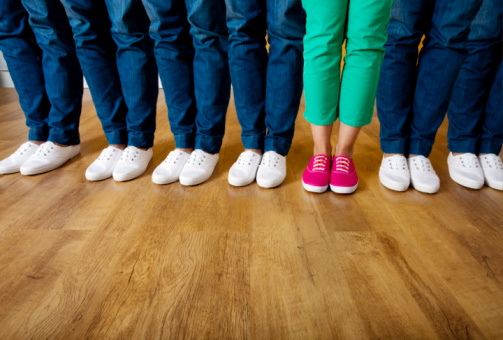 4 Must-Have Mens Fashion Accessories of All Time
Ever wanted to get spotted immediately, anywhere, whenever? Have the ability to stop anyone in their tracks and gaze at you in wonder? Well here's your chance. We have selected four of the coolest, most badass mens fashion accessories of all time, each with their own way to make you stand out from the crowd.
These pieces have either been replaced in popular culture by something that follows the current trends or people have decided that they weren't a necessity. Remember, in a different time these were the standards of fashion, so give them the respect they deserve. To roll with the best, you got to have the coolest toys, and these are the cream of the crop. The feeling you get from owning one of these pieces is the same as owning a Super Nintendo in the 80's: Unlimited power.
Take a look around and you'll be hard set to find any man adorning the valuables listed below. The odds? Probably one in a million. So what are you waiting for? Time to make your mark.
Pocket Watch
Possessing swagger in the highest order, a pocket watch is the gateway drug to gentlemanhood. Popular until wrist watches were introduced in World War I, pocket watches are now as rare as a MySpace page, which makes them all the more special if you possess one. The watches I mean, not the MySpace page.
Pocket watches were introduced as a mobile timekeeping method compared to a stationary clock and are still to this day considered a luxury item. There are two types of pocket watches: An open face and a closed case model, the latter being more popular. A fob chain is used to attach the stopwatch to an article of clothing that the gentleman would be wearing. Eventually, people would customize their pocket watches with additional functions, most commonly a stopwatch as well as a cigar cutter on the fob chains.
Now don't go rushing out to purchase a top hat and cane, you don't need to look like a Victorian gentleman to carry a pocket watch. However, a three-piece suit is required for this outfit because the vest pocket of the waistcoat is the best place to store the watch for ease of access and to display the fob chain in a decorative manner.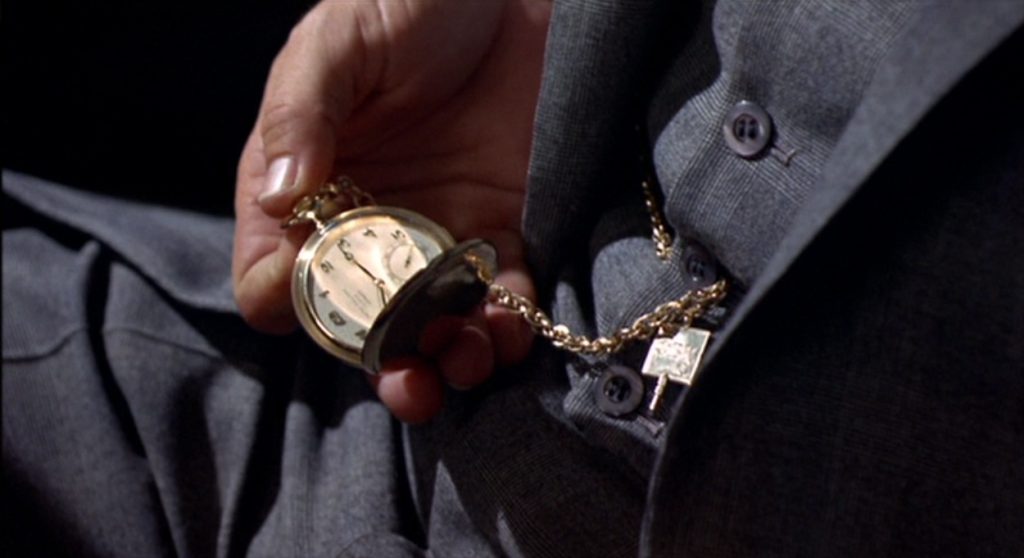 Driving Gloves
Don't own a Ferrari? Don't matter. With a pair of driving gloves, you'll have people wondering how
Bear in mind they aren't normal weather gloves as they are made for the warmer months.
The function of driving gloves is for increased grip on the steering wheel as well as an overall comfortable feel on the hands. The best gloves are crafted from delicate, supple leather for optimal comfort and stretch with knuckle holes for additional flex in high-maneuver areas on your hands. Miniature ventilation holes are punched along the fingers and palms to allow heat to escape. Short cuffs keep the wrists completely mobile and an open button clasp keeps your watch face visible when you're driving. The coolness of driving gloves comes from their association with race cars and as a sign of your adventurous side. A spontaneous adventure could be just around the corner. Where to? Doesn't matter. Roaming the Italian countryside or hitting the racetrack with your newly tuned car, as long as you have these gloves with you, the world is yours.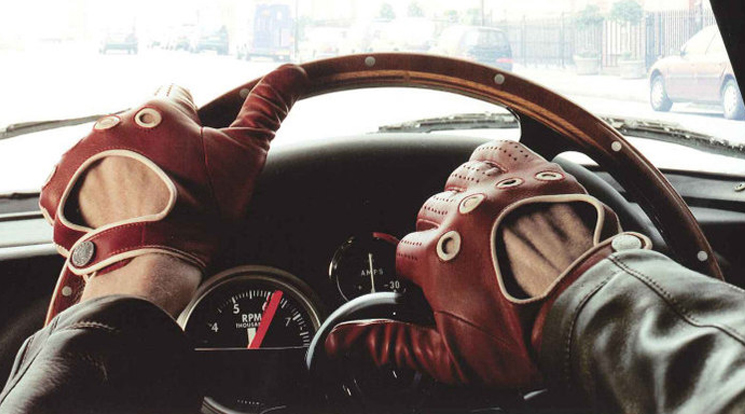 Bracelet
Yes, you read that correctly. Bracelets. On men. We're not talking about heart chain bracelets inscribed with "Best Friends Forever!" We refer to men's bracelets forged from luxurious metals or those of sentimental value. Solid bracelets, such as cuffs or bangles, are the most popular styles of men's wristwear followed closely by ID bracelets. The former is more of a stylistic decoration whereas the latter usually possesses a value personal to the wearer. The best selection of metal for you depends on your skin tone. Darker tones look fantastic with a shining silver or white gold. Lighter tones would look best with a yellow or rose gold that sharply contrasts the skin. There's no need for diamonds, let the lustre of the metals speak for itself. And please, leather cuffs don't fit into this category. Not even close.
You may not be aware of this, but whenever you wear your watch on one wrist, the other one feels pretty lonely. It's thinking "what about me?" Don't let that other wrist down. Get a bracelet.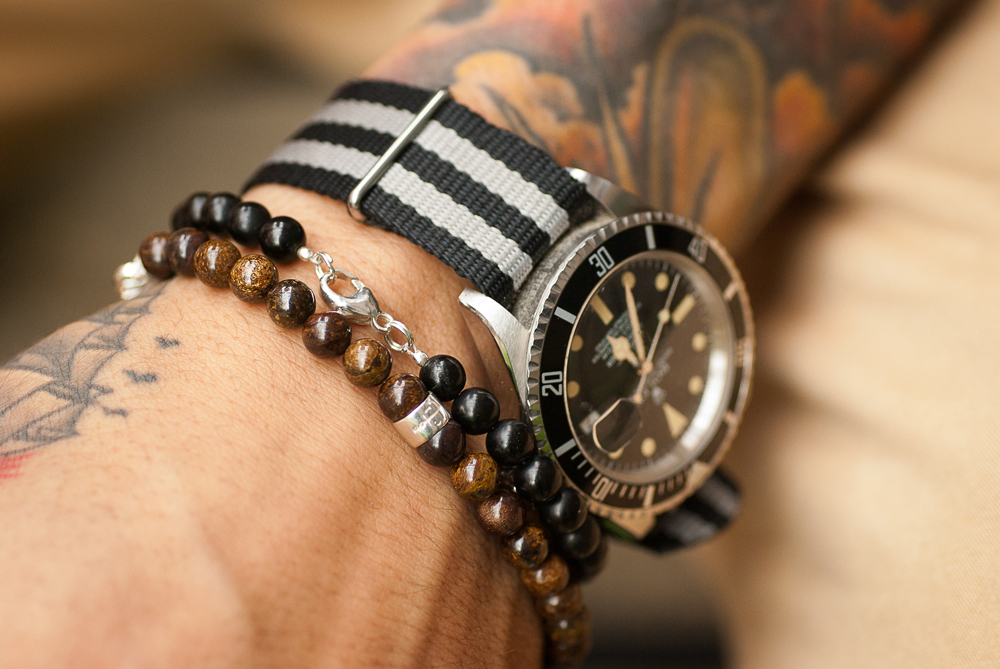 Fedora
Bring back the Frank Sinatra cool that our generation is missing so dearly. Most recently popularized by singers in the early 1900s, Fedoras were a necessity in the men's work wardrobe. From shoe shiners to business owners, every respectable man had a Fedora in their arsenal. They reached peak popularity from the 1920s to 1960s and eventually fell out of favor to more informal wear, but only the coolest of cats could pull it off anyways.
A Fedora is composed of felt with a wide brim, a crease down the middle of the crown, and a "pinched" front for ease of taking on and off. It is almost always detailed with a ribbon bound and you can even spice it up in the springtime by sticking a flower into it as well. Fedoras are a symbol of attitude, whether it's a daring Indiana Jones or the smooth criminal Michael Jackson, make your Fedora your own.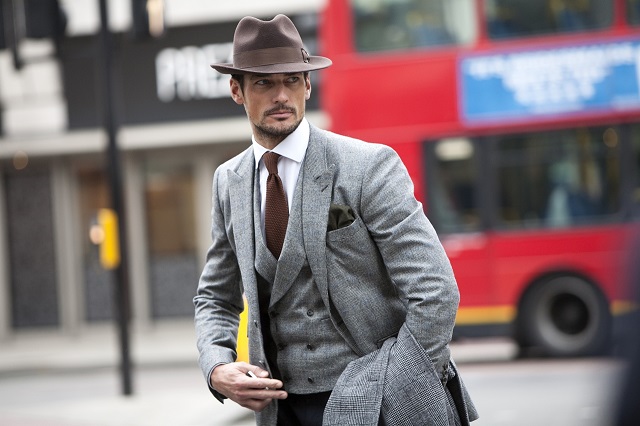 What Mens Fashion Accessories Do YOU Like Most?
These aren't the only 4 to choose from, of course. There are others including scarves, rings, belts and many others.
We're interested to hear how YOU are using accessories to up your game. Let us know in the comments below!