Your appearance does a lot for the impression people have of you. Dressing appropriately at the office can do a lot for how your superiors, subordinates and clients view you. There are so many unspoken rules about office attire. It's almost a minefield knowing how to keep on trend, while remaining conservative and professional. To make things easier for you, here is a breakdown of the latest spring/summer trends of 2013 which are office-appropriate.
Suits, the real deal
This season there are a number of options when it comes to choosing a fashionable suit, giving you a selection to choose from according to your own personal taste and professional setting. Hot on trend this season are the sports jackets, the brown suit and the denim dress shirt. For the most formal and more executive environments, both the three-piece suit and double breasted are in the season, giving a more sophisticated and gentlemanly appearance. When choosing the perfect suit for you, more important than anything is that it fits you well and that it flatters your body shape, so make sure you try on several suits before making a final decision.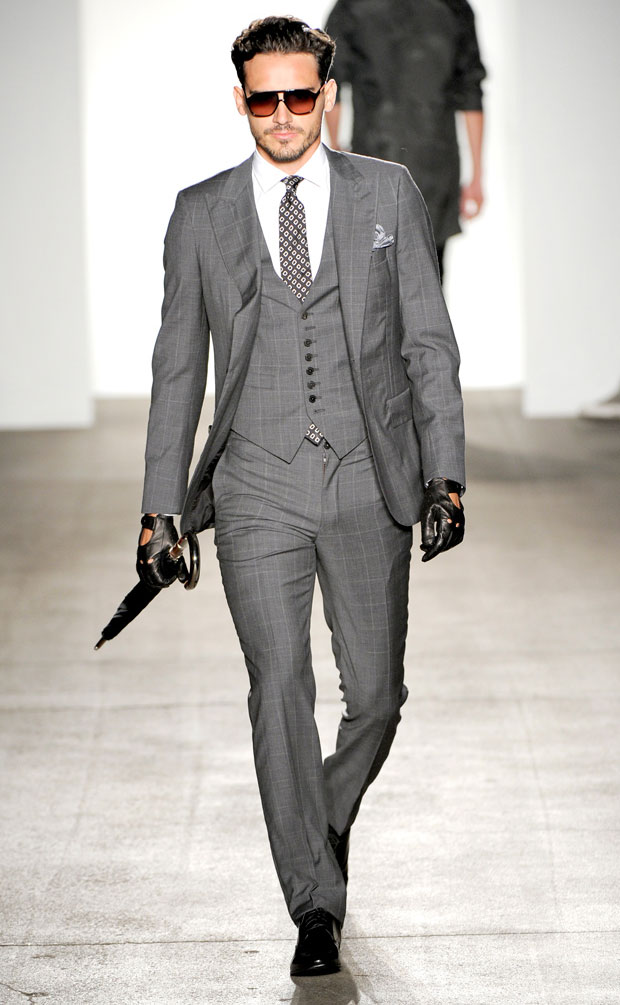 The right shoes
Once you've chosen your suit, it is now time to find yourself a perfect pair of formal shoes to match. Oxford shoes are particularly fashionable this season and as they are available in many different colors, they are great for complementing suits of all styles and colors. Other hot trends include the monk strap shoe and the light brown leather shoe. With all office shoes, it is important that they are well maintained and immaculate, so make sure to look after them.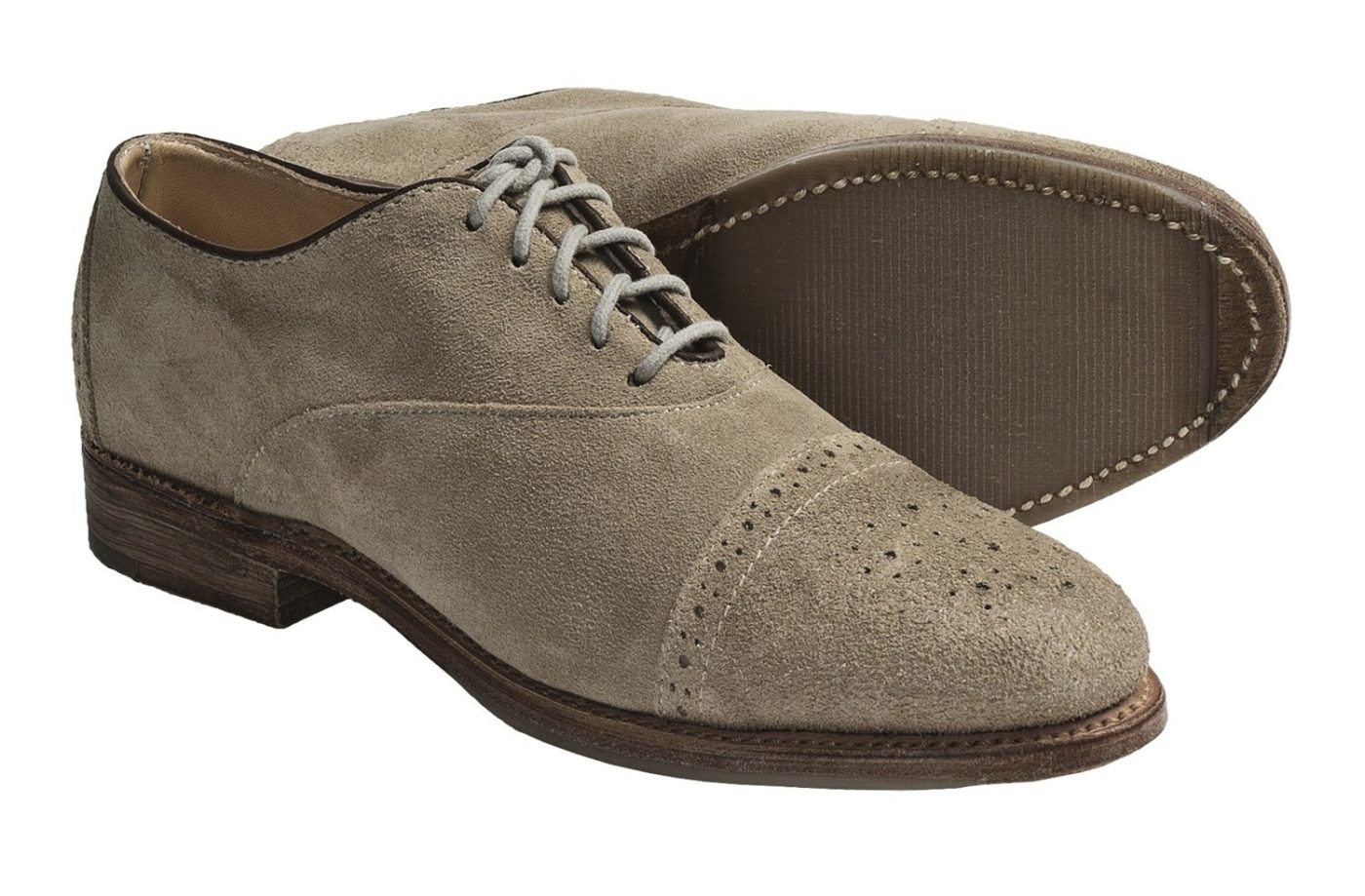 Oxford Shoes (in Suede).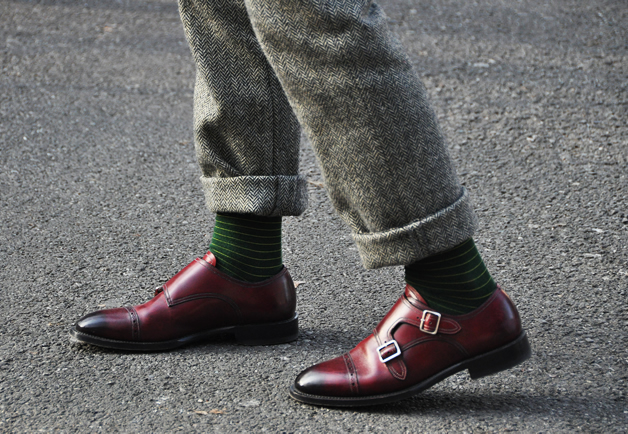 Monk strap shoes.
Improve with accessories
The right accessories can really complement and complete your office look. Stay away from any garish statement pieces of jewelry such as large rings and thick chains. Here, less is definitely more! Having a luxury watch on the other hand can go a long way for your image. A nice watch can exude class and sophistication. However, it is important at work to stick to tasteful but classy pieces, avoiding overstated flashy pieces. The last thing you want is a watch that screams "I'm overpaid!"  There are many options available when it comes to tasteful luxury pieces. For instance, luxury pilot watches are a common choice. The fine combination of art, craftsmanship and technology of watches on Chrono24 has turned high-end watches into one of the favorite accessories of the style-conscious professional man.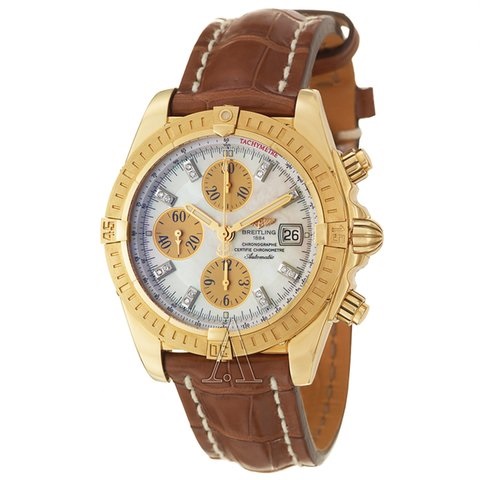 A very rich yet subtle design.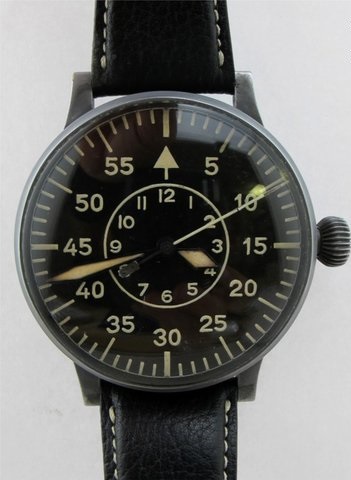 A sleeker design for those who appreciate minimalism.
If you'd like to learn how to easily piece all of this together and form your own unique style, check out our guide to upgrading your style.