A shirt for every occasion
It's a vast topic and before you ask yourself how, you should ask yourself what you want the shirt for.
Cos there's a time and place for everything: you're not going to turn up to work in a going-out shirt or vice versa. Don't bother trying to copy those guys who just untuck their work shirt from their trousers when they go out in the evening – they're just stupid. But whatever you do, do go for a shirt without pockets!
The 'business' shirt
A suit shirt is a suit shirt, whether you tuck it in to your trousers or not. If you choose to wear one with jeans, you have no choice but to tuck it in. Indeed, suit shirts are far too long to leave untucked – you'll look like you're wearing a nightshirt!
If you wear your shirt tucked into jeans, you have to go for a belt (even if your jeans are already tight enough). Choose wisely because a belt is very often an eye-catching accessory. Choose a chunky one to go with jeans, with a strong buckle. Leave 'slim belts' to the fashionistas wearing Cheap Monday – trust me, you'll make their day.
One last favor: you know those dark shirts (black, dark blue…brown)? STOP! As for the stripe overdose…DITTO!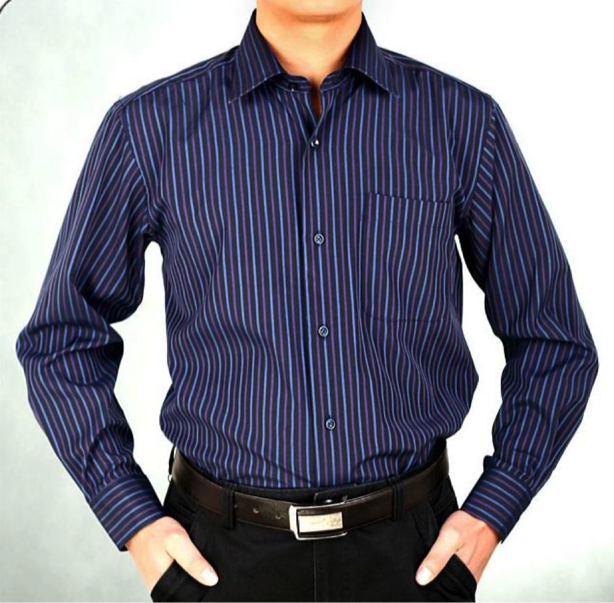 NO, NO, NO, NO, NO aaand NO!! (horrible cut, ugly stripes, too dark and to top it all off…what about a pocket?!)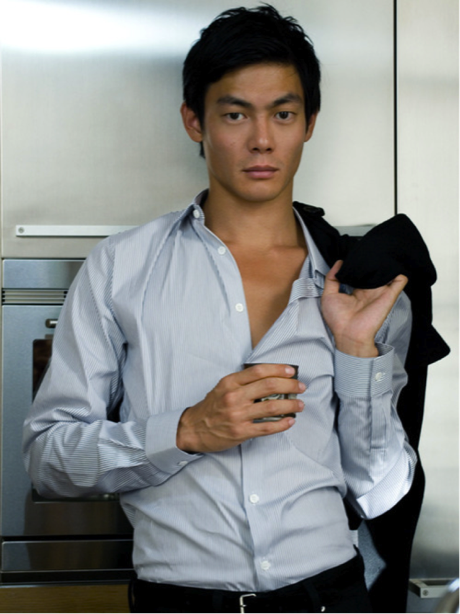 Here are – FINALLY!!– some ACCEPTABLE stripes!
The 'casual' shirt
Let's move on to other shirts now, precisely those that you can wear untucked… The length of the shirt is essential and it should come about halfway down your thighs, no further…any longer and you'll go back to looking like you're wearing a nightshirt.
Don't get your hopes up for finding such cuts in cheap mass market retailers stores. Or at least, not if you're not prepared to have a really good look for them. Only H&M and Zara have shirts that aren't too expensive and are nicely cut (think around $25-30).
No-Go Areas: scribbled painting effects, slogans that don't mean anything, rough materials…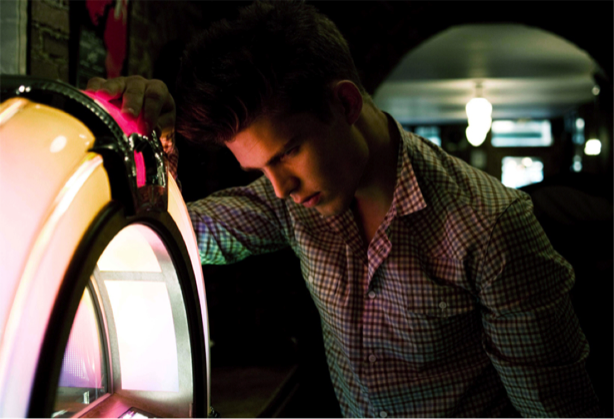 Small checks for afters
The not-so-little details
One detail that should definitely not be overlooked when you buy your shirts is the collar. A good, stiff, straight collar will give your shirt a lot more presence and elegance than a floppy collar without whalebones (that little thing inside the collar that makes it stiff).
On the same note, if you can find a shirt that also has stiff and chunky cuffs, it's a bonus. Once again, you're going to have to look at higher-end brands to find one…(having said that, there are sometimes some in H&M). NB: the cuffs on your shirt should come down to somewhere between the end of the wrist and the first bone in your thumb when your arms are dangling loose.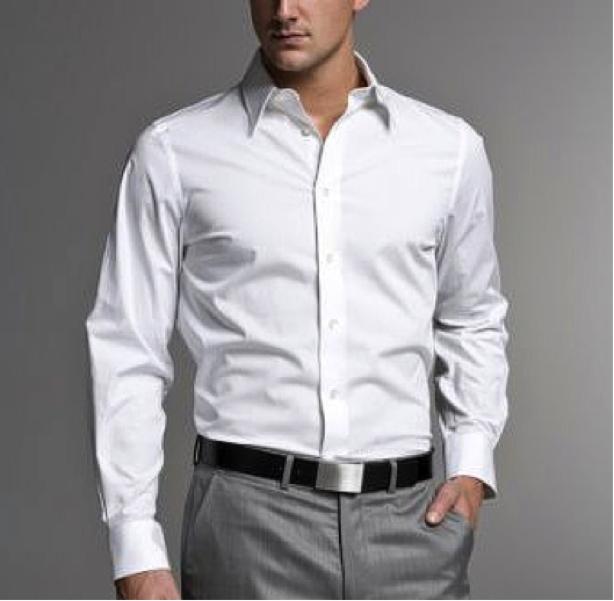 A good length of sleeve + a stiff collar + a material that cries out for you to touch it = a beautiful white shirt
The quality of a shirt's material
One more thing when it comes to choosing THE shirt: the material! Nothing could be easier – it has to make you want to touch it. Out with shoddy, rough fabrics. But, as always, you can't pay with peanuts when you want a lovely, soft shirt with accentuating patterns that catches the light in all the right places…
To give you an idea of what a good material really is, have a walk round a luxury store. And then when you see something of the same quality at a better price – buy it! (there are some gems out there when you know what to look for!)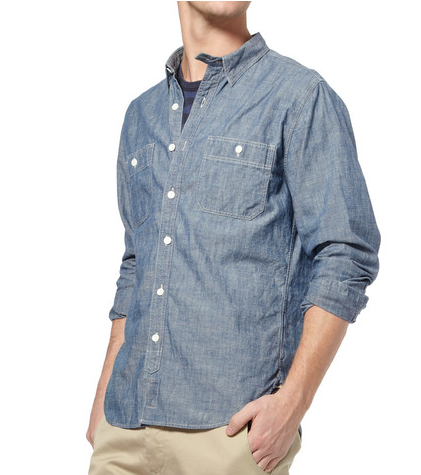 A nice quality of chambray brings a casual shirt to the next level (kind of like selvedge vs regular denim)
And we saved the best til last: the cut!
Last but not least, ALWAYS choose a fitted shirt, like the one in the photo. As far as possible, keep your distance from all that is straight-cut (unfortunately this is apparently the most popular design amongst shirt fabricants!) – the parachute effect? Don't go there!
Shirts : the brands we recommand
Formal and Casual Shirts
H&M (15-40$): very good basic shirts for small prices. Not forgetting COS, the higher-quality range of H&M,
J-Crew 65-100$
Gagliardi ($80) made in Malta, these shirts have a nice Latin vibe and fits well
Formal Shirts
Charles Tyrwhitt : typical english shirts, 100-200$, actually on sale with shirts starting from 35$
Finamore, very Italian with a lot of details on finishing touches 200$
Casual Shirts
Naked and Famous : 110$ – 160$
Paul Rose : high-end with extreme high-quality details 180$
Welcome Stranger : 120$
If you're going to try some Made To Measure shirts have a look at the brand Manuel Racim. Their shirts are very high quality and have all the finishing touches you expect from high-end shirts. (it's made in France but this is just a detail, doesn't mean it's always great).
Your comments,
Between these two shirts…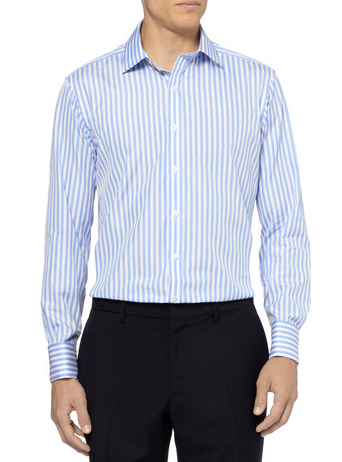 1) The formal shirt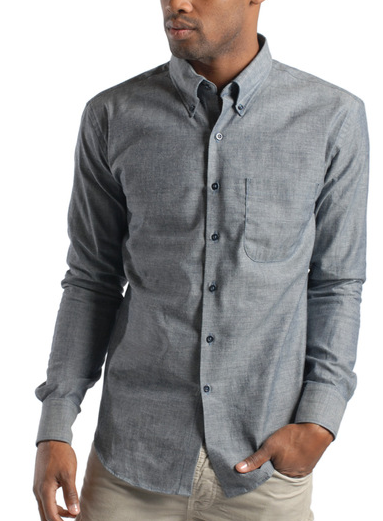 2) The Casual shirt
Which one would you wear ? and why ?
Tell us in the comments below.
If you enjoyed this how to guide, share it with your friends.