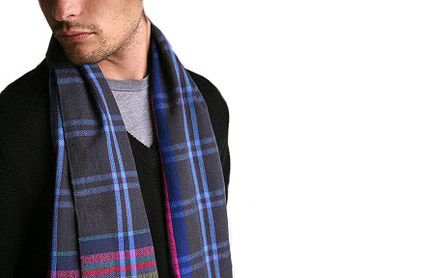 There is an elegant quality that comes with a scarf, giving the man who dons one an extra touch of swagger. In the winter time, you're probably going to be wearing the same couple of coats throughout the whole season. A scarf will add the perfect amount of noticeable flair and variety to your outfit, not to mention the extra warmth. One question you hear the most regarding scarves is, "What's the best way to wear one around your neck?" There are so many ways you can wear a scarf. The most practical ways will only take you a few minutes to learn. Others, will take no effort at all. Here are 9 different ways you can wear a scarf:
What do you think about when you hear someone use the word "style"? Whenever the term "style" is used, it most commonly refers to one's fashion or outer appearance. But I want to remind you that style is much more than your shoulder length haircut, fashionable coat, or your Ferragamo dress shoes.
Style = Expression
It's the total combination of the
way
you dress, talk, move your body, or do anything for that matter. Simply put, it's how we express our inner being outwardly. This includes all of our thoughts, emotions, interests, and values. Everything on the outside is merely a reflection of what's on the inside. A lot of the people think that what I do is just help people upgrade their outer appearance. This is what they think of when they hear "style coach" or "image consultant," and will come to me for a personal shopping session - wanting mainly to focus on fashion. Although, I like to think of myself as a "self-expression coach," because I firmly believe that fashion is just one part of your style.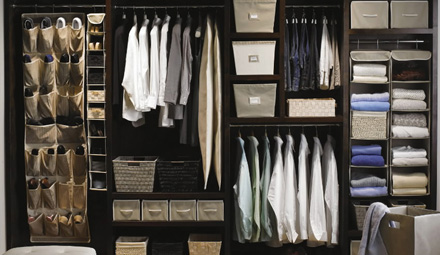 Many years ago, the following was my closet situation:
I would wake up to find Friday night's blazer and jeans tossed over my chair, or worse, sprawled out in a rebellious fashion on the floor. In disgust, I would make my way to my closet to find a chaos of dress shirts, jeans, and sweaters, some of which were last worn a decade ago. Stressed out by the mere sight of it, I would abandon any hope of a creative, high-caliber outfit, and go for the most familiar shirt, jeans, and jacket—one of my "favorite," safe, and uninspiring looks of the month.
Fast forward to the present day:
I wake up to find the floor of my bedroom is immaculate, clear of any pieces of clothing. I open my closet to a collection of classic, robust, and daring pieces which are organized into professional and casual, type of clothing (pants, tops, etc.), and grouped by color.
Inspired by my perfectly ordered wardrobe, I easily pull out and put together each piece to create a bold outfit.
It sets the tone of the day. Here's how I did it:

One of the greatest reasons why most men don't know where they're at with their style is because they don't have a clear picture of their wardrobe. How can you fix something you've never diagnosed properly?