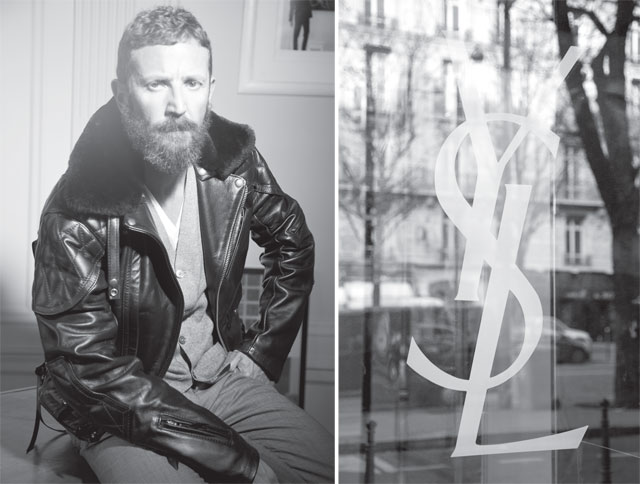 Kinowear's web review #2: September
There were quite a lot of interesting articles this month, the summer is over and everyone's busy. That's why we deliver this web review at the very end of the month and why you didn't have one in August.
Guys who know their stuff talk about men's rags
Great interview of Stefano Pilati (ex artistic director of Saint-Laurent, now at Zegna) at VICE. He shares with us its vision of today's fashion. Maybe one of the only ones to see fashion with such clarity. The rules he applies to himself to get dressed are also full of common sense.
"My idea of elegance – and this refers to women as well as men – is that someone is elegant when he or she shows a good knowledge of what fits them, where you can find naturalness and self-esteem. Not showing off. Elegance is the idea of showing an optimistic depiction of oneself, and to lose oneself in the frivolity of style and fashion. Nowadays nobody gives a shit about being elegant, or chic.
If you're doing it, you're doing it for yourself, because it's your way of being. When you're not thinking, "This is fashion," and you're not buying clothes to create statements, you're on the right path. If fashion goes low waisted and you're fat bottomed, well, forget it; don't put slim-fitting jeans on. They're going to look awful on you. You should dress in black; it would be better."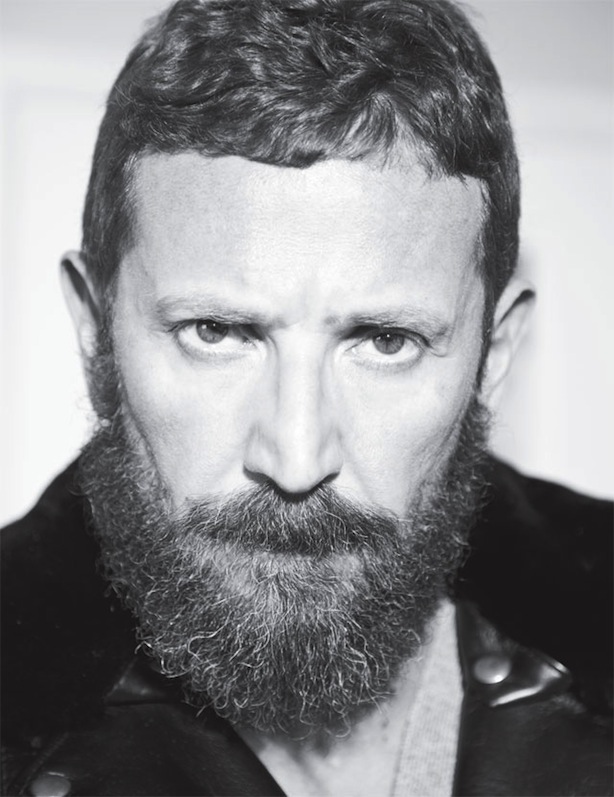 Stephano Pilati himself
Made In America ? Yeah ! I've had a cool conversation on twitter with Tug from undershirtguy.com and I discovered his list of Made in USA Undershirts and T-shirts.  But wait… There's more! Michael Williams from A Continuous Lean gathered all his passion and knowledge to put together The American List.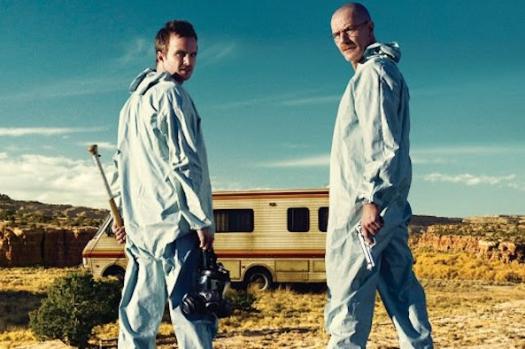 Made in America !
Here's a short documentary of Marc Jacob (before he became a bodybuilder, sorry for the few ladies who read us). You'll see him build a collection, from the sketches to the catwalk, smoke, swallow strange material, dress as a pigeon… Good old Marc. And Part 2
Over at Slate.com Simon Doonan defends his right to dress as a wanker even though he is a senior. He takes on his quirkness and gives some relevant comments on the subjective idea of good taste.
"You are just pissed off because a fashion mag called you out for dressing like a wanker," I hear you say. To which I reply: I know I look like a wanker. I enjoy looking like a wanker. I never subscribed to the idea of good taste: It's a subjective concept promoted by fashion scribes to oppress the rest of us. Dressing age-inappropriately is, so they say, in poor taste, and it's vulgar. This is exactly why I celebrate it.
What I think about it: Men should feel well in well-chosen clothes. This is different from being well-dressed, because it's not judgmental.
Redingote leads us in the workshops of Bleu de Chauffe, a French brand of leather goods. They tell us all about the manufacturing steps of a bag and the use of vegetable-tanned leather.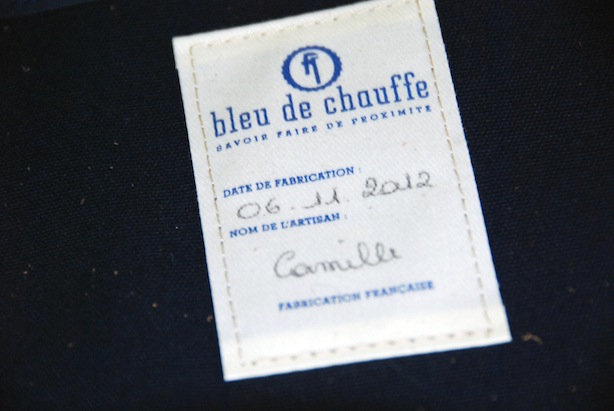 Like on an Aston Martin engine you get to know the name of the Craftsman.
A few tips to conquer the world while being well-dressed
Joe from Dappered is analyzing 4 confusing trends of this fall.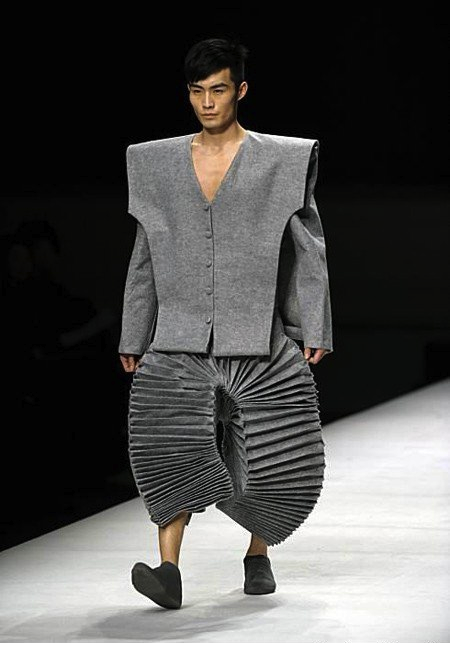 Yeah, fashion can be a bit confusing some times. (by the way who is this designer!?)
Crazy data miners have discovered the best days to shop for each specific piece of your wardrobe. Monday you should buy pants, Tuesday is for men's apparel etc. I've majored in Data Mining and this is obviously nerdy but interesting and kind of an insight into the kind of data usage we'll see appear in the Ture-Fu*
* Future as stated in this autotuned, but so good, French rap song.
While Brett and Kate Mc Kay from Art Of Manliness teach you how to roll up your sleeves with good old infographic. Winter is coming.
Raphael from Gentleman's Gazette will get you ready with the best article I've read about tweed. Among other anectodes you'll learn about the difference between Clan Tartans & Estate Tweeds. History is good, but here's why you should care about tweed. Long story short, tweed is suffering from a dusty reputation but it's a fabric that has many attractive features.
First of all tweed is warm. During winter it's comfy to wear a blazer that'll flatter your silhouette while keeping you warm as you wait for the bus in the wind.
Secondly, tweed is a fabric which, most of the time, comes in a lot of hues. If you're wondering what the heck a vivid and rich color is: Have a look at tweed jackets.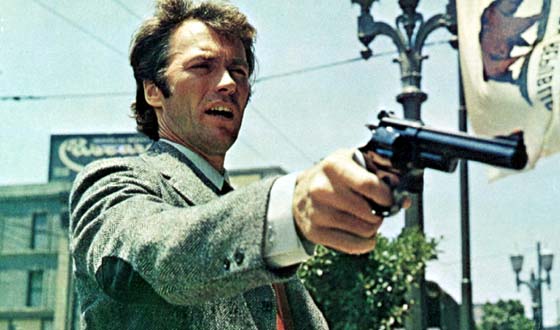 Tweed can be badass !
Things to talk about at parties
If you like cooking and would like to know more about how the super rich live their lives, read this IamA on reddit: IAMA Chef on superyachts and have cooked for some of the richest people on earth.
Still talking about food, I discovered the existence of a fifth taste, after (together with sweet, sour, bitter and salty) : it's called Umami.
That's really serious, read more on Wikipedia. About drinks, Andrew Snavely is telling us all about whiskey in an interactive map.
Tim Ferris is rocking as usual When the publishers turned their back on him he decided to go to their worst enemies in a brilliant innovative move worthy of the Art of war. His bittorrent bundle of the 4 hour cook granted him 1000s of sales.
What's happening at Kinowear?
Last week I was very happy to share with you my amazing experience in Thailand in my post How Thailand Fucked Up My Style.
It was actually the first of a series of 3 aiming to get you taking action now! You want to be proud of your image? Don't sit at home and think about it. Go out and get busy. Here is the "Back To Basics Guide" and the steps to go further with "Is my style really improving ?" (original Gill response to one of our readers)
One more thing ? Do you wonder WHY we are doing what we do ? Well, we've updated our "About" page and I think our stance will interest you…
The cool guys on the mailing list were lucky and they got some exclusive content. You should join them by filling in the form below.