There are a lot of days when we just happen to put on a dapper outfit and show it off to the world.
Today is one of those days.
Today, fashion contributor Joshua Sanchez breaks down his fall outfit after enjoying an espresso at Fika Coffee Shop in Tribeca. He'll take you through each stage and give you some great insights on what to look for and how to approach your own fall outfits.
Enjoy 🙂
Enter Joshua
Fit: this is very important. I have a slim/slender build so its essential that the pieces I'm wearing are well tailored to my size. I had the slacks hemmed to a 30 inseam (unfolded). The jacket is already tailored so there was very little I had to do with it.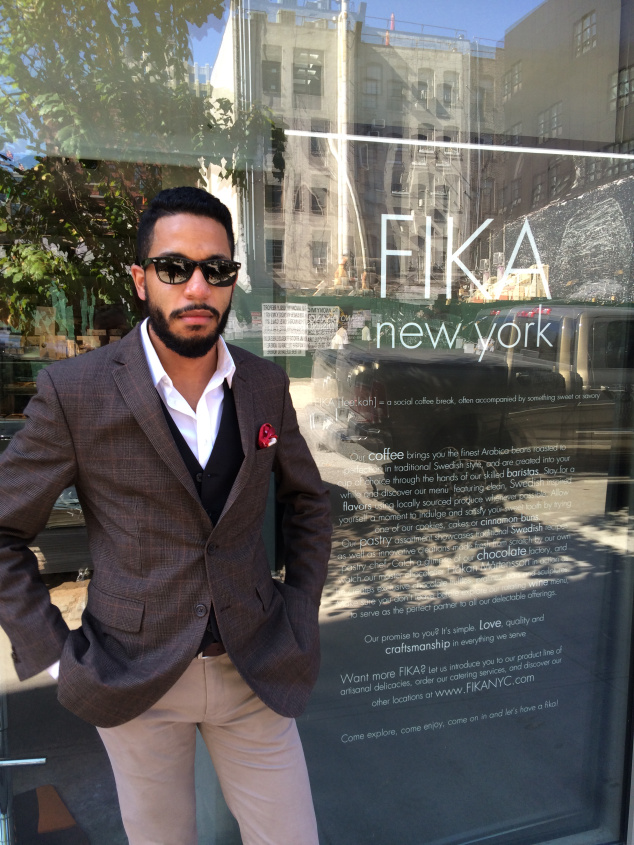 Colors: the light orange stripes on this jacket really make it stand out, especially since I decided to accent it with the socks, it's all about the little details. The dark blue vest was a great way to tie the outfit together and it added some extra color to a simple, yet neutral approach to the color scheme of this outfit. The "big" colors are used with the socks, pocket square, and the vest.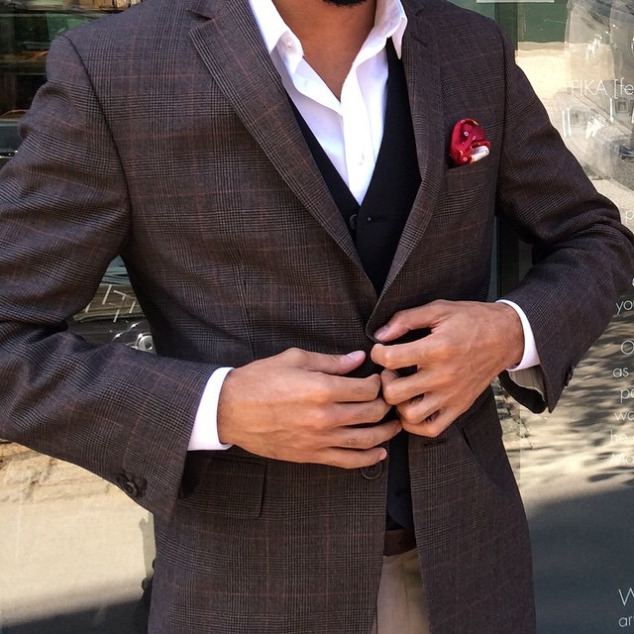 Accessory: the pocket square is the real eye catcher and my all time favorite accessory. It adds a nice touch to compliment the classic white shirt with bold touches of white, orange and red.
Details: I kept the top button and bottom button of the vest unbuttoned. I folded the hem of the slacks one time to show a little more sock (love that color!) I kept one button open on the shirt.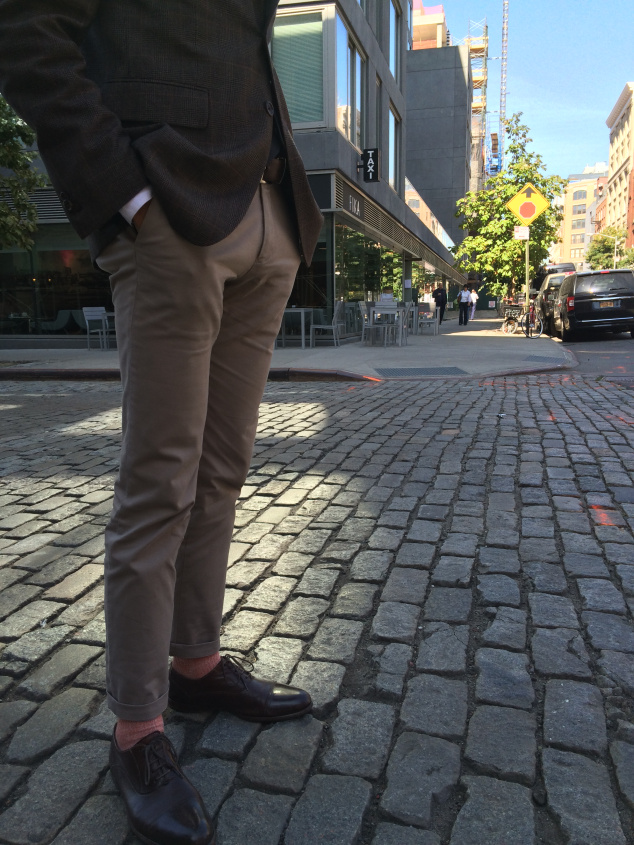 What Was Worn
Shirt by Calvin Klein (Extreme Slim Fit)
Vest by Calvin Klein
Jacket by Banana Republic (Tailored Fit Collection)
Pocket Square by Joshua Michael
Slacks by Uniqlo
Belt by Michael Kors
Socks by Uniqlo
Shoes by Cole Haan
Want To Follow Joshua?
If you like Josh's style and would like to follow him, here's how to do so…
Twitter: @javawithjosh
Instagram: Javawithjosh
Website: www.JavaWithJosh.wordpress.com
Please share with your friends if you like Joshua's style!