How to Wear a Rolex: Vintage and Modern
By Paul Altieri
One of the best qualities of Rolex watches is that there really is no wrong way to wear them. While some designs are better suited to certain types of attire than others, there are few circumstances in which a Rolex will seem entirely out of place. However, since Rolex manufactures timepieces that occupy a wide range of appearances, each watch will fit into an owner's wardrobe slightly differently, and some references can be worn more effectively with certain types of outfits than others.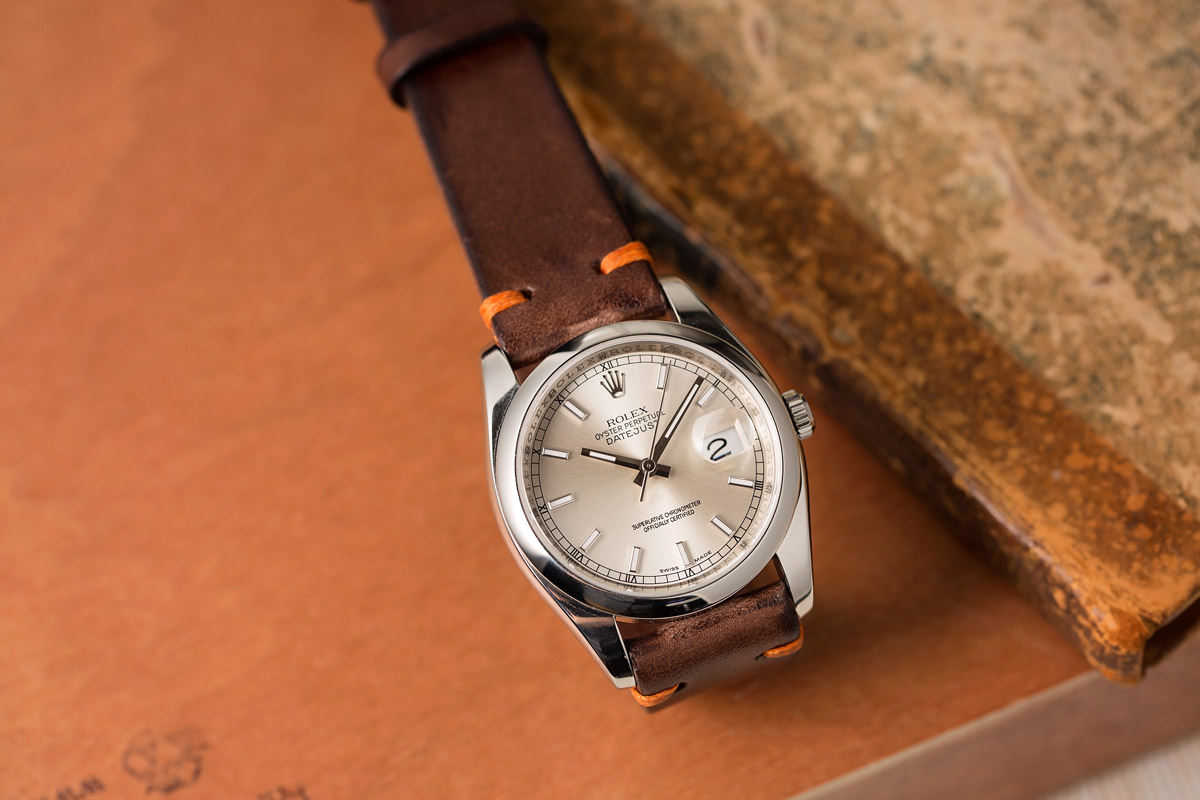 The reference 116200 is Rolex's latest interpretation of the classic, stainless steel Datejust. With a 36 mm case diameter, a smooth bezel, and either an Oyster or Jubilee bracelet made from stainless steel, the reference 116200 adheres to a timeless and proven design that is never going to be completely out of style.
Due to its classic design and modest case dimensions, the reference 116200 is one of the most versatile watches in the entire Rolex catalog. Its 36 mm case diameter allows the reference 116200 to look at-home on a remarkably wide range of wrist sizes, and its simple yet instantly recognizable design means it can be worn with anything from a swimsuit to a three-piece suit.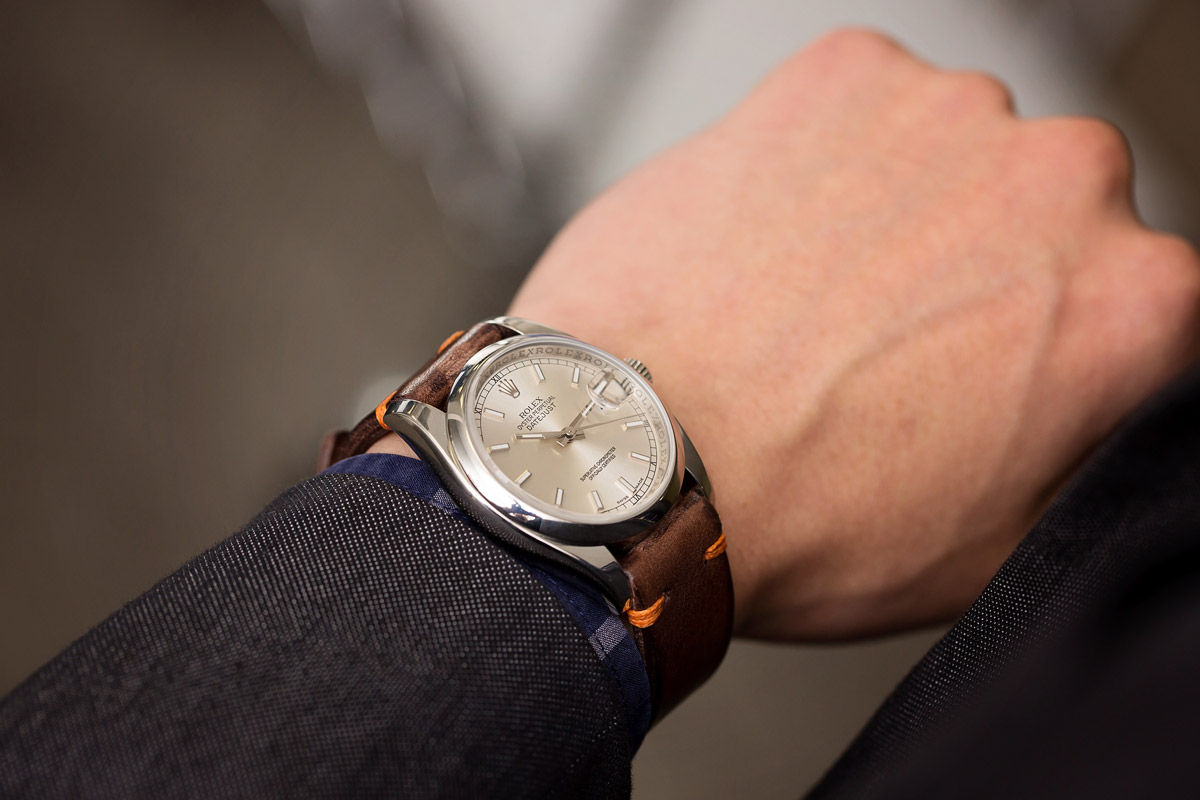 When pairing the reference 116200 with semi-formal or formal attire, swap out the stainless steel bracelet for a high-quality leather strap – just make sure that the color of the strap matches the color of your leather shoes and belt that will be worn with it. Although modern guidelines for menswear now permit watches with bracelets to be worn in more formal settings, conventional rules dictate that if a watch is worn at all, it should be simple in design and worn on a leather strap.
Near the other end of Rolex's aesthetic spectrum resides the reference 1675 GMT-Master. A timeless vintage Rolex watch. With its red 24-hour hand, rotating bezel, and colorful red and blue insert (an all-black version was introduced during the early 1970s), the reference 1675 has a significantly more sports-oriented appearance than Rolex's Datejust line of watches. Additionally, with its acrylic crystal and painted hour markers, the reference 1675 GMT-Master has an unmistakably vintage look and feel that helps separate it from contemporary Rolex watches.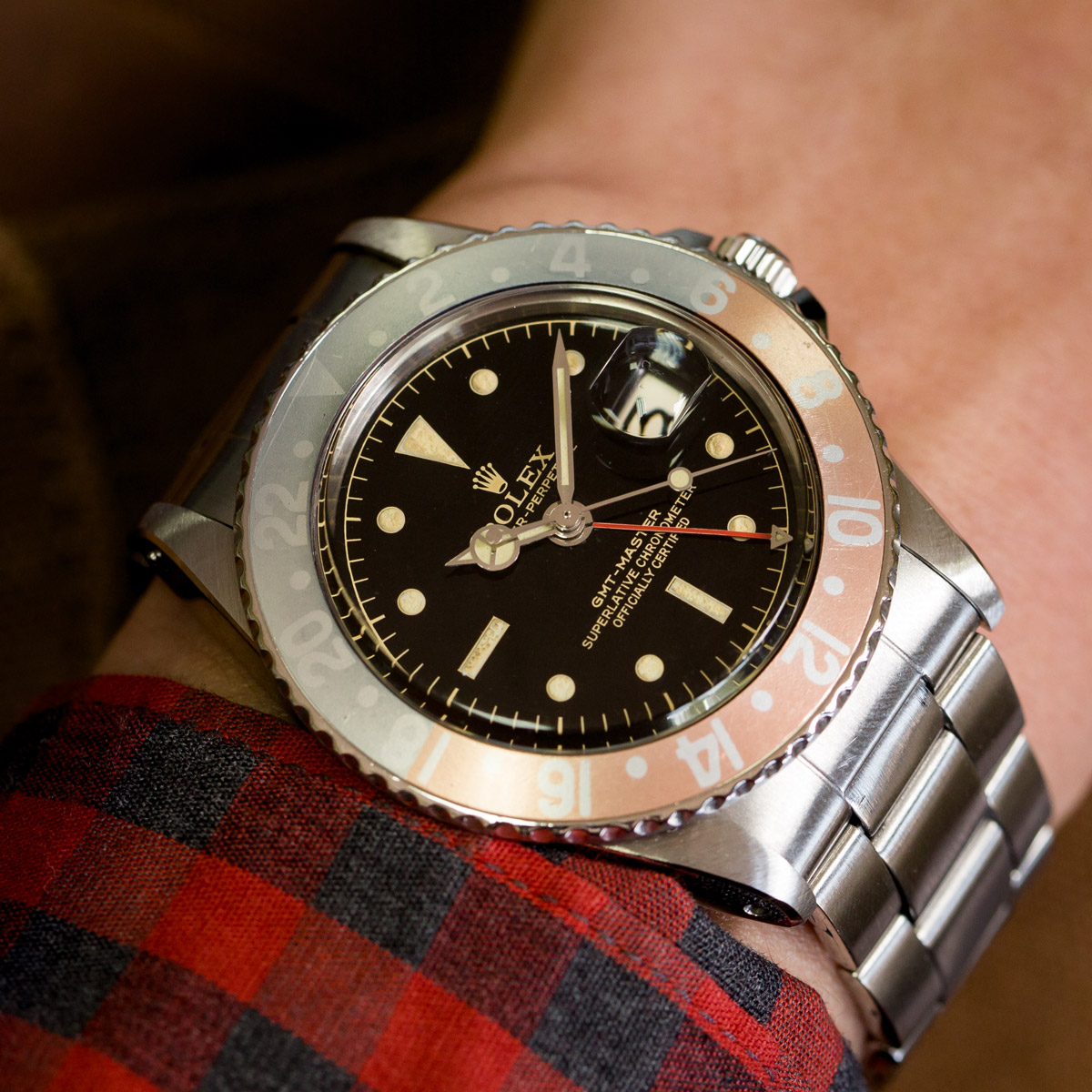 Although the history and prestige of the reference 1675 GMT-Master allow it to be tastefully worn with virtually any outfit, its sporty, utilitarian appearance is most compelling when paired with casual clothes and everyday street wear. Swapping out the original stainless steel bracelet for different straps allows owners to significantly alter the appearance of the reference 1675 GMT-Master, and better incorporate its distinct, vintage aesthetic into their wardrobe.
Both the reference 116200 Datejust and the reference 1675 GMT-Master are highly versatile watches that can be worn in a number of different ways, each bringing its own unique style to the day's outfit. There is no incorrect way to wear either of these two watches, and the various strap options and accompanying attire allow owners to highlight the different traits and design elements of these two fantastic watches.
---
About Paul Altieri
Paul is the founder and CEO of Bob's Watches, the world's first and only Pre-Owned Rolex Exchange. Paul's life-long interest in watches began as a teenager working at a New England country club, where he was exposed to a number of Rolex timepieces that were owned by the various golfers who visited the course. Today, Paul spends much of his time focusing on the strategic vision of Bob's Watches and working to improve the ways that people buy, sell, and trade pre-owned watches at their true, fair market values.