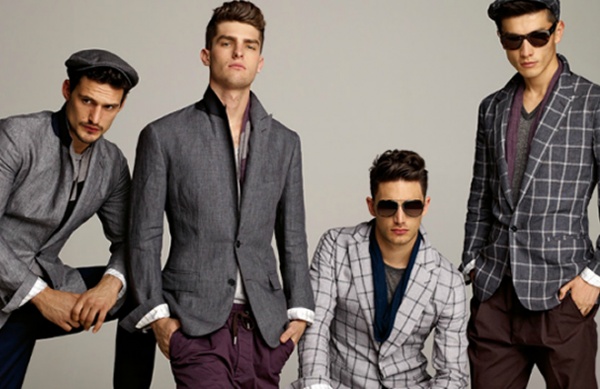 Spring and Summer 2012 Essentials
Spring and Summer are the perfect seasons for bold self-expression in style. While Winter and Autumn allow for complex layering and outerwear, the warmer seasons place more emphasis on colors and patterns.
Be bold, practical and throw in a touch of runway charm for a fashionable look in the warmer seasons.
Essentials
Every man should own the following foundational items:
A pair of khakis, white jeans and some shorts in different colors (e.g., navy, gray, red)
Colored polos and dress shirts
You can grab all of these for a low price at Uniqlo.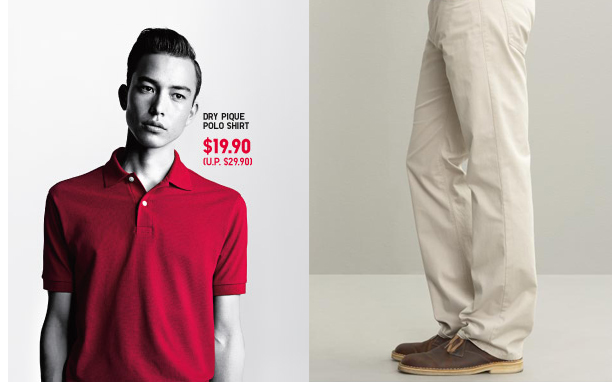 The key to the foundational items is to balance bold, bright shades that pop with lighter tones (whites, light blues, etc.)
Here are some examples: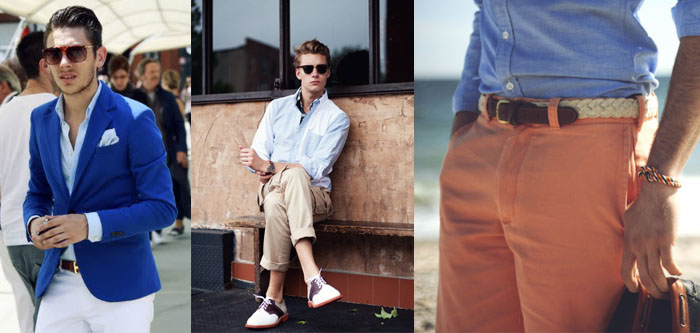 Shoes
You should invest in a pair of shoes that will be comfortable and stylish when worn barefoot or with liner socks. Sperry Top-Siders are the classic boat shoe, and look great with any Spring/Summer outfit.
Light brown loafers or dress shoes can be worn in both casual and professional situations. Suede wingtips are also trending this summer, so grab a pair and take it up a notch.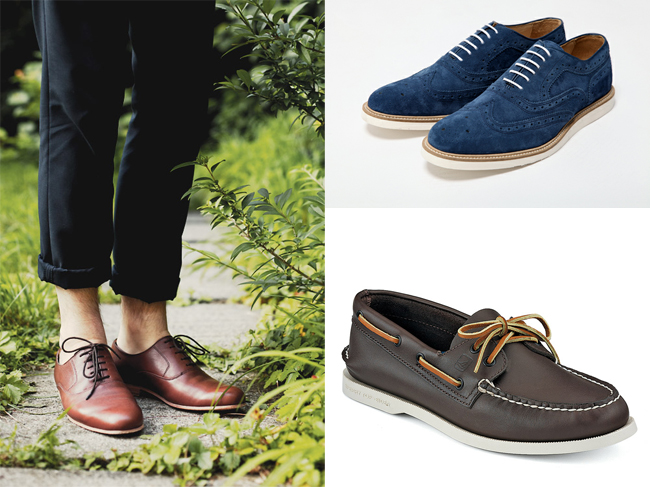 Layering
You'll also want to have items to layer with when weather permits. Pick a light colored sportcoat like this one from J.Crew or go with something a bit more fashionable. For example, checks and seersucker are both great patterns that are trending this Summer.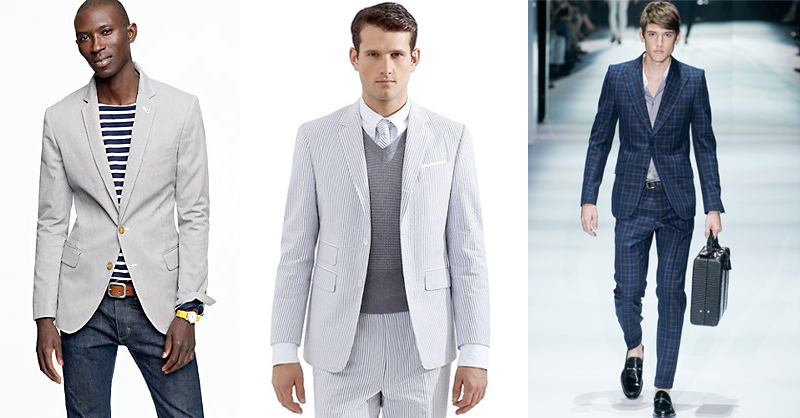 Accessories
Paying close attention to detail always pays off.
For example, if you want your outfit to have a good sense of congruence, try matching your watchband to the color of your belt and shoes. If you want to be more fun and creative, go for something more colorful like the yellow watch in the photo above.
Be sure to pick up a great pair of sunglasses this season! RayBan offers a nice variety of shapes, colors and styles. Sunglasses are the summer accessory.
Do you wear eye glasses? If you need an affordable pair of prescription sunglasses, check out Warby Parker.
Oh, and while you're at it, make sure you buy a pair that fits you right.
Have fun shopping!
Remember, summer fashion is meant to be fun and expressive. Don't be afraid to get creative and stand out from the crowd!
Before you go: If you found this article helpful, please share it on Facebook, RT on twitter. Follow us on facebook and twitter. Thank you for your support!
Kinowear Sponsor: Looking for designer trousers? We recommend my-wardrobe for some of the best designer brands including Burberry Brit and D&G.