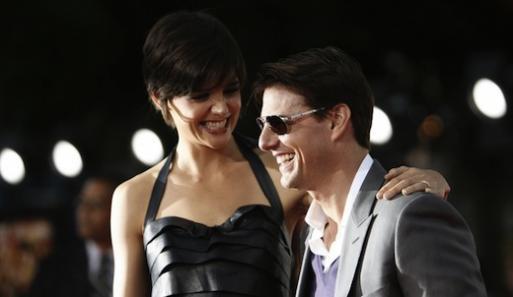 The ultimate guide for dressing well when you're small
When you have a small morphology, you tend to despair, to think that you'll never find jackets in 44, shirts in XS or even XXS and that everything will be definitively too large.
In fact, it isn't the case. It is perfectly possible to dress as well as someone measuring 1m80, but you're gonna have to think differently and to look elsewhere. I've had a fair few clients under 1m75 and I assure you that you can create some really nice outfits.
The problem is that apart from telling you that you shouldn't wear horizontal stripes or really big items of clothing, there isn't much info on brands that do a good job of small sizes….
Here's my experience relating to smaller morphologies: the main points to remember, the XS by different brands, and alternative pathways.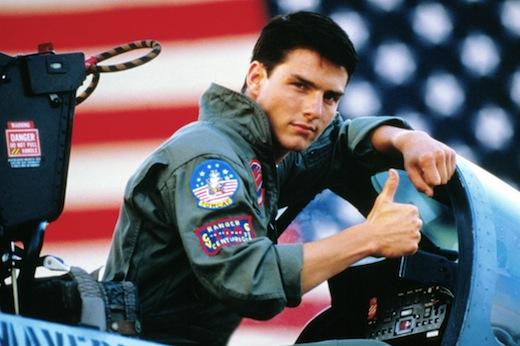 Yes, it is possible!
The main points to remember about fashion for smaller sizes
The eternal refrain about the fit…
Ah yes, clothes that are perfectly cut for your size will save your style. In fact, there's a really vicious effect when you're on the small side – it's that if your clothes are even slightly too large, or the shoulders are slightly too wide, your small size is highlighted. If the item is too large, it adds volume to your chest and messes up the proportions of your body. So make sure your clothes fit perfectly.
I'm not making things up when I say that in order to lengthen out your silhouette, you need to add verticality…so go for jackets with fine lapels, fitted sleeves, small shirt collars or vertical stripes. You should also avoid straight cuts and go for a good old semi-slim which will make your legs look longer and slimmer. I don't need to tell you that the fitting of your jacket needs to be absolutely perfect…
In fact, make sure that everything is in proportion with your silhouette, whether it be the lapels on your jacket, the collar on your shirt or the shape of your shoes (yes, you should avoid pointy shoes).
When it comes to the opposition jacket vs coat on someone small, I'm fairly nuanced, I've seen some really nice looks on smaller morphologies with a coat…On the other hand; it is absolutely essential that the shoulders are perfect, the sleeves are the right length (it is THE detail that makes the item look too big). So each case is different for deciding if you should go for a smaller jacket rather than a reefer or a coat…
You're going to tell me that I'm stating the obvious, especially if you've been reading Kinowear for a long time, but it is necessary to insist on some things.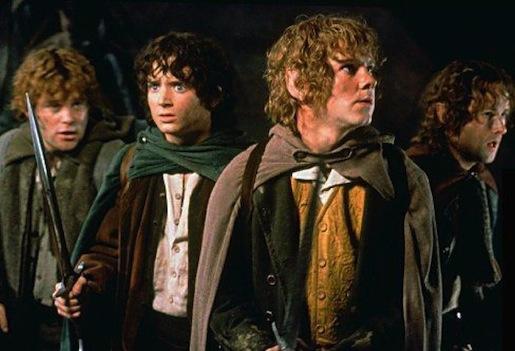 I'm taking things to an extreme, but the style of the hobbits is particularly interesting because there are systematically verticalities in each outfit (strong contrasts, open jackets, gilets, luxurious materials)
Get your clothes retouched!
What do small guys and guys who aren't satisfied with their style have in common? They don't go to the tailor's often enough!
It is often the case that getting a shirt or jacket refitted (and the sleeves shortened) can work miracles on your silhouette, just like trousers or jeans in the right length. Don't forget for the jacket: if the shoulders are perfect, everything else is retouchable. Be careful though, don't go for a jacket sized 48 to get it retouched to a 44 because that isn't what it's made for. In fact, when there's too much difference in size, the size of the pockets, the height of the button, the opening of the lapels, everything becomes messed up and the proportions are no longer the same if you get them retouched…This can create a visibly weird look. Just make sure that the shoulders are really perfect!
I'm insisting on this point, I know, because a jacket with a fit that's perfectly adapted is the ultimate item for someone small.
So, make my day, go and get your shirts retouched, your jackets fitted, your sleeves shortened and your jeans cut to the right length!
Clothes for dressing well when you're small
The case of jeans: easy
Finding jeans when you're small is easy because brands sold all over the place start their sizes at 27 or even 26 (I remind you that I'm talking about American sizes). For example, A.P.Ca and April77 have several pairs of unisex jeans on offer. Given that they're sold to women, 26 around the waist is an easy size to find. For the slimmer amongst you: they even do a 25 or 24 (to compare, I'm a 31…)
Renhsen – this French jeans brand (that we love) starts at a 27 (example here) and I think that Mickael, the designer, was looking to do a 26…I need to check that one.
Nudie is also known for starting with fairly small sizes. 27 can often be found and sometimes even lower…
With all these tips, you've got no reason not to have a pair of perfectly fitting jeans!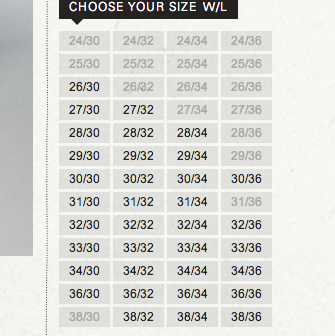 Chart of sizes of Nudie jeans. You see, you have a choice! (the first number corresponds to the size of your hips and the second to leg length…)
XS exists!
In fact XS can be found pretty much everywhere (even if XXS is much rarer)
On the other hand, at the start of a collection, you should immediately check to see if there are smaller sizes because they are usually gone the fastest. Don't ask me why brands don't make more of them, I've never found a satisfactory answer to this question…For example, H&M do 44 for jackets and I've already seen 36 (=XS) in Gap. You just need to get in there right at the start of the collections.
There's a brand that always does XS and even XXS that's not expensive and is well cut – Topman. All their jackets start at 44 (BE CAREFUL the sizing system isn't the one used normally so you MUST read the size guides). The same goes for blouses and parkas, available in XXS! Obviously, for that price, you're not expecting bone buttons or mixes of wool and cashmere but for a student who's fairly slim with a small budget it's perfect. Note, too, that the collection of suits is particularly good and has lots on offer for smaller people…
The site Asos is also your friend because it offers an extremely practical way to look for your size! Be careful though because the sizing system can also sometimes make you go wrong (sometimes they mix up UK and other sizes so keep an eye out for that).
Finally, American Apparel (who even offer XXS in T-shirts!) and Uniqlo regularly have smaller sizes.
Let's go up in range
Idem, XS exists. In the sales, if you really can't find anything and don't live in Paris, check out Sandro who offer well cut items in XS. April77, that I talked about above, also have well fitted shirts in XS…

La Comédie Humaine offer really well cut shirts in size 36(XXS/XS) and Vincent, the designer, is thinking about doing even smaller sizes. They're also gonna do 44 for jackets which is the same as XS (reminder: the sizing for shirts isn't the same as for jackets).
As for Melinda Gloss, they sometimes do 37 for shirts and have 44 for the majority of their jackets and coats…
Little Bastard is a mixed brand with the particularity to offer perfectos in smaller sizes: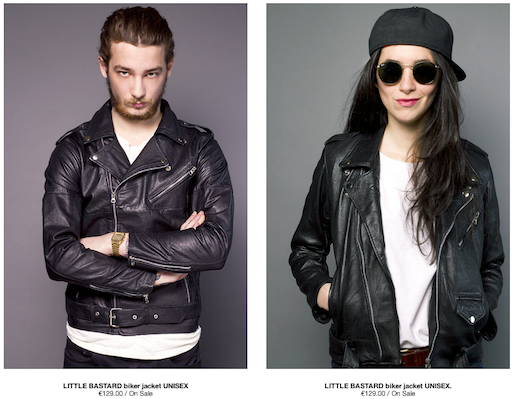 There will definitely be some in your size!
Finally, Ly Adams (who doesn't have an e-shop yet, but that's to come!) offers lots of shirts in XS and suits in 44 that are really well cut. It really is a great address if you have a small morphology and you're looking for the perfect shirt or suit.
Milone's say on style for a small guy…
As a reminder, Milone – who's the expert on workwear on the forum – has posted his experience when it comes to good Japanese brands and small sizes:
If you want smaller sizes, check out brands like Wtaps, Uniform Experiment, Soph.Net, Neighborhood…because they really do have small sizes. Even Momotaro has small sizes, look at the measurements… For example, I'm 1m73 and weigh about 65kg. I take an L in Japanese brands, even Momotaro, and it fits perfectly: almost made-to-measure.

Read our post on Japanese men's wear
In European brands, I take an M. In US brands, an M and sometimes an S. Really check the sizing of these brands…info can easily be found in e-shops that sell them. On the other hand Visvim uses European sizing, so be careful…
Something to think seriously about if you want better quality stuff! (on the other hand, the majority of the brands mentioned can only be found online).
The made to measure
It's a greatly underestimated route for those who have difficulty finding clothes in their size…
Especially now because some really nice and accessible items can be found. Louis Purple have a nice choice of materials and constructions. We've had great results with Black Lapel too (read our review here).
If you explore this path (and it's what I'd advise you to do) use it for suits, jackets and eventually trousers…Don't be intimidated by the price, it's no more expensive than mid-range stuff.
Look for other brands
The secret weapon for smaller morphologies is called…the brand Bonarium! It's supposed to be for guys aged between 11 and 18 and, more precisely, for those measuring between 140cm and 180cm. In fact, if the brand uses teenage models, in my opinion it is aimed at smaller morphologies. It's strong point is communication, as it never claims to be a brand exclusively for teenagers…which is reassuring for smaller guys!
The range is actually very adult and timeless and at decent prices (jeans for 90 dollars, shirts for 80).
You can find blue jeans, grey jeans, beige chinos and basic and classic shirts (the oxford shirt, checked shirt…)
Finally, the size guide is very precise relating to every product so you should be able to find your way around with no problem! And in case you're hesitating, contact the brand by mail or on their Facebook page and they'll give you the best answer you could ask for…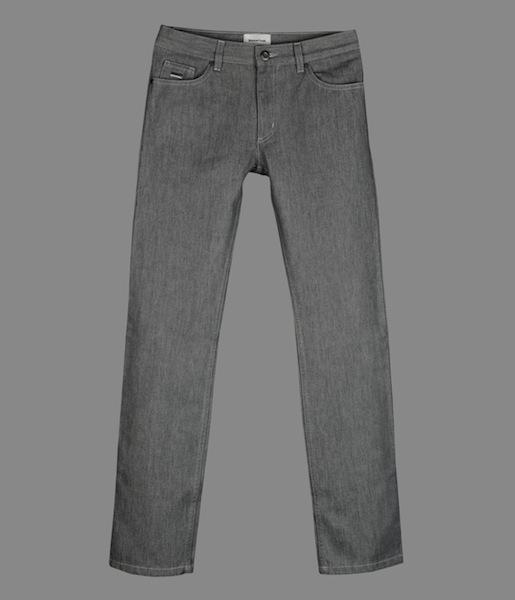 For 100 dollars, what are you waiting for?
Check out kids' brands
Yes, if you're really small (smaller than 1m65) it isn't a bad idea to check out kids' brands ( or rather teenage because you'll be looking at sizes for ages 14/16). I assure you that you could find clothes that are perfectly cut. You don't believe me? Trust me! Note, too, that there's no difference in style compared to 'adult' brands.
Amongst them, when I was looking for inspiration, I found a nie brand called Finger in the nose. The global design is fairly mature and they don't use the usual codes used to categorize kids' clothing. As for the sizes, go for 4XL or 5XL (or 3XL if you measure less than 1m60). You'll even find a chambray shirt or a more workwear shirt. In the same way, the cardigans are not at all childish…on the contrary. There are also coats and parkas to check out. You should take a look for yourselves 😉
And as usual, pay attention to the sizing guide and contact the brand if you have a doubt.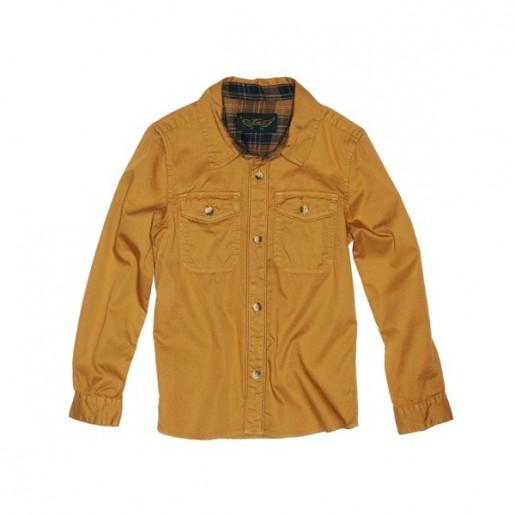 A nice little workwear shirt from Finger in the nose…
I strongly encourage you to look at other brands for teenagers, there are nice surprises when you look at higher-end brands. In fact the teen ranges by Paul Smith, Burberry or Ralph Lauren (and all other brands) are often of better quality and less expensive than the adult ranges (the buttons and seams are reinforced for easily understandable reasons…)
Honestly, if you have nightmares trying to find clothes in your size, it could really be worth a shot looking in kids' ranges in departement stores.
I advise you to be frank with the sellers. Simply say that you have trouble finding clothes that fit you well in PAP and that people have told you to try out teens' fashion. You'll see that they're used to people asking the same stuff…
American Apparel also has the great idea too sometimes offer a product for both kids and adults…there'll therefore definitely be your size, see the example of this shirt: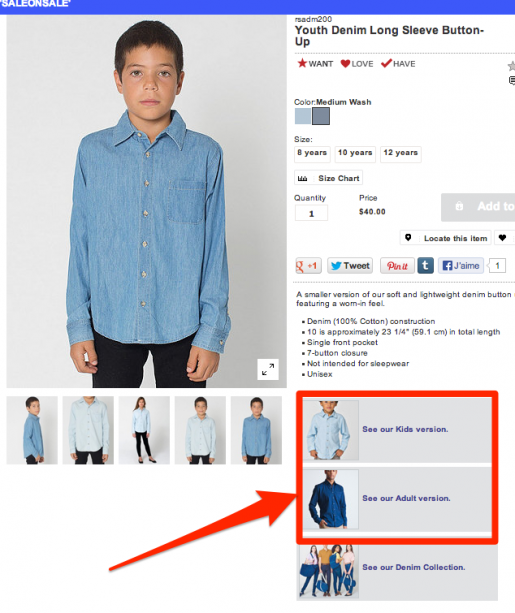 Oh, I forgot, supermarkets often have great stuff that doesn't cost much for teens…just have a look to see if there's anything good on offer when you're doing your shopping!
And women's brands?
Here it gets a bit complicated because we're moving into a universe which is much bigger than that of men's fashion (and that I don't know much about, I'm not going to lie to you!)
But according to what I have seen, it's possible to find big items for winter like parkas or jackets. They are, by the way, the only kinds of items that you should look for in women's stores: parkas and jackets (and maybe coats or trenches…but be careful).
This is because they are the only items with a cut and design that's fairly neutral. In fact, the risk is taking an item that's too feminine with the bottom of the back in a rounded shape, darts where it's fitted around the chest, or a flared fit at the bottom of the item. For example, this item by All Saints seems to be fairly neutral: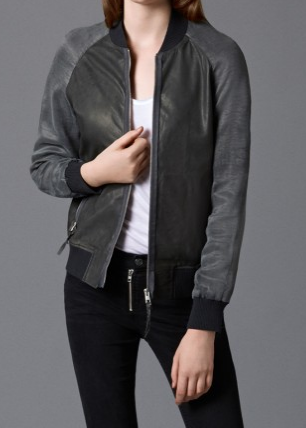 But if you look at it in profile, you'll see that there's quite a bit of volume around the chest and it risks being obvious on a guy: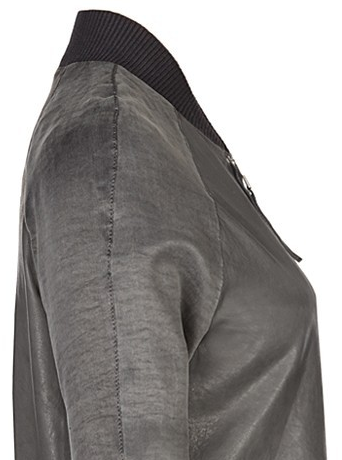 Too much volume at the chest…
It really is necessary to try on these items and you should be particularly vigilant when it comes to the cut of the item around the chest (as you should with all women's items that you may try on)
As a matter of fact, when I've been with female friends shopping, I've spotted some nice items in Comptoir des Cotonniers, with items with fairly straight cuts like this trench, this perfecto parka or this parka ( the equivalent can be found by other brands such as Sandro but at twice the price). It really is this kind of item you should go for if you must look for clothes in women's ranges.
Still talking about big items, think about looking at outerwear brands. Remember the women's Filson blouse Geoffrey had, but Aigle (which are seeing a spectacular turn around in style that I salute) also offer interesting parkas and trenches.
Once again, don't limit yourself to the brands I've mentioned…explore for yourselves. For example, I know that Uniqlo also offer women's items that are really neutral!
You've got a ton of ideas there for the next time your girlfriend asks you to go shopping with her!
Important: If you're just starting to explore women's brands, think about things on offer (private ads on forums, ebay, etc)… a market that's much more varied and active for men.
The final word
There you go…you now have loads of stuff to explore! Over to you to do your own research now. I strongly advise you to spend a few hours on all of these ideas to get a clear idea of the possibilities on offer for you and not to directly ask 'where can I find a grey reefer in XS for less than 350 dollars?' XS is a bit of a thing on the side in men's fashion and it's worth spending time on…your style will thank you for it!
One more thing, there's a blog dedicated to tips for smaller guys : The Modest Man. Brock, the author, is doing a great job and as a lot of brands to recommend, where the one I talked about probably aren't the easiest to find.
Edit: Wow! Brock is such a great blogger 🙂 In the comments below he's giving awesome brand recommandations for all the US based readers. Go have a look and thank him with a quik comment and upvote
This guide only asks to be updated so if you have some interesting tips to give to others, now is the time to say so! 😉