This time, we've written an article a bit shorter than usual, where the aim is to summarise the different levels of quality for each item of clothing.
Thus, you will avoid having unrealistic expectations, such as thinking that you can find a woollen cashmere item for less than $140, or a shirt with the shoulders assembled by hand to be less than $210.
This article will serve to:
Know what is available to you according to your budget, in other words, make your requirements obvious to yourself
Understand better what it is that you're going to buy
Look at what you require from an item… or not (some people often have unrealistic expectations compared to price: it's essential to never forget this).
I've specifically not cited the brands, as it's a hassle to do it again when we've already covered this ground (particularly within the Kinowear Bible, where you will unveil numerous brands for each budget range.) The aim here is really to concentrate on the aspect of quality clothing functioning with your budget: "What can you get for X amount?"
Next, this list gives budget ranges: illustrating how the market is broken down, that is to say the average of what you get for a given price. That does not mean: avoid every brand, which is included in the discouraged section: particular instances exist in large amounts.
The final point, here we'll discuss full price items. It's obvious the price/quality relationship changes completely when an item is reduced by 40%.
Budget ranges for shirts
Between $55 and $125: nice materials, fitted and well-designed collar (bonus for Hast)
Between $55 and $250:  elegant material, cross-sewn buttons, perfect cut, French seam and buttons from natural materials (sometimes)
Between $250 and the sky: hand-done detailing, thick pearl buttons, creative work, unique materials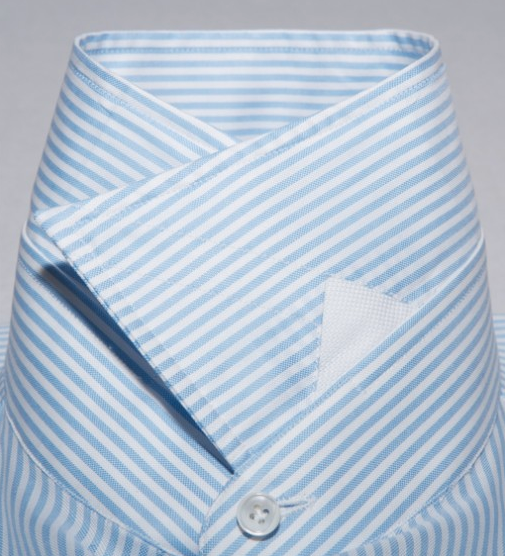 You can distinguish the 'chicken feet' style stitch on the buttons on this Husbands shirt. It's a really elegant touch, often found on Lanvin or Tom Ford products.
Budget ranges for jeans
Between $60 and $150: good canvas (nice colour) and a good cut (even exceptions are here, such as Uniqlo, Gustin, or Unbranded Brand)
Between $150 and $240: Selvedge denim, chain-stitched hem, perfect cut
Between $240 and the sky: premium selvedge denim which will age really nicely (sometimes with natural indigo), selvedge coin pocket, rivets on the rear pockets, lined or semi-lined rear pockets, substantial work on the colour of the jeans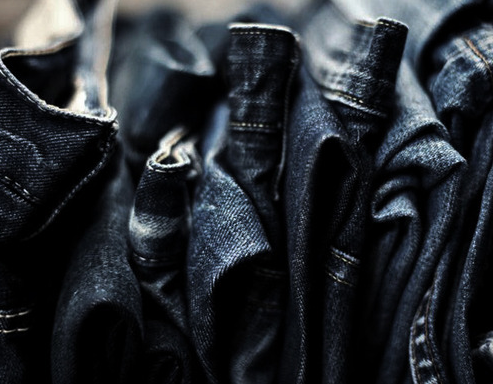 A nice collection of faded jeans!
Sneakers
Less than $200: glued sole, nice shape, nice colour
Between $200 and $400: Margom soles or equivalent, stitched and glued sole, nice leathers, well turned out shape, well researched design and material, leather inner lining (sometimes)
More than $400: Highly substantial creativity on the design and use of materials, Italian fabrication, close stitching, lamb skin lining, metal rings.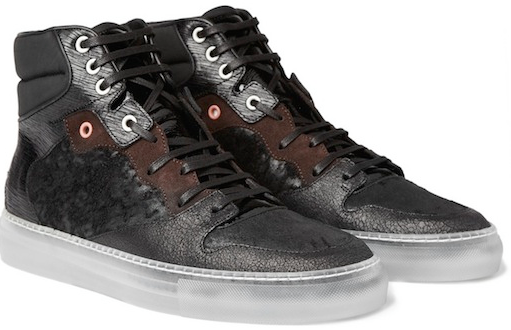 Balenciaga sneakers. You most likely suspect that such work costs a certain price…
Budget ranges for fine knitwear
Less than $140: simple colour, good cut, use of synthetic materials likely (except from Uniqlo)
Between $140 and $180: completely natural materials
Above $280: advanced work on the materials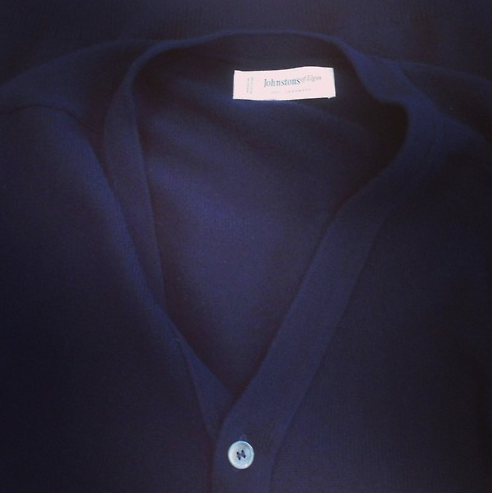 Frankly, there are few surprises on price ranges for thin knitwear products…
Budget ranges for chunky knits
Less than $140: nice cut and colour, mix of synthetic materials and entry level wool (little silk, short fibres) plastic buttons
Between $140 and $390: Pointless range: you pay high prices for synthetic mix. Save as much as possible and go straight to the next range up
More than $390: high quality wool, quality materials in abundance, well-worked buttons and hand-knit.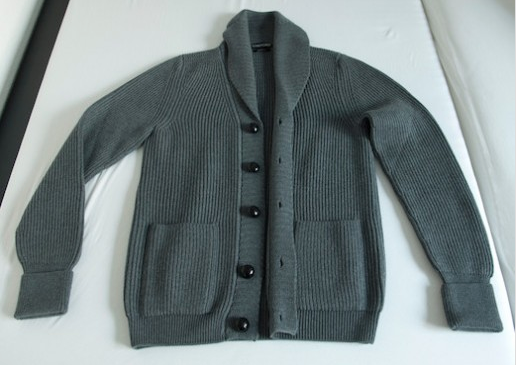 Tom Ford cardigan. It's expensive, but extremely well made, there's a whole range of subtle textures.
Budget range for shoes
Less than $200: rubber sole, very strong probability of having entry level leather (creases very easily)
Between $200 and $275: the form of the shoe has a minimum of elegance, decent leather
Between $275 and $480: nice leather, well assembled (it's often here that you'll find the best quality/price relationships)
Between $480 and $830 well turned out and timeless designs, luxury leather
$830 and above: Shoes to measure, high quality leathers, well-worked colours, well assembled, patine effect.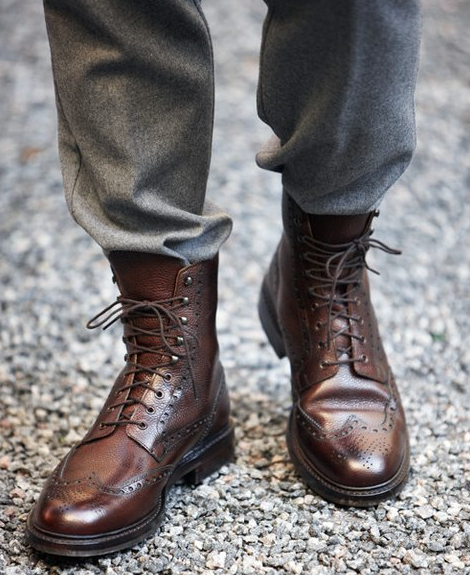 I love this photo, it is so rare to find woollen trousers without creases if worn well, with a pair of Crockett and Jones, Islay model. I have no idea what the brand of the trouser is, but looking at the colour and the bottom of the trousers itself, we're really sure that it's wool from Vitale Barberis.
Budget ranges for jackets and blazers
Between $200 and $275: well-cut, nice colour, synthetic materials, with little or no wool, inevitable use of adhesive sticking
Between $275 and $550: adhesives used, however often very expensive
Between $550 and $830: impeccably well-cut jacket, semi-canvassed, woollen material
Between $830 and the sky: excellently well-cut, traditional canvassing, exceptional materials, creative detailing (playing around with the buttons, stitches etc).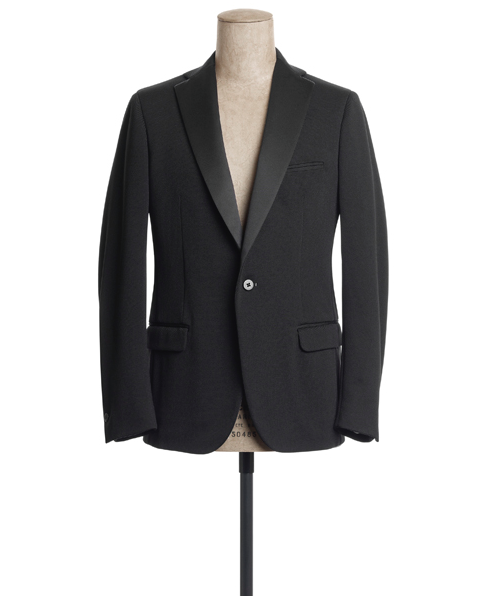 A really nice smoking jacket in Cordura, a technical,l resistant and flexible fabric of which I find very difficult to separate myself from when I wear it in the evening. I love the shoulder line: it looks really natural.
Budget ranges for the suit
Between $200 and $275: well-cut, nice colour, synthetic materials, little or no wool, adhesive assemblage
Between $275 and $550: little choice, the majority adhesively stuck together (bonus for Suit Supply and Boggi)
Between $550 and $700: open buttonholes, semi-canvas, elaborate and original woollen materials
More than $1400: canvassed, hand-finished details, travettos (typically Italian lining features), traditional assembly, perfect cut, exceptional natural materials, Milanese collar on the left side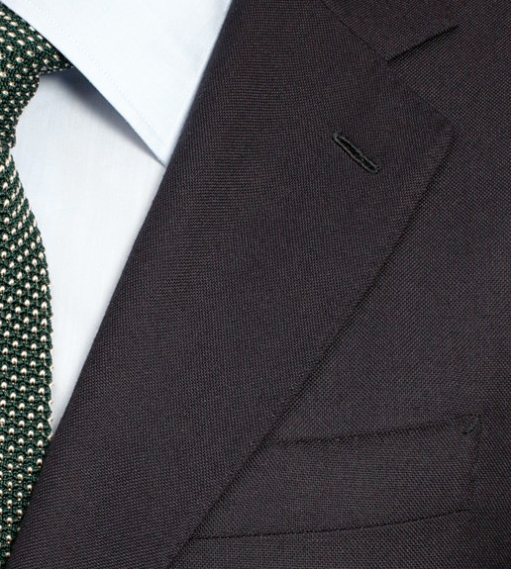 The Milanese collar on the side is a detail that is only found on luxury suits
Budget ranges for the T-shirt
Less than $30: decent colour and cut
Between $30 and $70: elaborate colours, perfect cut, sometimes work on the material.
Between $70 and $110: Top end finishes (taped neckline, clean cut) materials that don't fade in the wash, all over prints
More than $110: High quality Jersey cotton tees, mixture of cotton and cashmere, creative cuts (not necessarily the most flattering).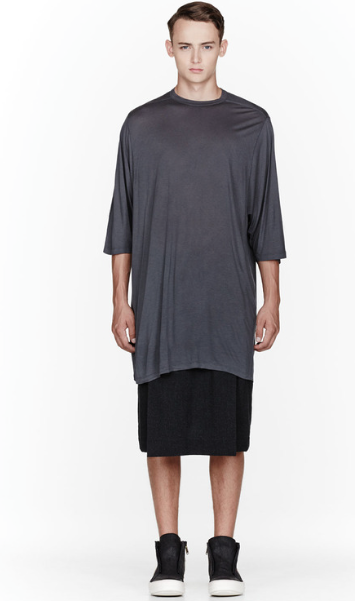 The top range t-shirts are somewhat bizarre… Here, a Rick Owens tee.
 This article aims to be continually updated in function with your suggestions and comments, I'm waiting for your ideas!