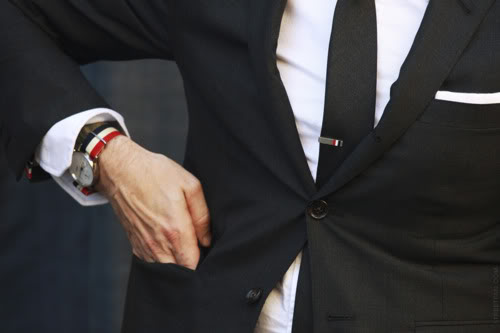 Science of Style: Stage 3 – Part 2: Minding the Details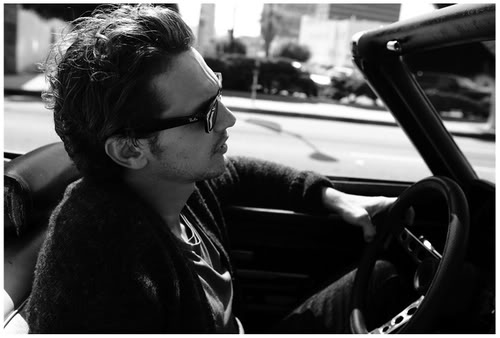 Minding the details is the essence of styling. So if you aspire to become a master of your own style, it's absolutely imperative you get good at spotting the details in fashion. The more you learn about creatively working the details of any look, the more you'll appreciate and enjoy the little nuances that create your own unique style.
Not long ago, I worked with a client who before I met was pretty stylish in his own right. He contacted me and was clear from the start the he was very goal-oriented and knew exactly what he wanted in life. He's a very ambitious entrepreneur who started his own company and is doing pretty well for himself. He told me he had been working on building his style for awhile now, and was happy with his image, but wanted to take it to the next level. I appreciated the way he approached his style development with the same vigor and passion that he seemed to bring to every other area of his life.
I was very interested in seeing the image that he had said to have been creatively working on for years. We first decided to meet up at his place so I could take a look at his wardrobe. When I walked into his living room, he showed me that he had built a habit of collecting inspirational photos from magazines and fashion photos online, a tip he took from reading this blog. I was impressed by all the stylish clothes he had in his closet, which he told me he grown from shopping all around the world as well as thrift stores in the city. He also added he didn't spend that much money through careful selection. Awesome.
I was beginning to think that he didn't need my help, but I knew I had to see him in some of his favorite outfits so I could give him direct feedback. He agreed and went into his room to change into one of his favorite outfits. He seemed to have a very good sense of putting together outfits, but he wasn't fully confident. After a quick glance, I knew exactly what we had to work on in order for him to take his style to the next level. We had to hone in on all the details.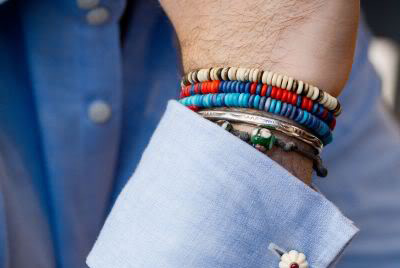 His outfits were great, but with each outfit, one or two tweaks was all it took to reach another level. For example, one of his favorite outfits was a purple polo shirt, a tailored khaki blazer, a pair of tweed shorts, and boat shoes. He looked great, but to make his outfit even better (following his sense of style), I told him to push up his blazer sleeves, add a clean white pocket square, and a braided rope belt that he had inside his closet. It was hilarious watching his eyes get wider as he looked in the mirror, it was like he had an epiphany. He loved it.
We then went to a nearby store and found a pair of brown suede loafers that he loved, and added it to the rest of his outfit. I told him to wear them without socks for a cool laid-back touch and it all came together into one killer outfit.
We went back into his closet and tweaked every single one of his favorite outfits, minding the details and going over how he can take each look to a whole new level of expression – all in ways that he loved. Sometimes it was just adding a tie clip or unique cuff links, other times it was bigger but still subtle things like pairing the right fabrics together, teaching him what colors worked better together, adding or removing a layer, using a special tie or scarf knot, and so on.
It's hard for me to guide you on how you can mind the details of your own unique image unless I work with you 1-on-1. However, here's a very useful exercise that I did with my client during our time together that you can do as well to train your eye for details and take your look to the next level like my client.
Action Step: Detail Spotting Blitz
Using the fashion purchased in the earlier exercise, go through and circle with a sharpie all the details that accentuate an outfit. As an exercise, I usually rip out all the ads and then just "blitz" through the pile with my clients, circling every detail that stands out. I also do this at home with my own magazines.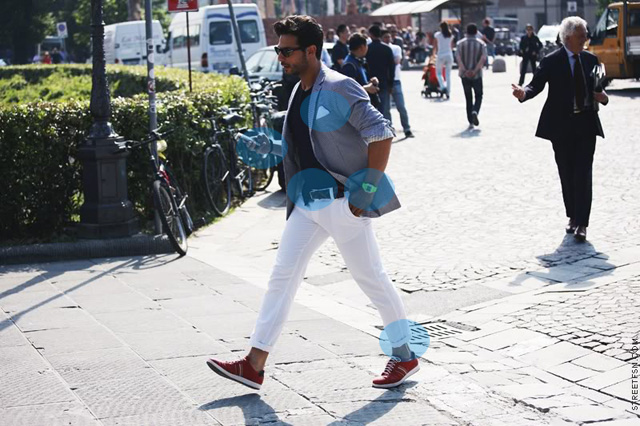 Try to not only spot the clothing and accessories (i.e. scarf, tie clip, pocket square) but how certain pieces are being worn (i.e. ways sleeves are rolled, going sockless, tucked in/tuckedout, color pairing).
Do this for at least 10 images.
Doing this will develop your perception for details in outfits, giving you a better eye when developing your own outfits. You'll get quicker with each ad, and you'll be a pro at spotting stylish details in no time.
What you'll then start noticing is that when you start dressing yourself in the morning, you'll have a memory bank full of these details that you can access and incorporate into your look.
Do this every time you read a fashion magazine, enjoy it and treat it like a game. Have fun with it.
Trust me, if you make this a habit, and implement these details in your own way, it won't be long until you become a master of your own style.
Try it today.
Want professional one-on-one styling of all the details?
Consider getting a free initial consultation with us at kinoimageconsulting.com. Our services are designed to help you quickly make those razor sharp tweaks that most guys miss and take those average outfits to total head-turners.