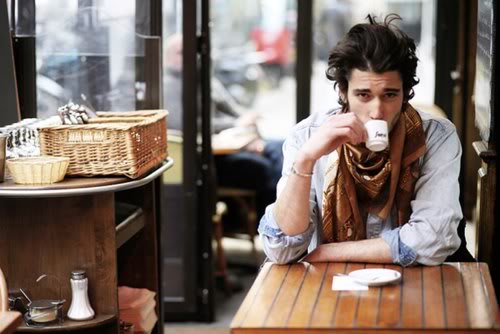 Science of Style: Stage 3 – Part 1: Building Proficiency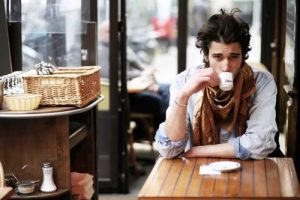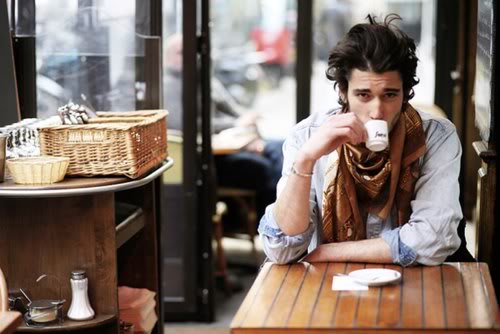 Welcome back to the Science of Style series!
If you're reading this, I hope you've read and completed all the action steps in Stage 2 – Modeling. If you haven't done so yet, it'll benefit you tremendously and you'll see exactly why each of the action steps are so helpful towards your best style.
If you've been trying on some new looks from the modeling stage, you should be getting some positive feedback from your friends, but we're not finished yet.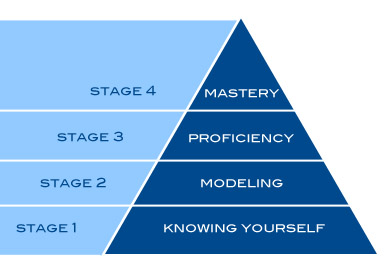 This post is going to focus on Stage 3 of the 4 stages model towards style mastery.
Stage 3 of mastering your own style is focused on getting you proficient in the art of phenomenal style. You're going to implement timeless principles that will help you look your personal best. Once the fundamentals are down, we'll also get into how you can add special touches that will really make a statement.
[This is article is Part 1 within Stage 3]
After some feedback from others, I've broken down this series into smaller parts for easier reading. It also gives you time to do the steps and gain real understanding rather than just reading long articles and feeling overwhelmed. 
If you're serious about growth, taking this information and putting it into action is very important. This is my purpose and motivation in writing this series – to really deliver the most effective guide I can give you towards creating your best look.

Alright, with that, let's get to it.
Learning the Fundamentals
1.  Fit
"It's better to look like you're wearing something that fits than like you're wearing a trend." – Sean Combs
This is the fundamental of fundamentals. If you forget everything and just fix this one aspect of your style, your image will take on a dramatic improvement.

Too many guys wear clothing that isn't the right fit for them. Without a good fit, it doesn't matter what you're wearing.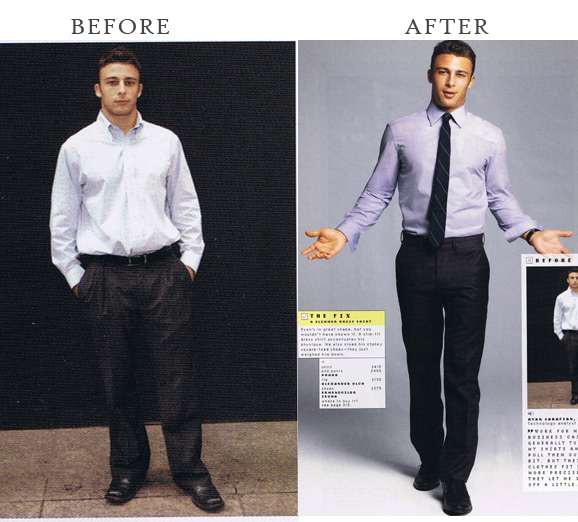 (Photo credit: GQ)
When I go wardrobe shopping with my clients, the first thing I teach them is how to shop for their body type. My clients quickly learn that I am ruthless about fit, an "okay" fit is unacceptable – it has to be perfect or we don't buy it.
I'm understanding of guys who wear ill-fitting clothes though, because sometimes it just wasn't a choice. Most men grow up getting help from women who know nothing about men's clothing sizes. Who can blame them? It's like having a man find a great dress for his girlfriend – nine times out of ten the dress isn't going to fit right.
It could also be that you just haven't taken the time to adjust your wardrobe to bodily changes. Sometimes you don't notice that you've gained weight until a button goes flying into the trees, or that you've lost weight until your pants slip off even with the belt still buckled.
Whatever your reason, it's not going to be because you're ignorant or lazy. There's no place for that here.
If you're infected with what we call "Bad Fit Disease" (BFD), get yourself treated and tested with these action steps.
Action Step #1: Get Your Measurements
Do you know your measurements?
Knowing your true measurements by heart will ensure you get the perfect fit, every single time.
If you think you know your measurements but haven't measured yourself in awhile, take a minute to get measured just in case you've grown or shrunk.
If you have measuring tape at home, you can ask someone to measure you, or it may be easier and more effective for you to go to your nearest dry cleaners or tailor and ask them to measure you.
Measure your neck, chest, waist (one inch below navel) and inseam (inner leg length – from your crotch to your feet). Write these measurements down. 
These are the basic measurements you must know so you can shop more effectively for yourself.
You'll need to know your neck size for dress shirts, chest size for blazers, and the waist and inseam is the measurement you'll look for when shopping for pants, for example:
30/32 = 30 inch waist, 32 inseam
Kinowear tip:
If you have your measurements, and want to go the extra mile, choose a staple item such as jeans or a blazer and test out your best fit.
For example, since most guys love to wear jeans, my suggestion is to go to a designer store that specializes in jeans and ask them to help you find the most flattering fit for your body type. You don't have to buy anything, but at the least, you should leave knowing what fits you best.
If you go to a high-end jean store like Diesel, you should ask one of the store clerks to suggest some pairs for your waist size. Also, ask them what type of jeans are most flattering for someone with your legs (stocky, slim) and height (tall, short). He'll probably respond with the exact style of jeans including whether it's boot cut, relaxed, straight, low-rise, etc.
Once you get it, try it on, and then get the feedback of the store clerk if they're around. Do this at a few stores and get the style and measurements of the jean that is most flattering on you. The reason I say high-end designer store is because the store clerks at a Gap will probably be a lot less trained when it comes to this kind of stuff (and rightly so, they're selling $30-40 jeans instead of $200-300 jeans at Diesel).
But before you do this, make sure you know your measurements!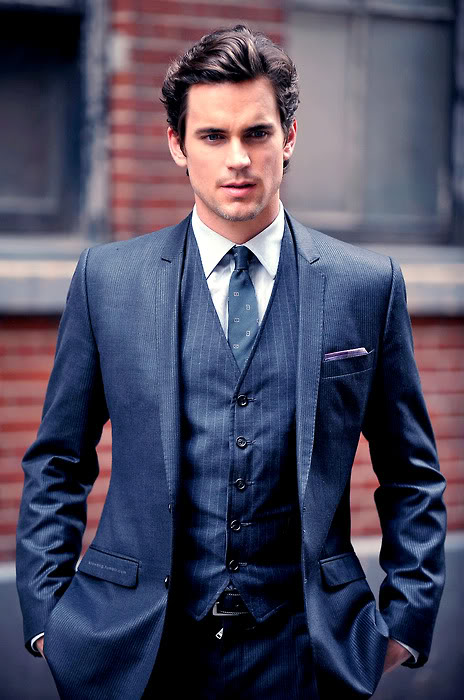 Fit Checklist
Here's a short "fit checklist" for you, it will be very helpful to keep in mind when shopping for yourself. It's not a comprehensive list, but it's the essentials you need to know. I suggest printing it out and locking this into your memory for life-time use!
Key Fit Points
• Clothes should neither be too tight nor too loose – try to have it close to skimming your body.
• For jackets and shirts, the shoulder seam should line up at your natural shoulder line – right above the armpit. Too much sloping means you should try a smaller size.
• Raise your arms to your sides, there shouldn't be too much extra fabric under your armpit.
Shirts
• For dress shirts, make sure you buy the right neck size. When the top button is closed, you should only be able to fit two fingers between the collar and your neck.
If you can fit three fingers, the shirt may be too big for you. If you can only fit one finger, then the shirt may be uncomfortable, especially if the fabric is going to shrink after washing and drying.
• Whether it's a polo or a t-shirt, always follow the general fit points above. A shirt should skim your body, and the shoulder seam should match your natural shoulder line. If it fits your shoulders but it's still baggy around the waist, you can get it taken in by a tailor.
• Dress shirts that fall past your buttocks are meant to be tucked in!
Note: The reason why dress shirts are made long is because they are meant to be tucked in. This is so that when you are sitting down you sit on top of your shirt and it prevents your shirt from rising out of your pants. If you like to wear your shirts out of your pants, try to find one that is already cut shorter or get them altered by a tailor.
Blazers
• To judge a great suit jacket (or blazer) fit, the jacket lapels should lie flat against the entire circumference of your shirt collar.
• No more than half an inch of your shirt collar should be visible above the back of your jacket collar.
• The length of a suit jacket or blazer should be just long enough to cover your buttocks, but still afford your legs maximum length.
• Check the length of your sleeves and make sure they touch the line right under your palm where your wrist meets your hand (get them tailored if it's too long).
Coats/Casual Jackets
The fit of a coat or a casual jacket depends on what you're going to wear underneath most of the time. If you are buying an overcoat that you'll wear over a suit, you may want to go a size up from your usual size. Also, keep in mind that if it's a fall/winter jacket, you may want a little extra room for a thick sweater.
Still, jackets and coats should fit your shoulders well with correct arm-length, as well as being the best proportion for your height.
Shoes
• It's recommended that you shop for shoes towards the end of the day, your feet swell up a little if you walk a lot
• Wear the socks you'll wear with the shoes when shoe shopping (e.g. don't wear thick athletic socks when shopping for dress shoes)
• Stick one index finger into the back of the shoe behind your heel to ensure you have some room for comfort, while making sure they are not too big – you shouldn't be able to fit more than that
• Always try on both shoes and walk around to determine comfort level

Pants
• To test the right fit, you shouldn't be able to fit more than two fingers between the side of your hip and the waistline of the pants.
• Make sure the inner seam of the pants is close to your natural inseam (there shouldn't be too much room under the crotch – but obviously enough room for comfort).
• Make sure they aren't too baggy on the thighs, sticking out to the sides when standing straight.
• Make sure they hug your buttocks and fit correctly – avoid a "diaper butt."
• Get them hemmed if they are too long, you should only have 1-2 creases at the bottom. You can also roll them up for a hip look.
• Remember, chinos and dress pants will sit on your natural waist an inch below your navel, whereas jeans will usually sit on your hips.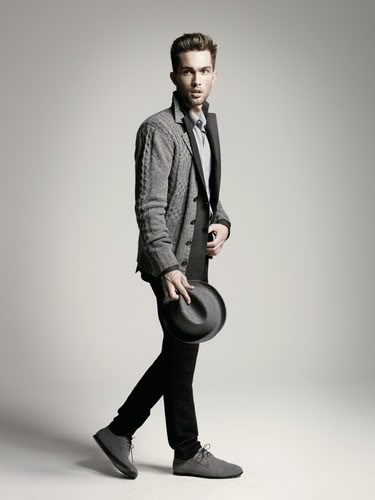 Action Step #2: Check Your Current Wardrobe

Go through your current wardrobe, and check all your shirts, jackets, and pants for optimal fit.
Make a decision with each item to donate, sell, toss, or get tailored.
In order to upgrade your style, you have to clear your current wardrobe of anything less than great. Now that you know the importance of fit, cut your losses and mistakes and move forward with a new standard. A great place to start for overhauling your wardrobe with the latest in menswear is my-wardrobe.com.
When you have no mediocre pieces in your closet, it'll be hard to look mediocre.
Once you've done this, you'll be a huge step towards looking your best all the time.