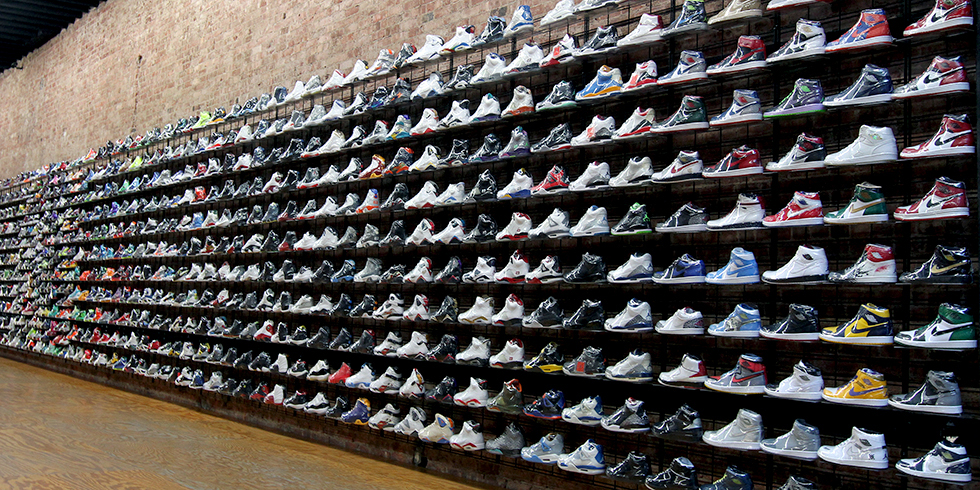 Mens Shoes: What's Hot And What's Not?
The Cutthroat Business of Mens Shoes
Ah, we find ourselves back at the topic of mens shoes. And why shouldn't we? The importance of men's footwear should never be passed over as an afterthought, as mentioned in our previous article. Thus, we have made this article to showcase the uniqueness of footwear in this article. The versatility of shoes allows designers to mould their visions onto the canvas of the footwear, forming beautiful pieces that can provide the comfort of clouds, or brave the elements, and even withstand the test of time. We have listed four of the most awesome mens shoes on the market and if you're lucky enough, you've hopefully had the pleasure of trying the footwear from one of these extraordinary brands.
Functionality: Cole Haan
At the intersection of fashion and functionality, you will find the shoes of Cole Haan. Founded in Chicago, Illinois in 1928, they are well known for their rubber sole shoes that provide optimal comfort for everyday shoes. The collection spans from boots to sneakers, though the Oxfords and Wingtips are the most popular because the comfort of the rubber sole is superior to the traditional leather or wooden soles of dress shoes.
They are a fantastic option as shoes for work, though the acceptable cut off for these should be smart casual: Sports coat with jeans and a pair of rubber-soled wingtips. The fashion aspect is still prevalent in Cole Haan shoes but the reason they are featured here is because of the comfort they provide in a category of shoe that is not particularly known for a plush ride. Because of this, we no longer need to have a pair of commute sneakers and change into our dress shoes at work because they have birthed a lovechild that is Cole Haan. At a seductively reasonable price, try them just once and you'll understand why they are considered one of the most comfortable mens shoes on the market.
Craftsmanship: Red Wing
If you ever happen to cross by Minnesota, we hope you don't mistake it for the planet Hoth because the weather is just that cold. Luckily, a gem was birthed in this forsaken ice bucket that is the backbone of American-Made quality goods: Red Wing Boots. Founded in 1905 in Red Wing, Minnesota (go figure), these boots are the reference point of fine American craftsmanship. Proof? This prestigious company was selected to outfit American soldiers for both world wars. Yes, these boots were literally made for war. Hence, their durability is unmatched, and the normal lifespan of one pair of boots is 10 years through constant, regular wear. Yep. Ten. So if you were to buy a pair of Red Wings in Grade 6, you could wear them all the way till your college graduation. That is the level of excellence that this company brings to the table. If you want a quality touch in your footwear, Red Wing is right up there with the best of them in mens shoes.
Waterproof: Swims
We are all tired…no, frustrated about dealing with the ugliness of rain boots, yet they are necessary for those rainy days. Ladies have their staple Hunter boots for the rainy season, so men should have their go-to rainwear as well, yes? Introducing SWIMS, a Norwegian brand founded in 2006 that wanted to reintroduce galoshes (waterproof shoe covers) to the fashion world as a functional option. SWIMS blessed the world with galoshes in every color in the spectrum and it was love at first sight. The business boomed and SWIMS eventually began producing stylish, waterproof mens shoes as well: Loafers, boots, sneakers, and even lace up dress shoes.
The shoes are crafted primarily out of a synthetic polyester that as well as a waterproof mesh that connects all the pieces together. A perforated insole is used in case there is a torrential downpour that soaks through your socks down to your feet. Now you won't need to swap rain boots for dress shoes at work because you have both in one pretty, water repellent package. Let's go swimming.
Innovation: Nike
Oh Nike, what would we be without you? The American apparel giants are at the top of the shoe game with no one even close to them. In their brief history, Nike has become a footwear juggernaut to the point that they own 48% of the USA's shoe market share. That means practically one in two people in the States are wearing Nikes. Their secret? Innovation. As the first to create waffle print sneakers for superior traction, they paved the way for the future of this illustrious company. How serious are they about crafting cutting edge kicks? How about hiring over 650 designers to fuse the future into their footwear?
Exercising in the heat? Nike's Flyknit technology enhances ventilation and provides breathability for your feet as the upper of the shoe is composed of a knit fabric. Bet your granny can't do that. Trudging through the cold? Nike Shield is a combination of water-repelling and fleece lining technology to keep your feet warm and cozy while the rest of your body freezes. Oh, and self-tying sneakers? Check. The future is here with the Nike Mags and HyperAdapt 1.0., which both have a self-tying lace system that light up when fully charged. If you want some cutting edge hardware, you come to The Swoosh.
The Market Never Closes
Now now, don't go out stealing your mom's change and splashing it on these shoes. Do your homework first, because the men's shoe market never closes. Cutting edge is just tomorrow. Let us know what your favorite shoes are in the comments below!