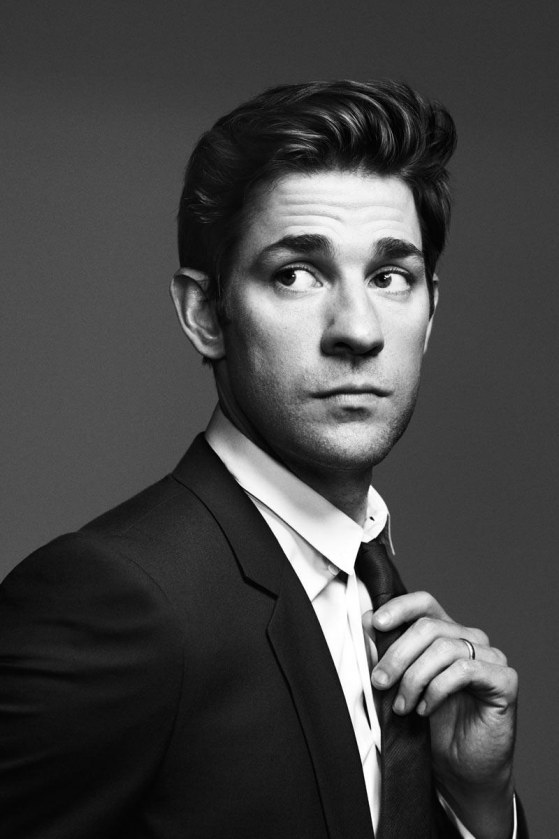 How To Buy A Quality Tie
Whether you are taking the "rite of passage" from post-college into adulthood and flinch about going through the process of buying a tie for the very first time, or you are a seasoned veteran with years of strutting through life with tailored suits and chic ties, knowing how to buy a quality tie is an essential skill. This critical knowledge will help you discern quality craftsman ship from sub-par creations, and will help you choose ties that will not only last you a lifetime but will leave you looking elegant and classy for years to come.
After all, what is a suit without a tie?  While many a modern day gentleman opts for a tie-less suit with just a shirt and a pocket square for adornment, nothing speaks to dapper sensibilities more than a well-tailored suit that has been color and pattern coordinated with a high quality tie.
Before assessing the quality of a tie, it is critical that we get the width and length of our ties right. After all, who is going to admire the quality of your neckwear if it looks completely ill fitted and out of place. With that said, we are going to cover length, width and tie construction (in great detail) below:
Width
 Bigger men typically look best with regular width ties (3 ¼ to 3 ¾ inches) while shorter and /or thinner men can add flair to their ensemble with a skinny tie (2 to 2 ¾ inches). Of course, skinnier men can choose ties on the narrow end of regular width (around 3 ¼ inches) if they want to maintain that air of formality while at a business meeting or presentation!
Current trends are generally at around  3 ¼ to 3 ½ inches, but I do find 3 ¼ inches to be the sweet spot for most men, as it provides enough fabric to adorn your torso, without creating a huge swath of fabric that is covering your body. This dimension basically provides for a streamlined accessory that creates the perfect silhouette for your tie when viewed from afar.
Of equal importance is the width of your suit jacket lapels. As a general rule of thumb, your tie width should be proportional to jacket lapel widths. If thinner lapels are the trend du jour and that is what you are sporting, then 3 ¼ inches for a regular width tie or 2 ½ inches for a skinny tie would look best. If on the other hand, wider lapels are the latest fad and you have been opting for those, ties closer to 3 ½ inches and skinny ties around 2 ¾ inches may look best.
Note that skinny ties will look best with a single breasted European Cut Suit. Imagine having a less tapered suit with wide lapels and a skinny tie!  Keep proportions in check and we can move on to the next requirement:
Length
While necktie lengths vary from manufacturer to manufacturer, most regular tie lengths (for men up to 6'1 generally) are around 57"-58", while longer length ties range from 62" to 64". Shorter tie lengths are generally for men who are far below average in height, in which case you would purchase a tie that is less than 57". Generally, tying a Half or Full Windsor knot (knots that use up more fabric than a four in hand) should suffice with a regular length tie as it will allow the tie length to sit at your belt buckle (more below).
The tip of your necktie should reach your belt buckle or fall just below it. It is advisable for taller men to buy extra long ties, especially if they like to wear a Half or full Windsor knot, as this typically uses up more tie fabric and will leave your tie hanging above the waistline, which is not the look you want to be going for!
Construction
Finally!  Now that we have firmly established what tie widths and lengths work for different people, let's get to the actual construction. When evaluating the quality of a tie that you want to purchase, one should look at the fabric, shell (body of the tie), interlining (lining inside of the tie that gives it shape), the stitching, tipping (bottom of the reverse end of the tie) and the cut of the pattern.
Fabric
While modern day neckties are available in a plethora of fabrics that include cotton, linen, wool and cashmere, silk is the choice of fabric for luxury neckwear manufacturers for a variety of reasons:
Silk is one of the most durable fabrics out there. Despite silk being soft, its tensile strength is very high. Its elasticity contributes significantly towards its tensile strength.
Silk Fabrics retain their shape and have moderate resistance to wrinkling
Silk drapes well and hence looks elegant on the wearer's torso
Of particular importance is the texture of the silk. Rough silk that catches your hand as you slide over is an indication of a cheaper built product. Higher quality silk will slide through your hands with ease and will feel seamless in your hands. As mentioned above, a tie made from higher quality material such as a fine silk, will give you a superior knot, better dimple, and more elegant drape.
Shell
Higher quality neckties are typically made from three pieces, a large end (blade), a skinnier end (tail) and a neck piece (gusset), which joins the two. This third panel of the tie helps to hang the tie more smoothly.
Additionally, the edges of a high-quality tie should be rolled and not folded. Higher quality neckwear is rolled and pressed with significant care to ensure fullness at its edges.
Interlining
Luxurious ties will always have a body and fullness to them which helps them to retain their shape. Interlining refers to the material inside the body of the tie. The interlining helps the tie keep its shape, drape on the wearer, and shake out the wrinkles after it has been worn. A high-quality tie is typically lined with a wool layer, versus synthetic polyester interlining that lower quality manufacturers typically use. Wool has more memory than synthetic materials such as polyester and so it can help the tie recover to its original shape. A tie with a polyester interlining will feel stiffer to tie and will not drape as naturally as a wool lined silk tie.
Slip Stitch
Quality manufacturers will use a hand sewn slip stitch, which is the thread running down the tie vertically on the underside of the fabric. The slip stitch affords the tie flexibility while tying and untying your knots. Ties are typically held tight, contorted around etc.. and hence need the slip stitch to maintain their shape when being worn, tied and untied numerous times throughout the course of a year. Compared to lower end ties where the slip stitch is sewn by an LIBA machine, a hand sewn slip stitch ensures that your tie can move on its own thread and won't tear apart when being worn tightly around your neck.
Bar Tack Stitch
Most quality neckties have a stitch joining the two sides on the back of the wide end, at the top of the tipping where the two sides overlap to form an inverted 'V'. Additionally, a bar tack stitch is found towards the end of the skinny end of the tie as well. The bar tack stitch provides two critical elements towards improving necktie construction:
It provides a reinforced layer of stitching on top of the slip stitch. Stronger quality ties will use a higher ply count thread (ply refers to how many threads are twisted to created one thread) for the bar tack stitch, giving a tie complete reinforcement.
A bar tack stitch helps a tie to retain its shape and hence improves durability.
Just as with any other piece of clothing, the quality of stitching with ties (slip stitch and bar tack) are of paramount importance. Arguably even more important for a necktie, high quality stitching will allow a tie to retain its shape and maintain durability after years of being contorted and twisted in different directions to tie various shapes and sizes of tie knots.
Keeper
The keeper is the loop behind the wide end that the narrow end of the tie is slipped through to keep it in place. The Keeper may be self-fabric or a label (or in the case of ties at The Dark Knot, both!). It is best to look for substantial stitching with the keeper to ensure durability. Sub-par ties will often have keepers or label loops not stitched on properly and become subject to wear and tear, eventually falling off.
Tipping
While many tie manufacturers often make the claim that their ties are 100% silk made, this is often not the case. While the shell of the tie will be made from silk, the tipping (bottom of the reverse end of the tie) is often made from polyester. Quality tie makers will use silk. While this generally cannot be cosmetically seen unless someone lifts your tie, it is this attention to detail that is a hallmark of a quality necktie.
Additionally, look for additional detailing on the tipping. Embroidered or stitched on logos signify an additional attention to detail and care that has been taken in the crafting of the necktie.
Pattern Cut
While we have saved this for last, the cut of the pattern is of critical importance. Without an appropriate cut of the tie fabric, the rest of the details mentioned above become irrelevant. A high-quality tie is cut on the bias, meaning that the fabric of the tie has been cut at a 45-degree angle. The reason this is considered a hallmark of a quality tie is that it is imperative to maintain tie shape and it costs the manufacturer more, as cutting on the bias results in more fabric wastage. This angled cut allows the tie to assume its original shape after knotting. Additionally, a bias cut allows a finished tie to lie flat and resist.
Given the above information regarding different components  of a quality necktie, there are four simple tests that you can run to ensure the quality of the ties  you are buying!
Run the tie through you hands. A silk tie constructed of high-quality silk will roll through your hands seamless without being caught on your hands.
Try the tie on! Wear the tie with your preferred knots, and ensure that the width and length proportions are relevant to your body type.
In order to test both the quality of the tie and the stitching, do the following: Lay the tie on a flat surface, place one palm on the widest part of the tie, and your other palm roughly where the knot will be tied, and move your palms apart. The tie should stretch slightly and revert to its original shape when you let go.
In order to assess if a tie has been cut on the bias, hold the tie up by its small end, or hang it over your arm. If the tie twists, it wasn't cut on the bias.
Additional Considerations
Most ties in the marketplace are offered in three folds. Some ties are offered in as many as six to seven folds. However, contrary to popular belief, higher fold count doesn't necessarily imply a higher quality tie. Seven-fold ties are generally unlined ties, due to the sheer volume of silk being used to make the tie.
However, the lack of interlining often results in these ties losing their shape and being less resistant to wrinkles, than a silk tie that has been interlined with wool. If you are looking for a seven fold tie for its exclusivity factor, beware of retail outfits that are offering lined six-fold ties as seven-fold ties.
So there you have it!  A detailed insight into what to look for in a quality necktie. Owning several high-quality ties should be a given in any dapper gentleman's wardrobe, and finding them should be considerably easier with this new-found information!
About DarkKnot: Rishi Chullani is a former banker turned style enthusiast and entrepreneur.  He runs a men's necktie line The Dark Knot, along with a men's formalwear style blog on the same portal.  The Dark Knot offers 120 tie designs across both woven and printed silk over a range of designs.  Each tie comes presented in an elegant black gift box with a card with recommendations for matching suits and shirts. The Dark Knot is offering a 15% site-wide discount for all Kinowear readers, using the following discount code at checkout: KINO15