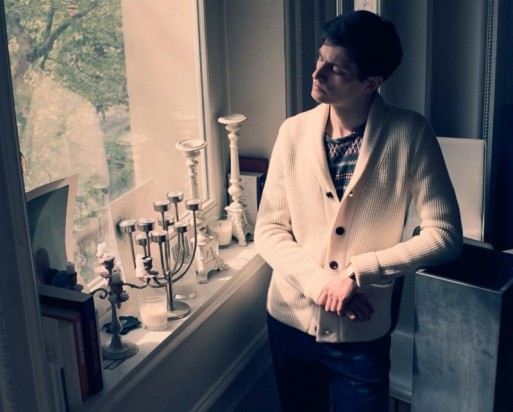 How to develop your style – part 2/3 : refining your taste
You now know that developing your style is a journey that can't be improvised. You can't let yourself set off on a whim without having any idea, for example, of where you're going to shop and how much you're going to spend.
More importantly, before you embark on this quest, you need to forge yourself what will become one of your most indispensable tools: good taste.
—> If you haven't read the frist part of the style trilogy it's here: Men's fashion, how to find your style (1/3)
Having good taste means being able to pick out clothes that are necessary and the best ones; being able to fully appreciate an attractive piece of clothing, and, above all, not getting dressed in whatever, however. In this post, we're going to look at how to train your eye when it comes to men's fashion.
All things come to…
The first thing you should know is that refining your taste takes time, a lot of time. You need to be patient and go forward in a progressive manner. Don't skip any steps, and don't hope to have an infallible eye after a couple of months. It's going to take you at least a good year of diligent effort.
Setting out to refine your taste means making an investment – you won't see results straight away. But, just so we're clear: it's an investment that you should enjoy making. If covering miles of ground in search of clothes is going to be a chore for you, or if you hate staying too long in one store because it's packed, you're not going to get anywhere. Training your eye should be fun, interesting, and definitely not torturous. If you're not going to enjoy it, you might as well click away from this post now.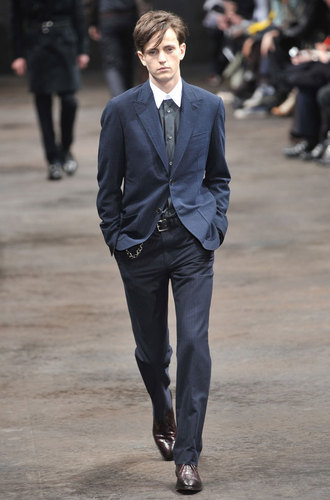 Having experience (even basic) of attractive clothes
Right. Let us begin by laying forth our first postulate: if, for the majority of you, recognizing a high-quality material is different, that's essentially because you've never seen/touched high-end pieces of clothing. Your points of comparison are therefore ultra limited.
The first piece of advice that I'll give you is to get out of the house and go in search of small, exclusive outlets. Avoid H&M, Gap, Abercrombie – you've been there already. Instead, look for tailors, shops distributing brands that you won't see elsewhere – it's here that you have the greatest chance of finding some gems (and getting a good deal).
Also take the opportunity to visit high-end boutiques so that you can touch the materials. If going into a Christian Dior store is too much for you, make do with the men's fashion department in Barney's or Bloomingdale's. Do this often, at least three times per month. When you spend your Saturday afternoon walking anxiously around your local shopping mall, hoping to see more, that's a (very) good sign…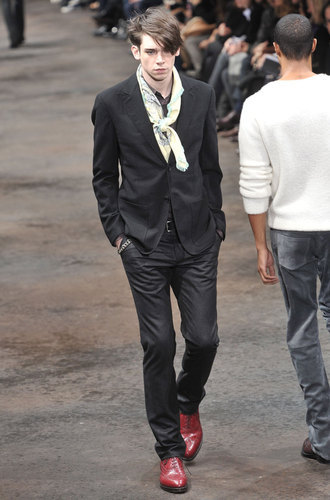 Developing your curiosity (won't kill the cat)
When you're not shopping, always be observing. Look at what exactly the well-dressed men around you are wearing. Look at well-dressed women too – if you don't already… 😉 This will give you good examples of how to put colors together and an appreciation of the richness of women's fashion. Look at silhouettes, materials, cuts, details, colors… Observe everything, all the time.
In three words: look, touch, compare. Watch fashion shows if you feel like it, but, at this stage, it's far from being an obligation, and it might actually confuse you, leading you to believe that fashion is all about weird and wacky clothing combinations.
After a few months on this regime, you might feel the urge to try on a few high-end pieces. Go ahead. But if an attractive item of clothing still intimidates you rather than being irresistibly attractive, you're not ready yet. That's okay – don't force yourself. Everything should flow naturally.
Consider supplementing your style diet with some reading. While flicking through page after page of fashion show photos might be quite frankly unhelpful, you'll find magazines like Esquire and GQ useful (more for the looks themselves than the style advice, oddly).
Nowadays, there also exists a wealth of information on the internet: Real Men Real Style, EffortlessGent, Image Granted, Put This On, The Style Blogger… Sites like these will help you acquire a whole new intuition (and a feeling of self-confidence when you come up against clothes that cost above the $150 mark). So, study hard.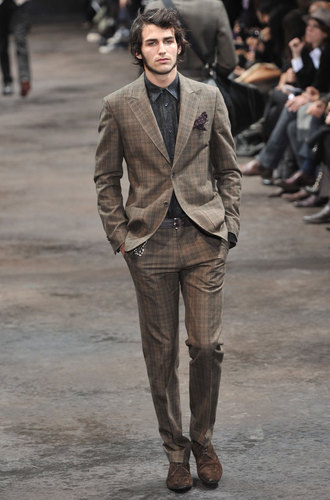 Beware of traps
On every voyage, there are potholes. Make sure you avoid these ones:
Being a beginner, you'll naturally tend towards viewing fashion as a black and white world. It's attractive or it's ugly. But try to accept the fact that you won't always be able to make a definite judgement. And the fact that you won't always have a clear opinion. Some clothes will do absolutely nothing for you; others will be as appealing as a box of Walmart's own donuts.
There are forums where people spend their lives talking to one another about clothes. Be aware of the insidious influencing that takes place when you consistently ask for other people's opinions. In real life, there's more than just raw jeans, shoes with pointed ends and fitted jackets – judge for yourself.
Let's be clear about this: having style yourself does not under any circumstances give you a right to judge those who don't give a damn about Ozwald Boateng's fluorescent linings. Just as there are clothes that are made without any consideration for their aesthetics, there are people who view these stitched-up pieces of fabric as purely functional objects. Accept it. This should not be a pretext for mockery or abuse.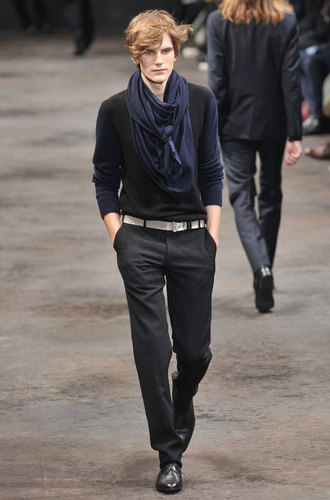 —> If you haven't read the frist part of the style trilogy it's here: Men's fashion, how to find your style (1/3)
Good luck on your journey to refined taste. The next part of this trilogy will concern your first purchases… If you have any questions please comment below 🙂
As usual, if you found this post usefull please share it with the buttons below (or a baby panda will die…)