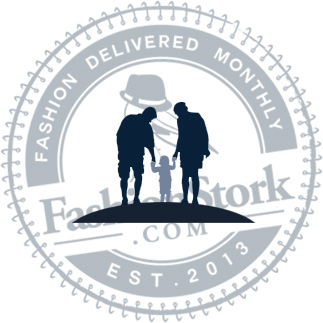 Fashion Stork Review
Fashion Stork is a company that sends you a box of clothes each month handpicked by their own stylists. In other words, they are a fashion club, similar to a wine/beer/cigar of the month club. They are great for guys who want to simply spend a fixed amount per month to get a new outfit that they can wear, mix & match with other outfits, and have something new every month.
Personally, I love this concept. It makes shopping very easy 🙂
But does Fashion Stork stack up? Let's see…
Creating Your Fashion Stork Account
When you first create your account, they give you a list of questions that you answer so your stylist knows what types of clothes to send you. Instead of putting up a million pictures, I thought it would be easier to show you this via video…
Here's What Fashion Stork Sent Based On My Profile…
As you can see in the video above, I told them exactly what I liked to wear, how often, what colors I liked and a bunch of other questions that would give them a little insight into what I was looking for.
Based on all that, here's what Fashion Stork sent.
Item #1: American Eagle Dark-Tinted Destroy Jeans
The first item were these American Eagle Dark-Tinted Destroy jeans. They fit great when I first got them, but did lose a few pounds so they're actually a bit loose right now. Which, of course, isn't their fault that I lost a few pounds 😉
They, of course, are not raw jeans or anywhere near the same quality.
But I'm not one for only having $100-$200+ jeans. It's a good thing to have some cheaper, more relaxed jeans in your wardrobe for your dressed down occasions… or just chilling around the house.
Item #2: Blue Gingham PD&C Casual Shirt
They also sent this blue gingham shirt from PD&C. Unfortunately I couldn't find any links to it online to give you a specific price range (see below), and never heard back from the person at Fashion Stork I was in touch touch, when I asked him.
It's a nice shirt. Nothing extraordinary, just a comfortable everyday shirt that you can throw on in a pitch to go pretty much anywhere non-dressy. I just hate when shirts come with buttons color-matched to the shirt.
Item #3: Red Camel Green Flip Flops
I was surprised by these. I wasn't expecting them to send flip flops, especially considering I marked "always" for the more dressy options, and considering I run a fashion website. Huge "FAIL" on this one, Fashion Stork. I haven't worn brightly colored flip flops since I was… well… born.
Here are a few more classy options for flip flops/sandals which would have looked much better.
And here is a quick picture showing an old pair of flip flops I have, to give you another option if you want to stick with flip flops. Say goodbye to these, as it's the last time they'll make a public appearance. I'll be throwing them out after publishing.
And here's another pic showing the difference looking down…
The cool thing is, I can just send them back 😉
Here's What It Looks Like Put Together
As you can see, it's a nice casual outfit. I've worn it (and mixed with other jeans/shirts) a few times if my wife and I were going to a local bar. There are a few we love that are the kind of place where it's easy to feel TOO dressed up.
This is a great outfit for that type of occasion.
Or if you're having a few friends over to hang out. My buddies and I do a "guy night" every week. We're all married, two of us with kids, so it's very needed 🙂
This is a great outfit for something like that, and any other occasion where you want to look presentable but not overdressed.
How The Value Stacks Up…
As of right now, Fashion Stork is a $65 per month program. So let's add these up and see what I think about the value. Keep in mind, these are current prices as of August 2014, so if you're reading these at a later date, they may be different.
Jeans: $29.99
Shirt: I couldn't find a direct link online to the exact shirt. However I did find similar shirts in the $19.99 – $29.99 range. Let's put it in the middle, at $25, which I feel is fair for the quality of the shirt.
Sandals: I couldn't find any direct links online to the exact flip flop, but I did see a few similar ones selling for the $5 range from Belk.
That brings the total to about $60.
Not bad considering you're paying $65 per month and don't need to leave your house and go shopping!
My view is this.
For $65 per month, I was not expecting to get a custom-fitted, high-quality dress shirt… or a perfectly fitting blazer and oxfords. What I did receive was on par with what I was expecting.
I feel like the service is great for someone on a small budget, or who doesn't have much time to do their own shopping.
Since you can't try on the clothes before buying, it's probably better for your more dressed down clothes. I like having a mix of higher-end, more expensive clothes for when I want to look sharp… along with more casual and relaxed outfits like this for just hanging around the house, going to friends, going to lower class bars and similar events.
I'm going to try it again one more month to see how it pans out.
If you're interested, you can go to the Fashion Stork website here.
What About You?
Have you ever tried them out? I'm going to be experimenting with a few of these fashion clubs to see which one I like best. There are different ones in different price ranges, so my suggestion is trying a few and seeing which one you like best.
Let us all know your favorite in the comments below!