Not long ago, I bought myself a pair of desert boots and I thought to myself 'jeez, in fact they're really bloody versatile these desert boots!' What brought me to this brilliant conclusion? Well that's what you're going to find out after this –inspired…- introduction.
When we think of desert boots (as you do) we tend to think of Clarks, or more specifically Nathan Clark, the grandson of one of the brothers behind the brand, who popularized the concept working with models found during WWII on the markets in Cairo: for the time they represented a great compromise between comfort and allure.
The most basic desert boot is made from suede in rather pale colors with a crepe sole (crepe as in the rubber, not as in the delicious French pancake)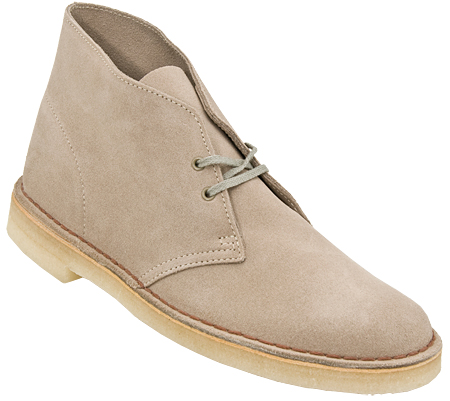 They quickly made their appearance in popular culture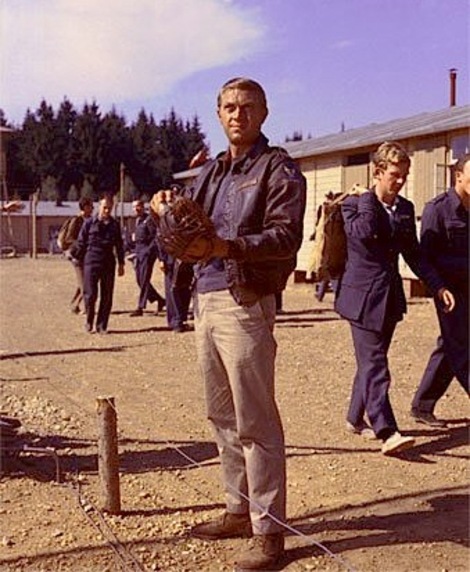 Steve McQueen in The Great Escape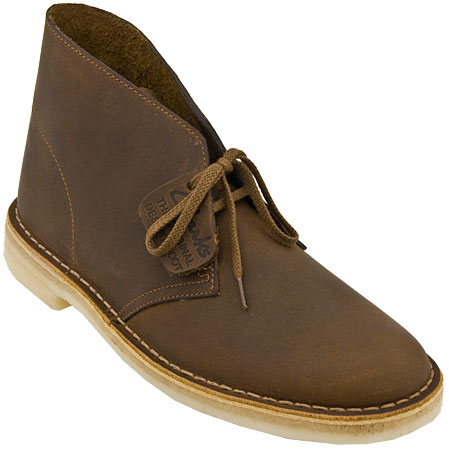 Another example of the texture being played with: the destroyed model. A widely-known concept, I personally think it's a shame to buy shoes with artificial wear when we can achieve an effect that's at least just as good simply by actually wearing a new pair: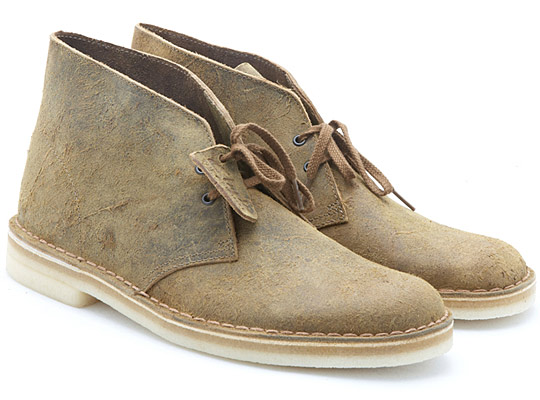 Playing with the for, a return to the boots' origins as combat boots: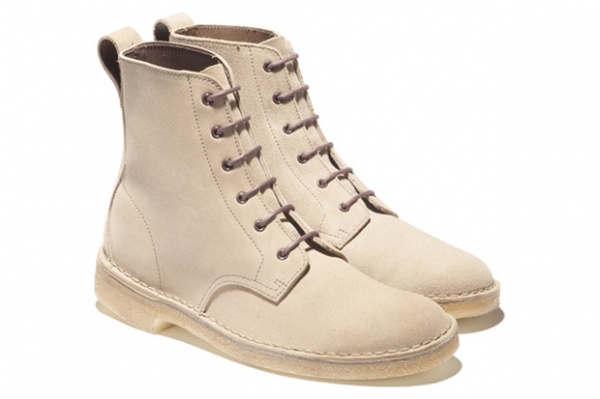 An unhappy marriage: hobo x by Clarks, studded Clarks with flashy laces, which makes them look far too 'precious'…like eating fries with caviar…VOM.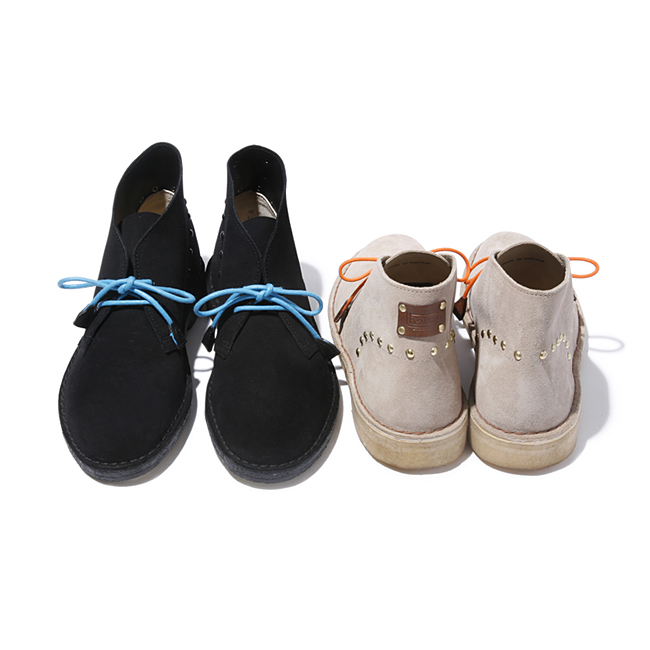 More pleasing inspiration: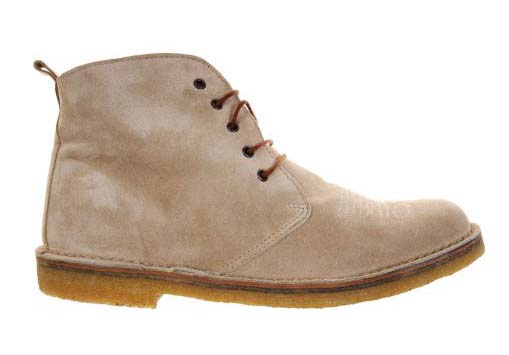 Adam Kimmel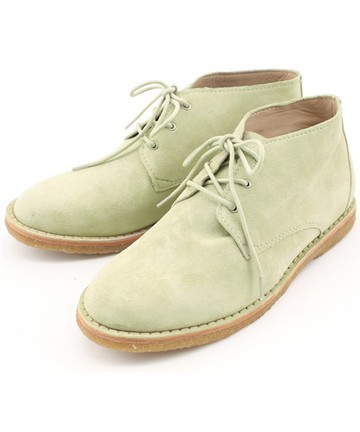 A.P.C
For a thicker sole, there's these desert boots by Red Wing: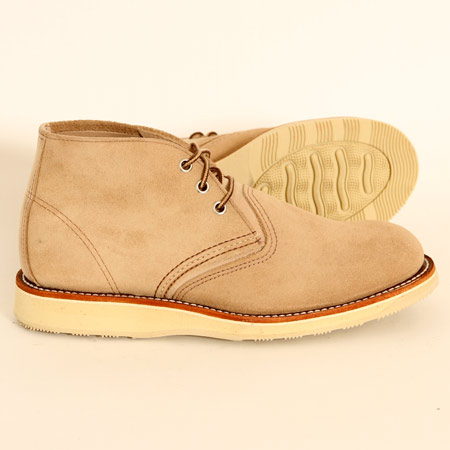 After this lovely but non-exhaustive list, it'd probably be a good idea to have a look at how they can be worn.
How to wear Desert Boots
Basic desert boots like those by Clarks have a thick sole and a rather round shape which naturally suggests a rough, manly work outfit like that of a lumberjack who kills bears with his bare hands.
We'll therefore be avoiding rock outfits with slim jeans etc.

….and also street wear styles…work wear rarely rhymes with West Coast…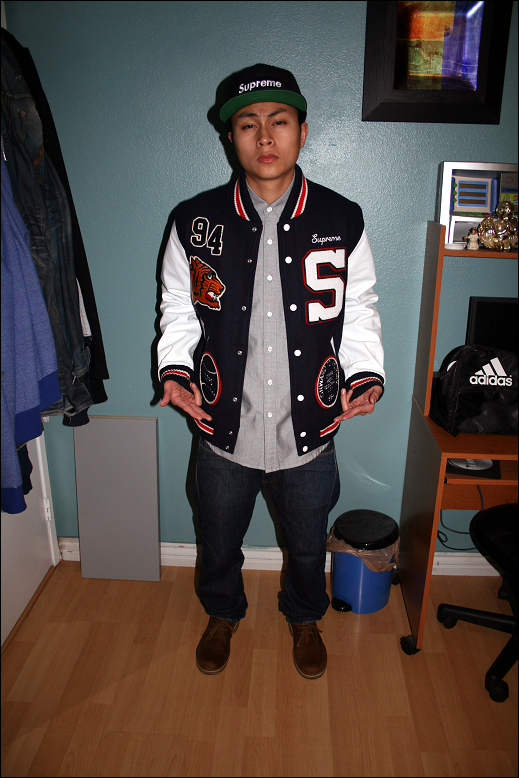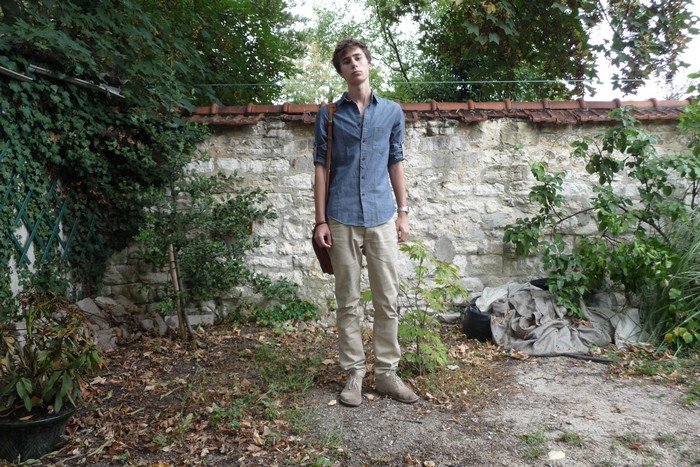 Avoid Hip-Hop or Rock style outfits. Nonetheless here is an excellent example of an casual outfit in a really subtle Scandinavian style
Desert Boots work with Work Wear
Basic work wear generally involves a checked shirt, a chambray shirt, brut jeans that are sometimes turned up too much…if you're going for a 'tough cookie' style, you'll need the jeans to go with it..and a lot of outfits of this style that you'll see use Iron Heart jeans which are as tough as a vest of armor…
Among the classical ingredients of work wear:Red Wing shoes, checked shirt, brut denim jacket and wooly hat. Work wear likes the wooly hat to such an extent that you'd be forgiven for thinking that Cousteau was well ahead of his time…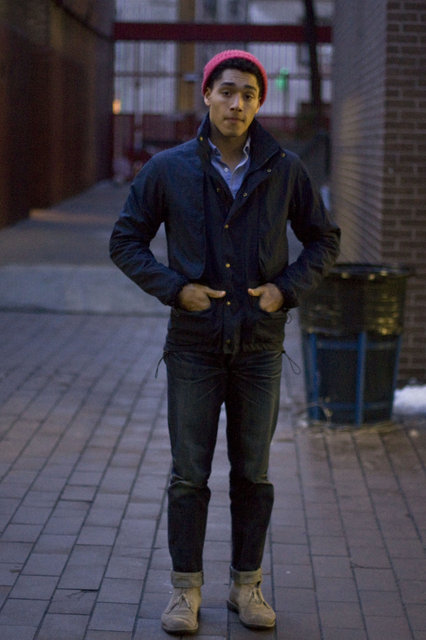 Big knit, big jeans, big turn-up, big wooly hat…he's got it all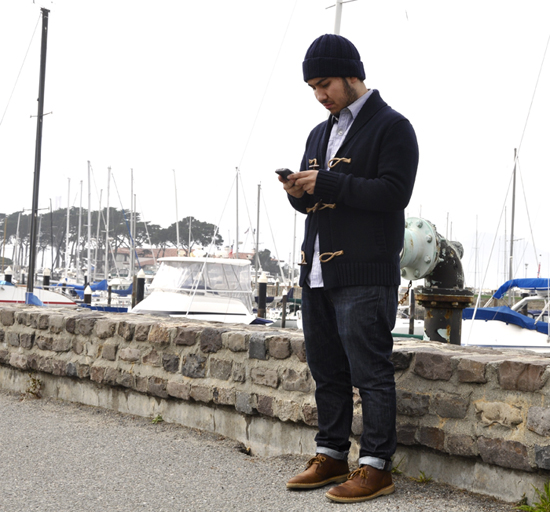 Into The Wild outfits, a bit dodgy when it comes to the proportions but bang on the money in spirit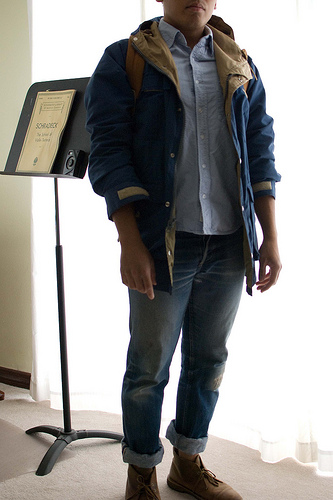 A style that's quite en vogue (as you can see by the number of photos on SuperFuture) that's at the end of the day fairly ironic in spirit: we're trying to look like lumberjacks, sometimes paying prices to the tune of $250 for Red Wing and $350 for a pair of jeans tough as armor and good old Woolrich Woolen Mill for the top half of the outfit.
To sum it up, outfits that cost around $850 that have been well thought-through to celebrate a return to our roots but that very few people would risk wearing in order to film their own episode of Man vs Wild…
In a next article we'll be having a look at how to wear desert boots for a more urban, smooth look.
What do you like in workwear the most ? The desert boots ? The hat ? Let us know in the comments 🙂