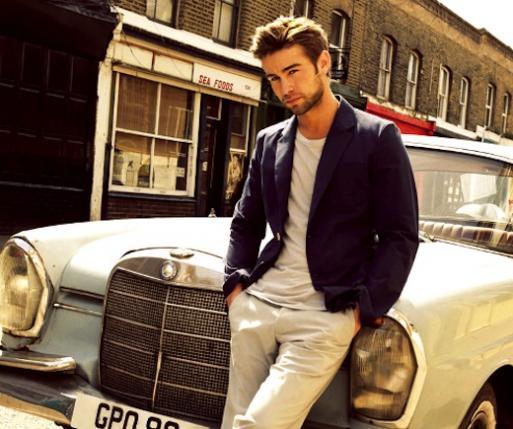 Criteria for Choosing Clothes You Must Master
We often talk of checking the quality of an item of clothing before buying it, and thinking about its quality/price ratio. Only, this criterion of 'quality' is a fairly grey area and there are several opposing conceptions of it. There are those for whom a quality item is:
Sturdy and functional
Nice and well-cut
In this article, we'll be taking a look at the relationship between these two criteria.
What happens when we dress according to functionality alone
Many readers discover Kinowear having spent several years of choosing clothes purely for their functionality. 'I dress to protect myself from the cold in winter and so that I'm not completely naked'. Following this criterion leads us to choose an item of clothing uniquely based on its technical characteristics:
Keeps you warm
Waterproof
Solid
Comfy
Lightweight
Indeed, this is the best way to think about clothes if you're planning a hike in Yosemite. But…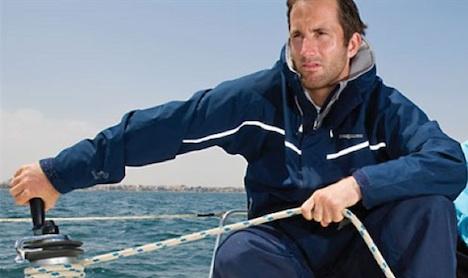 I'm nice and dry…fantastic!
A good product (if we follow these criteria) requires specific attention to be paid to the material and the finish. For example, an anti-perspiration T-shirt that doesn't irritate the skin and manages heat levels, has to be made from a technologically-complex material. In the same way, for a waterproof to be watertight, a lot of research and development work has to be done when it comes to the seams (for example, there are some seams out there for waterproofs that are thermo-stitched.) This kind of clothing can easily be found in sports stores and is usually good value. However, these clothes aren't usually much of an aesthetic success. And that's normal: this doesn't come into the list of the criteria expected by the clients and those wanted by the designers.
What happens when we dress according to the criterion of style
If we replace the criterion 'functionality' with 'style'… The well-cut shirt is coming to replace the one won on the Superbowl. The jacket and coat are coming to replace the soccer coach parker. We're leaving waterproof stitching behind in the name of a cut to take your breath away. Ok, so let's just say we'll put all of these functional criteria to one side for the moment in order to concentrate on the following aesthetic ones:
Brands who focus on these criteria alone succeed in producing inexpensive clothes in successful designs. This is true in the case of The Gap or H&M.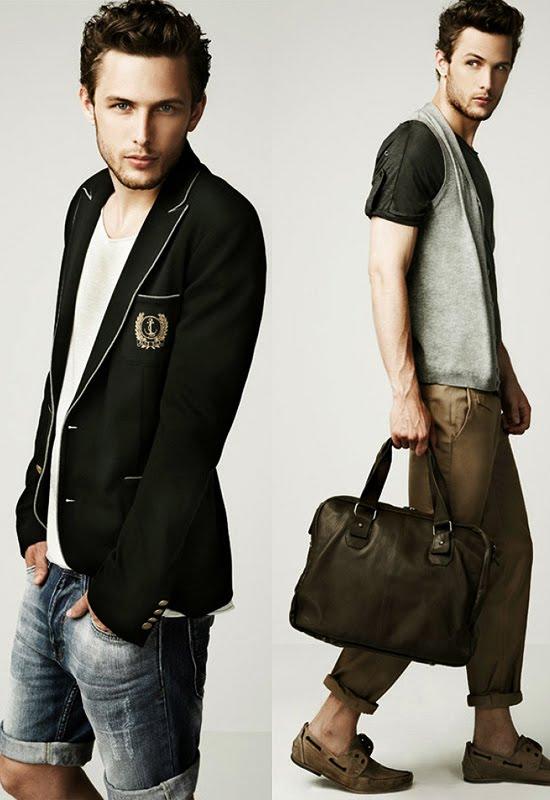 To be honest, this is nice – but are you sure it'll last the distance? In store I've got the impression that if I lift my arms, the jacket will tear,and there are threads sticking out on the trousers.
However, these clothes are usually of poor quality when it comes to the materials used, the finishes and their solidness. A 'stylish' coat bought for less than 70 dollars in ready-to-wear stores is likely not to keep you warm or protect you from the rain. And after one season of intensive wear it will have lost its shape and the pockets or the lining might well be ruined.
How about all at once? Solid and stylish? Aerated and well-cut?
If you want everything at once, you're gonna have to pay the price for it (in the name of a good cause, as you'll see) But first, I have to clear something up. If you're looking for something on the following list:
A pair of sneakers with a polished cap that resists the snow and that can be worn to climb Everest without an oxygen tank;
A pair of heat-regulating selvedge jeans that you can wear in summer and never get hot;
A reefer in waterproof cashmere that can be worn underwater and is lined with Gore-Tex;
A shirt that you can wear to play volleyball.
Stop right there! Stop looking – these things do not exist! However, if you can be a little less demanding, we can find quality items that contain elements of the two worlds. The item becomes both stylish AND functional. Here's a reminder of the criteria for different quality items of clothing:
Quality shirt : the fusible interlining in the collar is capable of standing up to several washes and staying smooth. Such an item will stay looking good for a long time unlike poor quality fusible interlining which will lead to little bubble appearing on the collar. A nice cotton is equally pleasant to wear and doesn't make you sweat.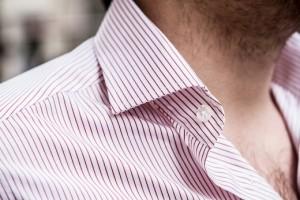 High-end sneakers : The gluing/stitching of the sole on high-end sneakers assures a robustness whatever the situation. Who has never been confronted with a pair of sneakers with a sole that's coming away after just a few weeks or that's made of cotton that, after only a small amount of wear, gives to leave a hole that your big toe can be seen through? An interior leather lining allows you to limit odors. A solid structure with a really robust heel makes the shoes more comfy. A padded sole assures long-term comfort by moulding itself around the shape of your foot.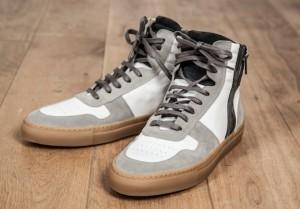 Selvedge jeans (whatever the brand): The material is much more robust than that found with a low-end pair of jeans. The advantages: a material that ages well, i.e after months of intensive wear your jeans are nicely faded and just as well-cut and robust as in the beginning. They're also a really solid item and you can do pretty much anything in them.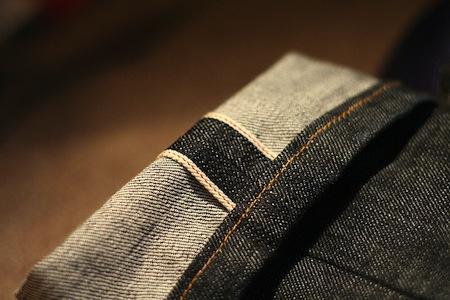 In order to get access to items of clothing that are well-cut, in nice materials and put together in a way that means they last, you simply have to go for higher-end stuff. Generally, items of quality start being on offer mid-range.
The mission is therefore far from being impossible, but it comes with a price tag. The good news is that the price is worth it. Buying better items that are, admittedly, more expensive, means that you're buying items that will last longer. In the end, it doesn't cost more and there's the bonus of style (of course, I'm not saying that the price tag is a guarantee of quality – do not put words into my mouth!) I invite you to read Fabrice's story published last week. He has progressed enormously and his clothing budget has not changed – he's just followed this logic. Click here to read the article.
But we're not done yet…
Finally, there are lots of other criteria that come into play at the moment you make your choice, such as the place and the conditions of fabrication. That's because below a certain price (like 25 dollars) it is very difficult to produce a shirt without cutting corners at some point along the way (society, producer, agent, and distributer). The losing party could be nature, or the worker whose roof is falling apart above his head. And I freely admit that as a consumer it really is difficult to keep such things in mind and differentiate between them, especially when it comes to ethical factors.
But what you need to keep in mind is that the only solution if you want to wear clothes that are aesthetic, functional, long-lasting and created with a certain level of ethical value, is to keep yourself informed, to compare brands, and to bear in mind that actions have consequences. So, the next time you buy clothes, don't hesitate to bring your buy into question according to the different criteria that we've just seen. And stand your ground when it comes to what really matters to you.
Do you feel you know what you're looking for when it comes to choosing clothes? Leave your handy hints and top tips in the comments below!