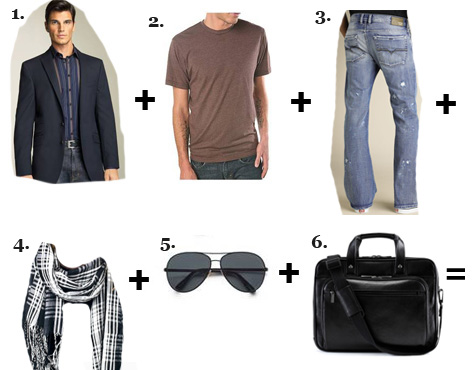 Weekly style inspiration posts!
A lot of guys loved the
last style inspiration article
, so we decided to do a continuing series of these.  Since one of the most effective ways to develop your style is to model the best, the Kinowear team will work to bring you some of the most stylish (and practical) looks from around the web (and the streets). We'll also take it a step further by breaking down the look and analyzing the message it conveys. This way, if you think it vibes with your personality, you can easily take it, revise it, and make it your own. Alright, let's get to it.
Look #1
This is a practical, yet head-turning look that you can easily put together to stand out in any casual setting: