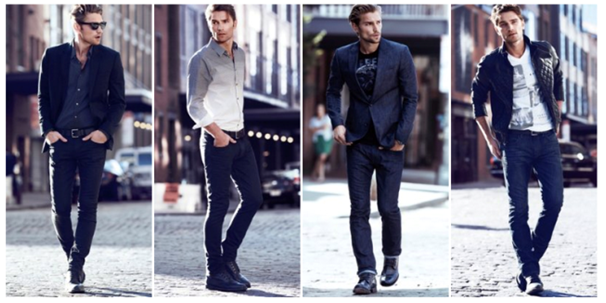 Buyers Guide: Find Affordable Men's Clothing
Most men fall into one of these three categories: hate to shop, don't have time to shop, and don't know how to find affordable men's clothing.
In fact, cost is the major concern for most. If you're a shopping-averse man, this is the ultimate buyer's guide to help you get stylish clothing at the right price.
Would you agree finding affordable men's clothing you can call stylish is surprisingly difficult?
If you are shopping for style you're likely to end up paying more than you originally intended to. Remember, cheaper prices do not guarantee the quality of the clothing. The problem with most brands and major retailers selling 'affordable' clothing is they usually only provide cookie-cutter styles. They are largely homogeneous and you end up looking like another face in the crowd. Which translate into a total waste of your time, energy and money.
But before getting started, it is important to understand one thing…
Buying affordable clothing doesn't mean you must to settle for cheaply made. Quality is one thing you should never compromise.
For example, how long do you think a $10 shirt from H&M is going to last you?
Its probably safe to say, less than you expect. When you take durability into account cheap clothing isn't really cheap at all. So what we mean by 'affordable' clothing, we mean purchasing smart. Here are some tips you can use to save money when upgrading your wardrobe:
Buy Quality
Well made clothing is made of high-end fabric and constructed with lots of care. Thereby, they last longer saving you money in the long run. Just about anything you find at Wal-Mart usually falls apart after about a dozen washes. Take one of those $10 souvenir T-shirts you find at the fair. Fits great right after you purchase it, but wash it once and a kid will have a hard time fitting in it. Where as a more-expensive $50 T-shirt won't change much at least for the next 6 months.
High-quality clothing can also survive some serious wear. By spending a little more upfront, you'll get way more for your dollar.
When you wind up settling for cheap clothes, you'll more than likely make an impulse buy. But if you focus on quality, you tend to think twice. You'll put more thought and consideration in choosing a piece, which (if you are following our advice) will match your style and persona.
Focus On What You Need
This is one of the most important factors if you're considering a wardrobe transition. Instead of buying on impulse, focus on the things you need.
For example, a basic wardrobe might consist of … a couple of dress shirts and a suit with a tailored cut, a trendy blazer, a few pairs of raw denim jeans and trousers, a couple different ties, and casual T-shirts will be enough to start with.
But instead of buying them all at once, shop for one item at a time and narrow your selections down to items containing high quality material.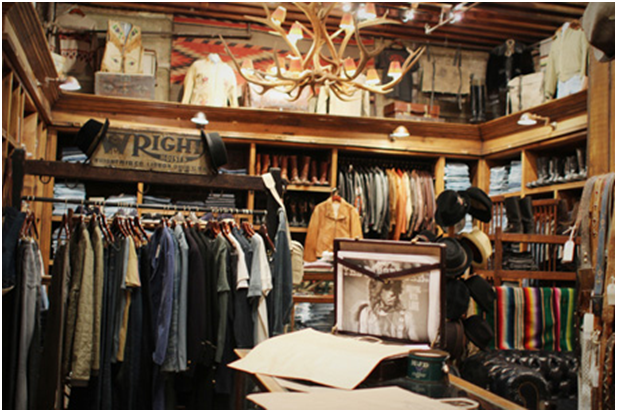 (Image source)
After deciding on which item you want to purchase, dig up a few designers and retailers (both online and brick and mortar stores) that really speak to your style and budget. If you don't mind second-hand clothes your local thrift stores can be a source of good finds. Don't worry too much about pre-owned clothing, most of the time they'll look brand new and you'll be pleasantly surprised at their quality.
If you're looking for even better deals, try looking for thrift stores in the smaller cities. They can be gold mines for high quality garments at a quarter of the original purchase price.
Clothes Agency is a great place to check out for men's second-hand designer clothes. Some of the brands we've seen are Burberry, Stone Island, Prada, Neil Barrett, Gucci, Diesel and more. Plus they accept payment with Paypal.
Spend Wisely
"The average person only wears 20% of their wardrobe on a regular basis, while the other 80% just sits there." – The Wall Street Journal
Once you find something you look great in and fits perfectly, consider buying it in a couple in different colors. This is especially applicable for dress shirts, T-shirts, trousers or jeans or anything you'll need on a daily basis. If you're shopping online, opt for sites that offer deals and coupons to save a few bucks. For brick and mortar stores, wait till they announce clearance sales. This is a popular time in Europe to pick a few good deals.
While coupons and sales will help you save money, remember to shop with a game plan. For example, solid-colored clothes are always safer than prints. And when it come to pants and jeans, keep it simple. Anything pleated or carrying a print is usually a bad idea. The trick is go with pieces that remain timeless so you're not constantly trying to upgrade your wardrobe.
Buy What Fits
We see lots of poor choices from readers. Most of the time guys are wearing garments that are too big. The common excuse we hear is … "I want to be comfortable."
But do you also want to look 20 pounds overweight?
When starting out, tighter clothes are going to make you feel a bit uncomfortable, but I can guarantee you, the boost in confidence will more than make up for it, making you look sharp and smart.
As I've mentioned before, never purchase an item because it's on sale, make sure it fits. Please try it on before you purchase it.
Think of fit as a non-negotiable criteria when purchasing clothes.
Here's a couple examples of proper fit …  a quality dress shirt should snugly wrap around your upper body and properly display the shoulders. This also applies to suits and blazers.
For long sleeves, your arms must hang straight down and the sleeves should not bunch up around the wrist. For short sleeves, look for a snug but not overly tight fit around the upper arm.
Stick to flat-front pants instead of pleated ones and make sure they're comfortable around the waistline. And the length should end right where it meets the shoe.
Most big box retailers are probably not going to offer affordable men's clothing with the perfect fit, so make sure to visit your tailor for alterations.
If you have a larger budget, custom made clothing is a better idea when it comes to proper fit. For example, the apparel store Own only offers tailor-made business and casual suits which you can customize by entering your measurements and choosing the fabric and material you like.
When shopping online, look for retailers offering direct to consumer, as they usually provide better quality at relatively affordable prices since there is no middle-man involved.
Don't Rush
Upgrading your wardrobe will take time, so don't rush it. It's perfectly alright to come home empty-handed when assembling your new wardrobe. Hit the mall and observe the latest trends, styles and different brands. Now go back to the local retailers, thrift stores or consignment shops for similar items but, cheaper. Don't worry your friends will never know if you don't tell them.
Last Word
Understand the quality of the item you want to buy. I know I keep repeating myself. But its the most important aspect of shopping affordably and smart. If you're buying online, see what the retailer and other users have to say about the fabric quality. If possible, visit a flagship store, touch and feel the fabric, look at the seams and other details.
These subtle details will help you identify a high-quality garment from a cheap one. Finally, try on the clothing; you'll immediately feel the difference.
Author bio: Brian Zeng is the Chief Marketing Officer for OwnOnly, which is a new-age online apparel store offering customized suits, shirts and blazers for the modern man. Digital marketing is Brian's passion and he's keen to explore the dynamics of ecommerce and men's fashion. Follow him on Twitter @brianzengdotme.