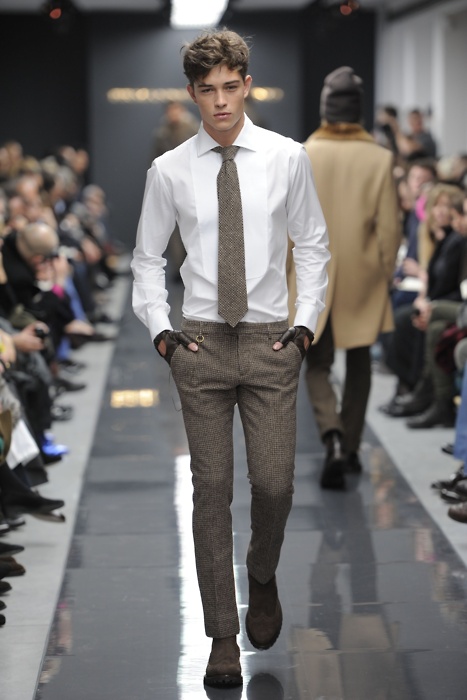 (Now that's a great fit!)
One of the things we discuss inside the Kinowear Bible is the fact that it is nearly impossible to look great if your clothes don't fit properly.
One of the most effective ways to improve your image is by taking a long and hard look at the way all of your clothing fit you, and never wearing anything that doesn't fit correctly.
Most guys are walking around in ill-fitting clothing, and I'm writing this article to start an awareness campaign.
Awareness of what?
The "Bad Fit Disease," or "BFD" for short.
This is a disease that we need to fight before it turns into a full-fledged epidemic.
I'm ruthless about fit when it comes to my clients, because I know how much a difference it makes in a man's image. A great fit that molds to your body can make inexpensive pieces look like designer pieces, and take you from looking like a slob to the well-groomed man.
Here is a quick look at some bad fit victims followed by pictures of the cured…
Bad fit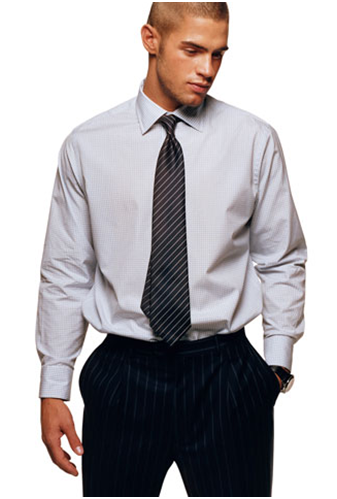 Baggy arms, sagging sides, ballooning back – just too much excess fabric.
Most guys wear their shirts like this and think it's a pretty good fit. Just because a shirt may fit your neck doesn't mean it fits the rest of your body.
Great Fit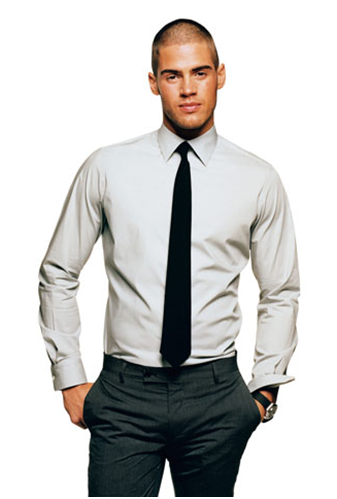 This shirt fits his torso—not just his neck. The shirt should be neither too loose nor too tight. It should be just skimming your body. Less excess fabric means that it stays tucked in better and there isn't any bunching around your midsection.
Bad Fit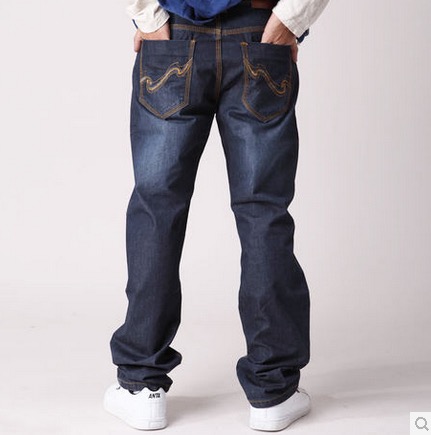 Always make sure you get your REAL size when it comes to your pants. Most guys wear their pants way too big.
Make sure the rise is as close to your crotch without cutting off circulation to you family jewels.
The key is to make sure it almost hugs your ass. For those of you who don't have much of a butt, having a baggier fit just makes it look even more like you don't have anything there.
Unless you choose to wear baggier jeans in order to create a deliberate style effect, it's time to lose them.
Good Fit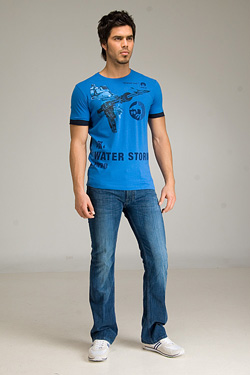 Your jeans don't have to be skin tight, but there shouldn't be too much extra fabric around your thighs or at your feet. Stick two fingers in between the pants waistline and your hip (perpendicularly) to check if you're wearing the right size. You shouldn't be able to fit in more fingers than that.

Bad Fit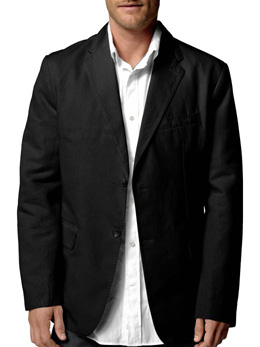 A bad blazer or any jacket for that matter is going to feel like it's a hand me down from your bigger cousin.
Good Fit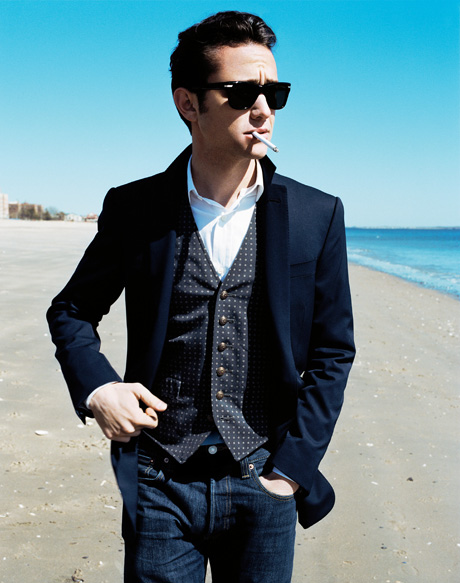 A great jacket fit should slightly hug you in the arms, and shoulders without cutting off circulation. As you can see, the difference is stark.
Do your part and help cure BFD throughout the world using the buttons below. Start by investing in The Kinowear Bible so you know what to wear, how to wear it, and how to get it at the lowest possible price.