Do you feel that your everyday cologne just isn't on par with your style anymore? Perhaps you're getting less than flattering remarks from the ladies about your smell.
Could it be that you are still wearing the same fragrance you wore in college? Then it's time to make a change.
Finding the right men's cologne can make all the difference in boosting your confidence and making you delicious to women.
Your scent marks your arrival before you even speak, so you want your next cologne to speak volumes of good. Not only that, but an alluring, masculine scent is a key aspect when trying to attract a woman.
Deciding on a new cologne can be a daunting task, but we'll break it down for you with some of our favorite picks, along with advice for picking and wearing the best cologne for men.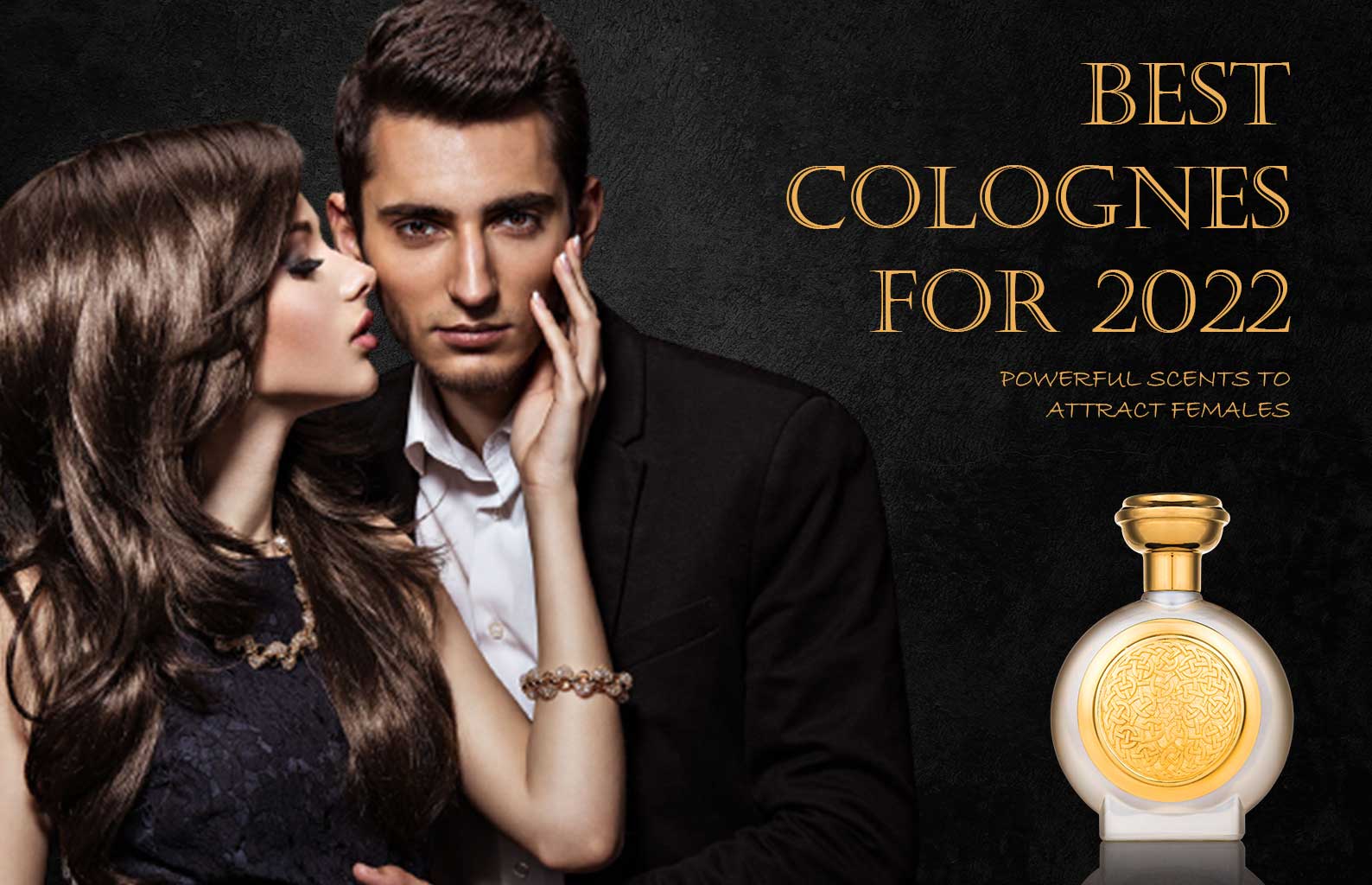 Finding the Best Colognes for Men
Let's go over some key points about cologne before we give our list.
Finding the best cologne isn't as simple as picking your favorite scent. The primary goal of smelling good is to make a good impression on females, not impress the boys at the cigar lounge (who probably won't be smelling you anyway).
When looking for men's fragrances, consider the time of day you plan to wear a particular scent as well as the occasion and season. There is such a thing as "summer" and "winter" fragrances.
Citrus and flower notes evoke feelings of fresh blooms in the spring or summer. Likewise, oak and woody notes feel heavier and geared for winter or darker places. For example, a masculine floral scent makes more sense at an outdoor summer wedding than it does for a weekend date night.
It's a good idea to have a variety of scents for different occasions. You might like a fresh everyday scent for workdays, but you probably want a heavier seductive, sexy scent for the night scene. Sporty scents, like fresh clean citrus, are great for the gym. Woody scents convey a mature, masculine aura.
An easy rule is to wear lighter scents in the spring and summer and heavier scents in the fall and winter.
Of course, many colognes are not confined to this standard. Remember that wearing cologne is the icing on the cake to a complete look and style.
It gives you that slight advantage that puts most women over the edge once everything else is in place.
How to Wear Cologne
Every fragrance smells differently for every person.
Your skin is made up of a unique combination of proteins, oils, and sugars. These natural elements interact with your cologne to alter the "from the bottle" scent.
Always test a new cologne on your skin and not your clothes.
Heat activates cologne and makes it last longer, so apply it to warmer areas of the body like your pulse points. Wrists are a go-to point, but inner elbows, the neck and behind your ears are also ideal places that project will the cologne best.
Also, think about what you'll be doing before applying the cologne. If it's a Netflix and Chill kind of night, then the cologne is best on your wrists or elbows. Your date will get hints of your scent while your arms are wrapped around her, instead of a full-on nostril-burning blast if you apply it to your neck and chest areas.
If you're going to a noisy club you will probably be speaking directly into each other's ears, so go light in that area.
You want a woman to indulge in your scent when she's close, not when she's across the room.
You don't want to smell like you bathed in your cologne, so give yourself a few spritzes of the fragrance and see how that works. If you find no one is complimenting you or noticing your new scent after a few hours, try a few more spritzes.
Just don't overdo it, you're trying to attract the ladies, not make them feel like they were just pepper-sprayed.
All that being said, let's take a look at some of the best colognes for men.
Our Picks for Best Colognes for Men in 2022
Dior Sauvage eau de Toilette
A popular, affordable, and versatile scent that is easily added to your cologne rotation.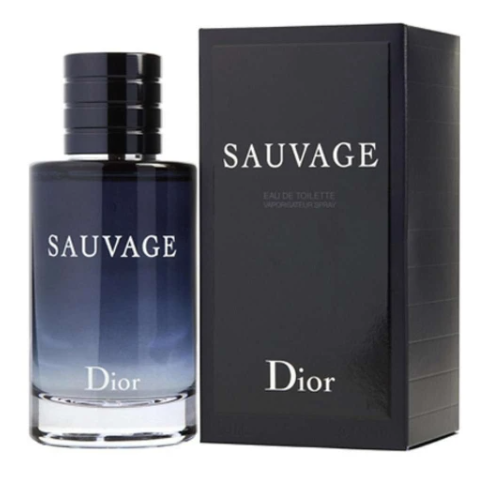 Dior Sauvage eau de Toilette debuted in 2015 and remains one of the most popular fragrances on our list for good reason.
It opens smoothly with fresh mint and pepper taking on a warm, earthy tone with patchouli and notes of lavender, which conjures a smoky vanilla accord. Strong base notes of cedar, ambergris and labdanum lend to its spicy, yet mature aura. Sauvage eau de Toilette is a solid choice for cologne, especially for the price conscious.
"Eau de toilette" translates from French as "toilet water," but don't get too concerned! It's more accurate to call it "grooming water," as "toilette" in French is used for preparing for the day ahead.
Dior Sauvage eau de Toilette key points
Season: Spring, Summer, Fall
Occasion: Nightlife, formal
Time: Evening
Projection: Powerful
Longevity: 12+ hours
Price ($-$$$$): $
Check out Dior Sauvage eau de toilette!
Calvin Klein Eternity for men
A new take on a popular scent, it's hard to go wrong with this masculine scent.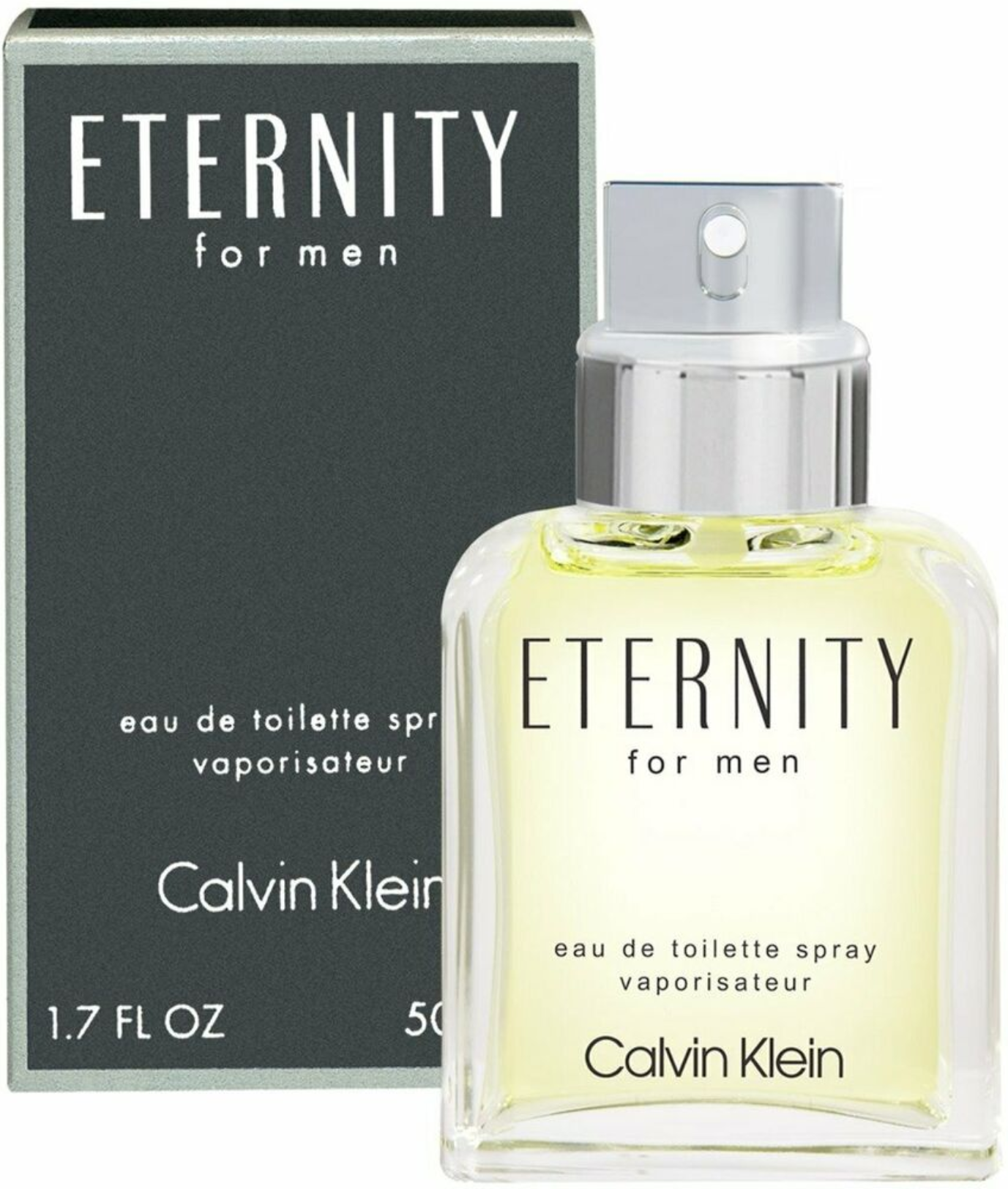 A classic scent for a new age, Calvin Klein Eternity for men is a great scent to exude "manly." Originally launched in 1989, Eternity was reinvented for the modern man in 2019. With strong woody, cedar scent, this cologne exudes masculine feelings while still being sensual to women. Elegant and sophisticated, this cologne often sells out when it's available, so definitely check it out to see if it fits in your collection.
Since this is a more popular cologne, you do run the risk of smelling like "all the other guys," but if it gets you compliments and turns heads then it's not necessarily a bad thing!
Calvin Klein Eternity for men key points
Season: Spring, Summer, Fall
Occasion: Casual, Formal
Time: Day
Projection: Weak – Moderate
Longevity: 6+ hours
Price ($-$$$$): $
Check out Calvin Klein Eternity eau de Toilette!
Bleu de Chanel eau de Parfum
A new classic scent that may be a bit overused, but still drives the ladies wild.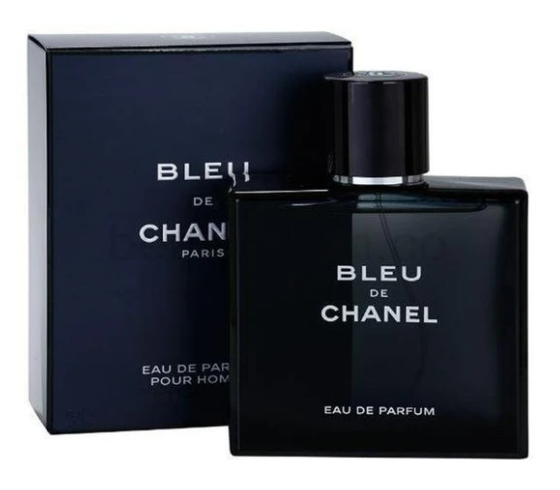 Bursting onto the market in 2018, Bleu de Chanel eau de parfum opens with lavender, lemon zest and notes of bergamot followed by cedar, amber and sandalwood combining to form an almost powdery soft, yet refined and woody scent. Citrus notes add a young freshness to this widely admired and easily adaptable fragrance.
"Eau de parfum" is French for "perfume water" and usually have more powerful projection and longevity than eau de toilette.
Will you be the only person wearing Chanel eau de parfum? Probably not.
Will it arouse her primal instincts? Definitely so.
Bleu de Chanel eau de Parfum key points
Season: Summer
Occasion: Casual
Time: Day to evening
Projection: Moderate
Longevity: 8 hours
Price ($-$$$$): $$
Check out Bleu de Chanel eau de Parfum!
Maison Francis Kurkdjian l'Homme a la Rose eau de Parfum
An opulent, masculine and sophisticated scent with style and class.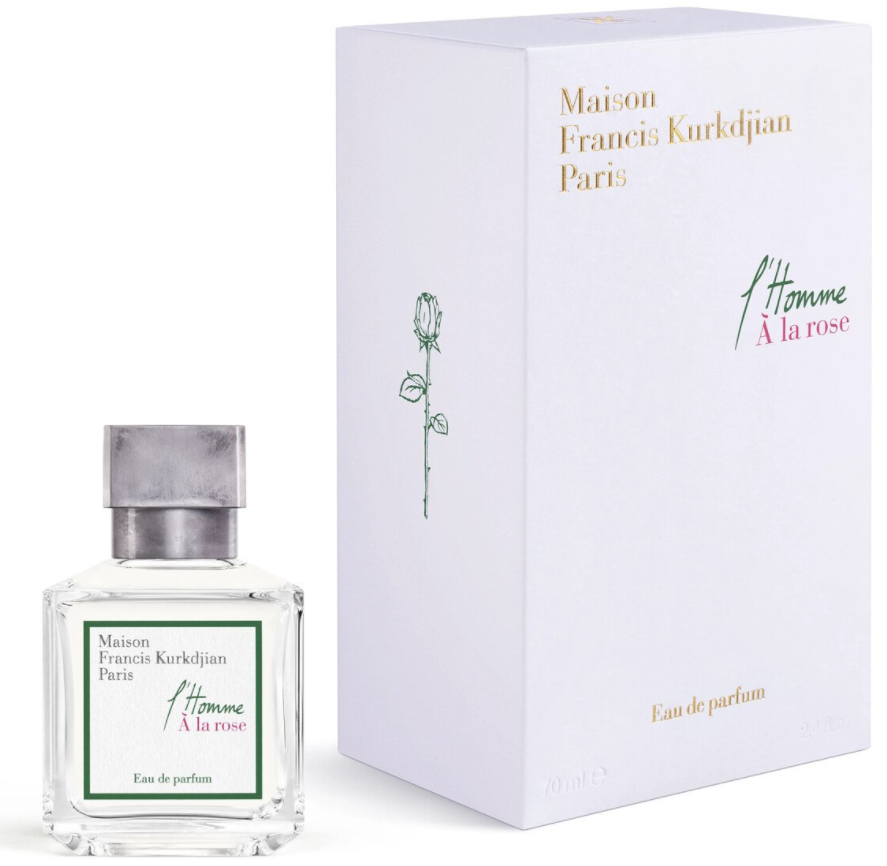 Ack, "rose" is in the name of a cologne for men? Stay with me here and don't be scared of floral notes. If you're too young to actually remember the frenzy of Le Male (and subsequent Ultra Male) by Jean Paul Gautier, let's just say it remains one of the best-selling colognes for men to date. Francis Kurkdjian is the man behind it, and he branched off in 2011 to create his own niche colognes.
L'Homme a la Rose, released in 2018, is unlike a typical rose-scented perfume you may find in cheap candles or air fresheners. This offers a natural rose scent that is classic, fresh and insanely masculine. You will also find notes of crisp grapefruit along with warm resin. This is a fun and playful aroma that keeps it classy.
No worries if the "rose" sparks hesitation in you, the women certainly won't hesitate.
Maison Francis Kurkdjian l'Homme a la Rose eau de Parfum key points
Season: Spring, Summer, Fall
Occasion: Casual, Formal
Time: Evening
Projection: Moderate
Longevity: 8+ hours
Price ($-$$$$): $$$
Check out Maison Francis Kurkdjian l'Homme a la Rose eau de parfum!
Tom Ford Oud Wood
A mature and dapper scent with an alluring, masculine seductive air.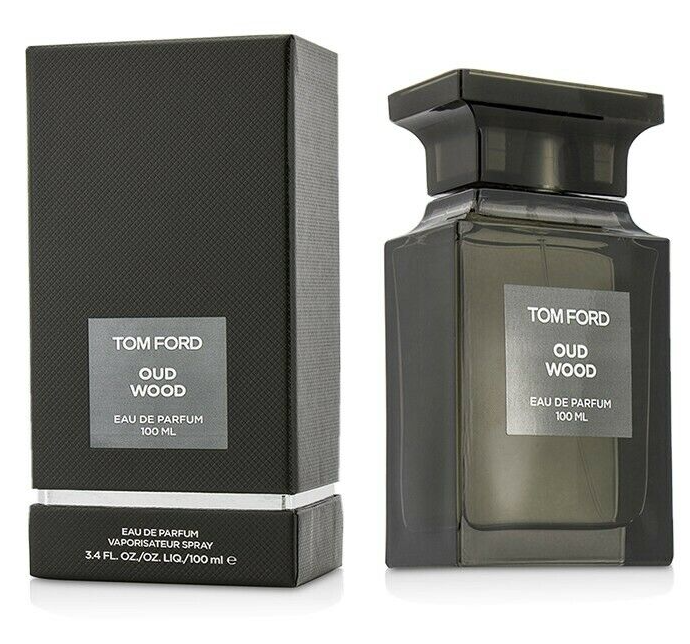 From the same designer as the cologne "F**king Fabulous," could you expect any less? Though it debuted in 2007, Tom Ford Oud Wood cologne for men remains a staple of the best men's colognes. This complicated scent has base notes of oud, vetiver, sandalwood, amber and vanilla. Top notes include black pepper, cardamom and rosewood which gives this hearty cologne a warm and spicy yet musky and earthy scent.
Often considered a "gentleman's" scent, Tom Ford Oud Wood evokes images of James Bond sipping his martini while danger lurks nearby. If that isn't sexy, we don't know what is.
Tom Ford Oud Wood key points
Season: Fall, Winter
Occasion: Business, Formal
Time: Day, Evening
Projection: Moderate
Longevity: 8+ hours
Price ($-$$$$): $$
Parfums de Marly Pegasus
A subtle, luxury scent that is an incredibly versatile men's fragrance for cool weather.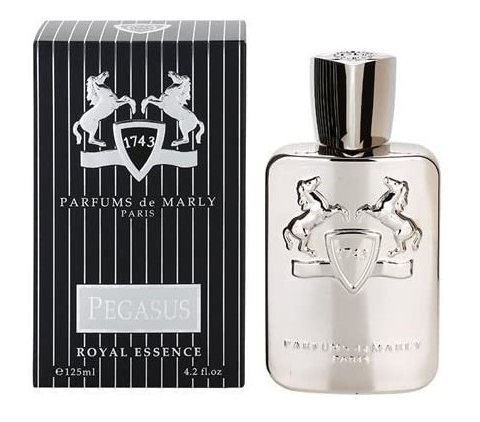 Released in 2011, niche luxury cologne for men, Pegasus remains a favorite with its sweet, but not too sweet, bitter almond, vanilla and sandalwood base. It opens to smooth, yet spicy cumin, heliotrope and bergamot giving it a full, spicy, sweet and gourmand scent. It is a versatile, yet heavier scent that will keep her all over you this winter.
Parfums de Marly Pegasus key points
Season: Fall, Winter
Occasion: Business, Casual, Formal
Time: Day, Evening
Projection: Moderate
Longevity: 12+ hours
Price ($-$$$$): $$$
Check out Parfums de Marly Pegasus!
Prada Luna Rossa Sport
The perfect, energetic pairing for first dates or nights at the club.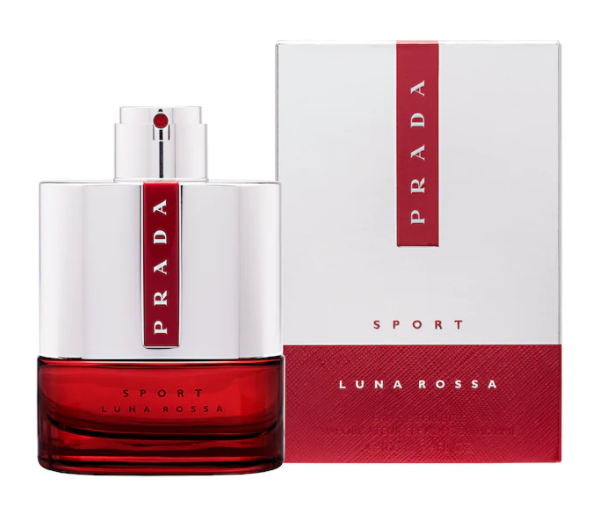 Don't let the "sport" in this cologne's name fool you.
Unlike a lot of sport cologne for men, this one is much more than a simple step above deodorant.
Opening with tonka bean and the slightest hint of vanilla, you will also find juniper berries and ginger combining to offer an airy, yet powdery scent. Clean and mildly spicy, Prada Luna Rossa Sport ups the sexiness for evenings at the club or date nights.
Prada Luna Rossa Sport key points
Season: Fall, Winter
Occasion: Nightlife
Time: Evening
Projection: Moderate
Longevity: 6+ hours
Price ($-$$$$): $
Check out Prada Luna Rossa Sport!
Chanel Allure Homme Sport eau de Toilette
An appealing sporty fragrance that can be worn all year.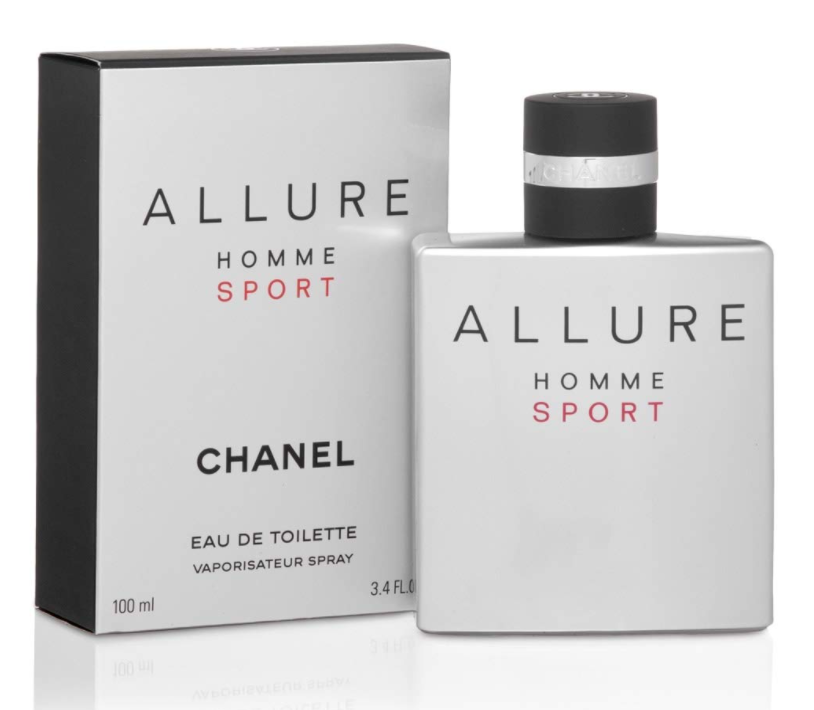 We had to include Chanel Allure Homme Sport eau de Toilette in our list because it is so likeable and has been well-received by all the ladies in my life. Yes, I mean all of them. You can count on the sport version of Allure Homme to entice her senses with opening top notes of orange, seawater and mandarin slowly drying down to heart notes of black pepper, and reaching its base of vanilla, amber, musk and vetiver.
The heavier notes are best received in colder weather, where it will project farther, but it is completely acceptable to use year-round. If you are unsure where to begin looking for an ideal new cologne, start here.
Chanel Allure Homme Sport eau de Toilette key points
Season: Year-round, best in Winter
Occasion: Nightlife, Gym
Time: Day, Evening
Projection: Moderate
Longevity: 8+ hours
Price ($-$$$$): $
Get Chanel Allure Homme Sport eau de Toilette!
Should I Choose a Unique Scent?
Women often associate a cologne with the first guy who wears it most around her.
If she smells this scent again on another guy, she will usually be reminded of the first.
Remember how we mentioned that scent, memories, and emotion are intricately linked? It stands to reason that if you wear a popular cologne, it might remind a woman of someone else.
You may get tons of compliments on a recently released cologne you love, but that's often why you begin smelling it on everyone you know.
A good cologne will make its rounds quickly, so if you are worried about smelling like all the others, you may want to check out a more niche cologne.
Sometimes colognes can trickle down through generations. For example, at one time Cool Water by Davidoff and Acqua di Gio were filling the air at malls and high schools everywhere. Eventually, everyone smelled the same and these fragrances lost their popularity.
Since these particular scents are not so common, wearing them again could have more success.
Younger women won't remember these scents and will be drawn to them just like their mothers were.
This can also be a good strategy to attract an older generation of women, as well.
Ultimately, don't worry too much about smelling like someone else, because most women won't recognize the fragrance unless their boyfriend or someone they are close to every day wears it around them.
How to Get Some Female Opinions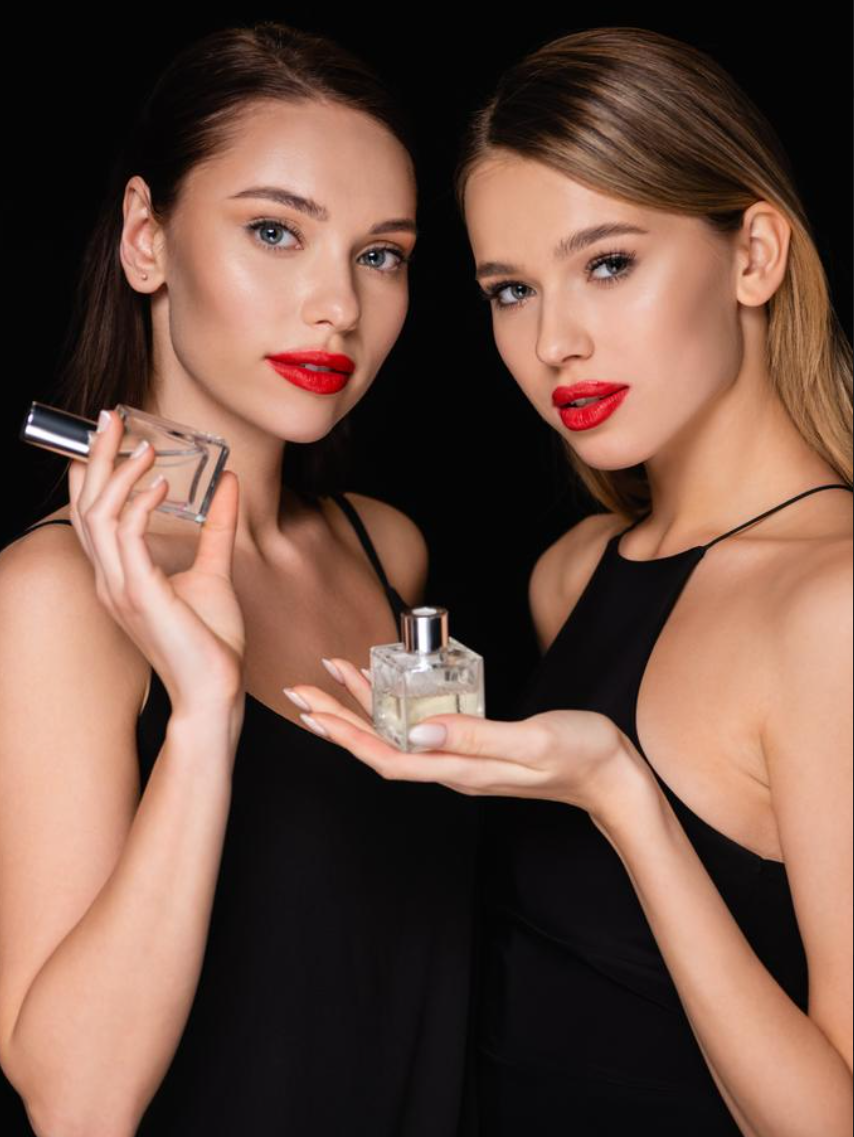 Because every cologne will smell differently on every man, the best way to test one is to try it on. This takes time, but the rewards are worth it.
Try the mall or a perfume store. Smell a few and pick one to try out. Give yourself a spritz as detailed above and ask women you encounter what they honestly think of your scent.
Most girls don't mind "helping out." Simply, start with "hey, really quick… I know you don't know me… but I wanted to get an honest opinion about this new cologne my girlfriend just bought me."
This is the best way to find a cologne that ladies adore. If you're lucky, you may even find a date.
If this raises too much anxiety, try saying you want to smell good for your girlfriend. This makes you less threatening and will evoke an honest response. You can also ask the store staff, it's their job to help, although they may not always give you an honest answer.
Also, gesture for her to sniff your raised wrist. You don't want to be the creep that tries to get her to sniff your neck.
If you want both an opinion on your new scent and a potential date, don't mention the girlfriend. Tease the girl about whether she was truthful in her response.
For example, if she gives you a negative opinion, you can playfully tell her she must have a cold or that she probably sniffed too many markers as a child. You can then pivot into asking her help to find a better scent.
If she gives a positive opinion, bust her on being nervous around you and tell her she should really give you an honest opinion instead of just being polite like her parents taught her.
If she laughs, you're in. If she doesn't, just play it cool and focus on getting her opinion. If all else fails, you can always just walk away.
A female friend, relative or significant other can also be helpful in guiding you to the right cologne.
They are more likely to give you honest opinions since they will often be around your new scent most often.
Arouse Her Senses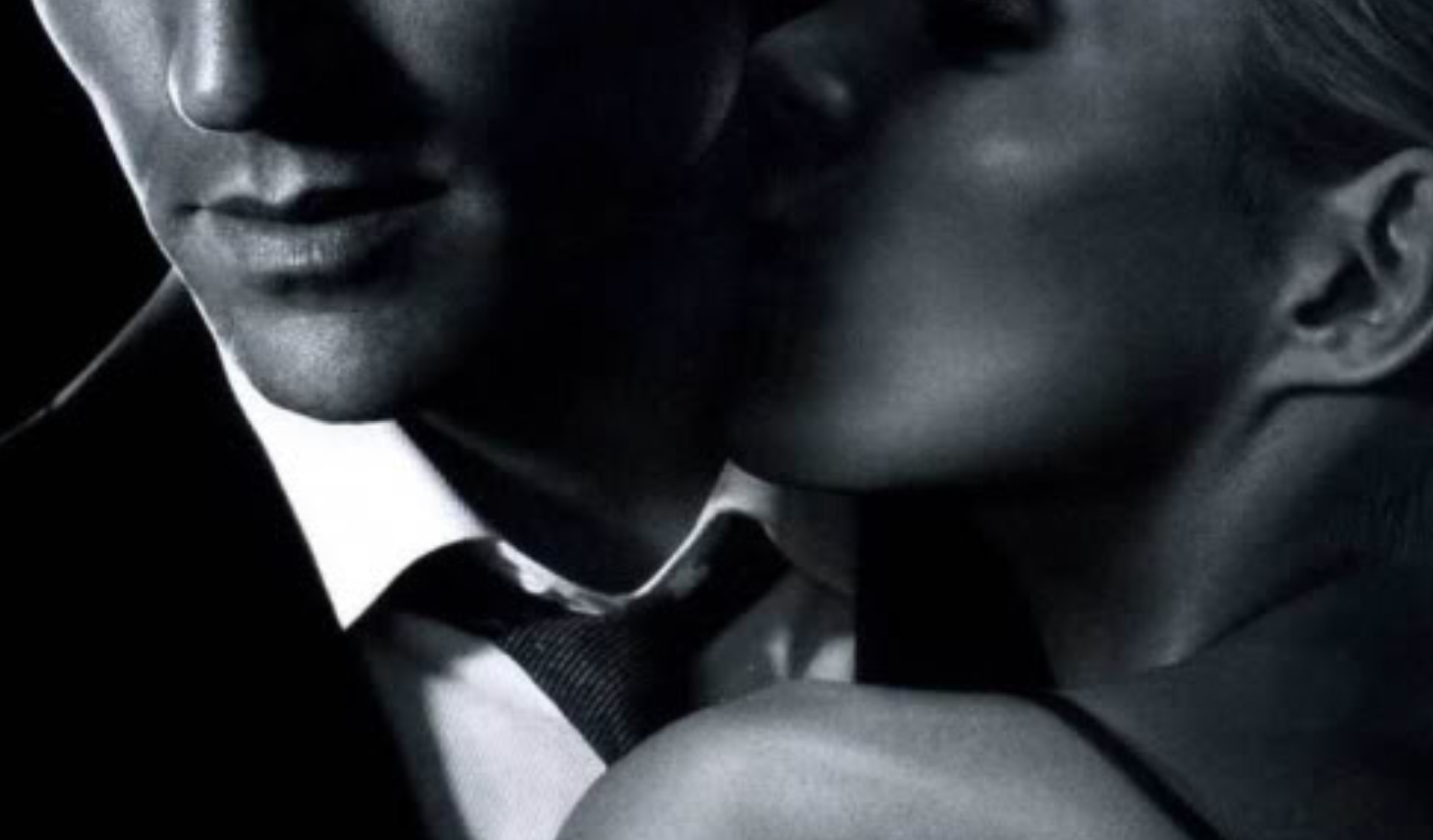 As image consultants, we help people make lasting impressions and the power of scent is undeniable. Close your eyes and think about the feelings you get when you catch a whiff of apple pie baking in the oven or freshly-cut grass. Scent is one of the great human experiences.
Scent evokes memories, good and bad, and this is especially true for women.
Science and multiple studies prove that olfactory (scent) sensors are closely linked to the amygdala and hippocampus, the parts of the brain that register memory and emotion.
Your girlfriend will probably always think of you when she gets a hint of your signature scent. So if your scent reminds a woman of a good memory, she will instantly be drawn to you. A great scent exudes confidence and you can further draw in a girl with your body language.
Scent can trigger emotions from a long-forgotten memory or happy childhood. She may catch top notes of bergamot, pink pepper or amber and feel suddenly calm without knowing why. Hints of a woody scent may remind her of camping trips with her father and irresistible attraction.
This is why it's so important to pay attention to your scent when thinking about your style.
Maximize Your Style With The Power of Scent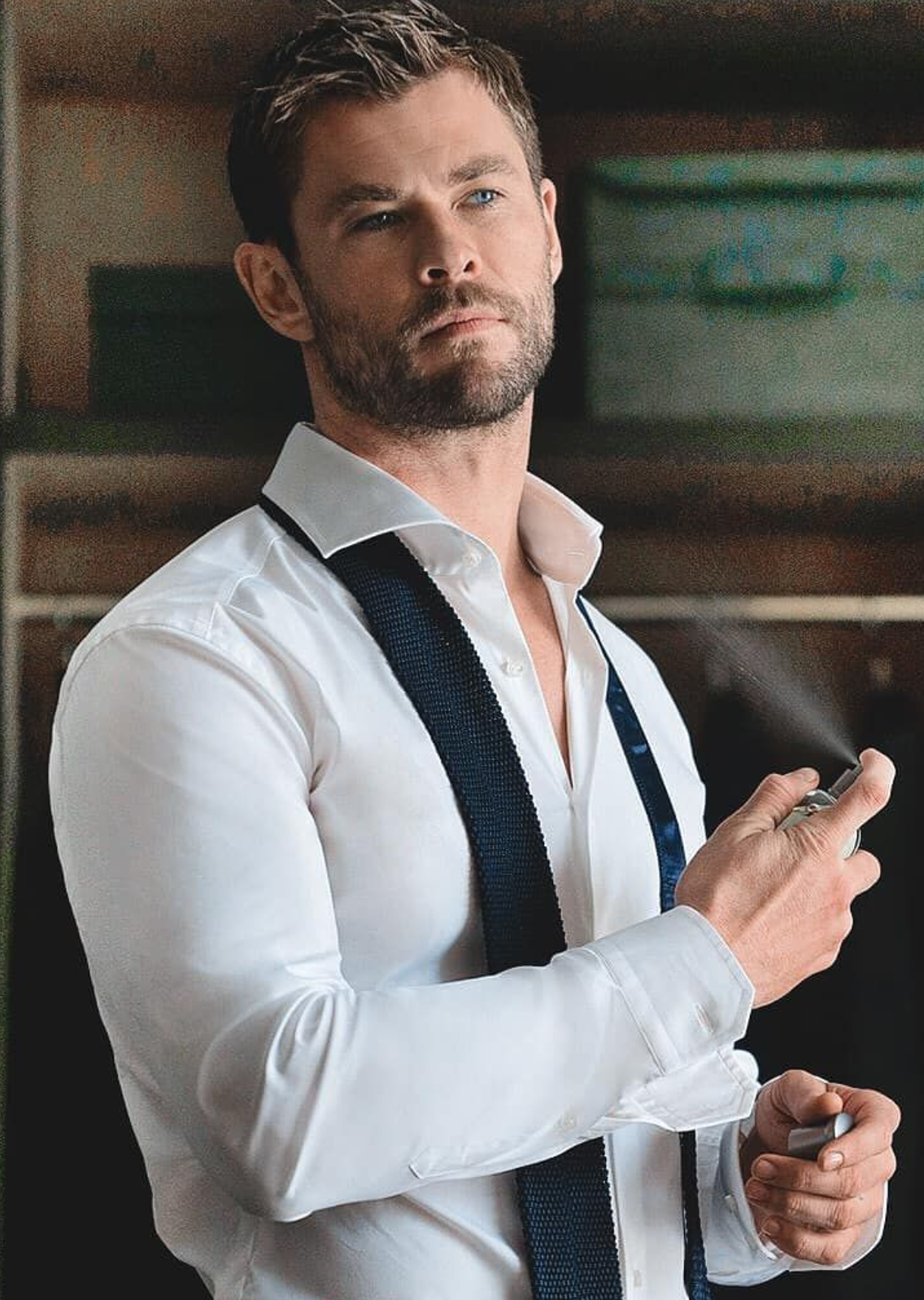 We've listed some of our favorite colognes. These are the best of the best out there right now, but there are multitudes more!
A new signature scent might just be what you need to complete your overall style.
A man wearing the right cologne can make any woman go crazy. Always consider the occasion, your personality, style, and wardrobe when choosing a new scent.
Are any of these colognes already in your style repertoire? Are women drawn to one scent more than another? What other scents do you think should be added to our list? Let us know in the comments!