Your hairstyle says loads about your sense of fashion and personality. And unlike clothing, you can try as many styles as you want, even the trendy ones, without creating a huge dent in your bank account.
You don't have to go to a high-end salon to have a stylish hairstyle – a great way to take your hair to new heights is through experimentation with some quality hair products.
Forget the memories of overusing gel and making your hair hard as nails, the goal is to work with your natural hair type and adding some touches to bring out it's best.
This article will be your simple guide to what different hair products can do for you. Experiment and find a hair styling product that gives you the style you've always wanted.
Hairspray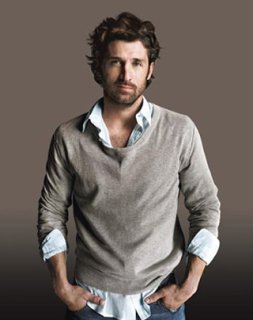 Hairspray is usually used as a finishing product, but it works great as a styling product too. It's one of the best ways to make your hair look thicker. It also adds a nice shine to your hair – which if you use sparingly, will make your hair look healthier. If you spray it on wet hair, you can mold your hair in whatever way you like. It can also be used on styled or dry hair for a super maximum hold.
Pros: Super easy to apply, and keeps your hands free of sticky hair product.
Cons: Lots of hairsprays have a strong scent that can even overpower your cologne. Avoid these type of hairsprays. Also, if you use too much, it can make your hair very dry and crunchy – which may even flake if it's a cheaper product.
How to apply it: Simple and easiest hair product to use – just spray it evenly across your hair (4-5 sprays max)
recommended brands:
Sebastain Shaper Hair Spray
Nexxus Headress Spray 4
Paul Mitchell Fast Drying Sculpting Spray
Folicure HairSpray (body &fullness)
Grande finale UltraHolding Spray (Holds for weeks)
Pliable Hair Products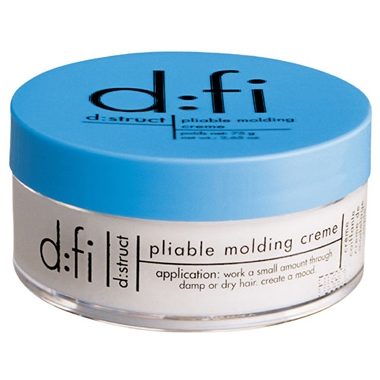 Pomade: Pomade works great for a flexible hold without any stiffness to it. It works best for short to medium length hair. Pomade also allows you to have a natural look while adding texture to your flat hair. It's a great product for more stylish haircuts and for that "messy" look. Just apply a small amount to slightly damp or dry hair and style.
Waxes: Similar to pomade, but normally more aggressive and petroleum based. This product is great for lending shine and control to short cuts. Waxes are also great for those who want to manage thick hair. This product must be applied to hair that is completely dry because oil and wax don't mix.
Muds, Fibers: A less familiar product – mud (or fiber) is used when maximum control is needed. Many muds and fibers will give a more matte finish, so they are it's definitely worth trying for those who want that "bed head" type style. This product type is great for giving texture to short, disheveled styles and for adding separation to long styles.

Creams: Styling creams are a lot lighter and are great for controlling flyaway hair. It's great because it gives you some control over your hair you while making you look like you have no product in your hair. If you have very fine hair, use a tiny amount to avoid a greasy look. If your hair is curly, a cream is a great option to add a healthy looking shine and keep your curls together.
Pros: Only small quantities are needed and it really gives your hair great texture. The pliable product lets you restyle your hair throughout the day.
Cons: When too much is applied, it might give your hair a greasy look.
How to apply it: Skim a small quantity onto fingers. Rub your fingers together and apply to your hair. Distribute evenly where molding is needed.
recommended brands:
Physique Precision Pomade (excellent overall for molding and defining)
Jack Black Pomade (Beeswax and sunflower oil give your hair shine and hold, while mango and shea butter keep your scalp clean, smooth, and moist)
Bumble and Bumble Sumotech Styling Wax (This wax has medium grip, making it great for most styles)
Kiehl's Creme with Silk Groom (It provides great control but not too much hold, making it perfect for long, straight hair)
Sebastian Crude (It's perfect for fine-haired folks who want that disheveled look)
Magic Move (control your frizz and great natural look)
Gatsby Moving Rubber (Japanese hair product – great for all styles)
Mousse
Mousse is great for any hairstyle and it can create practically any desired look. When used with wet hair, it will give your hair a sleek shine. When used on dry hair, it will help shape, mold and hold your hair in place with a more natural look. Mousse can also provide volume for men with thinner or fine hair. Wear mousse on a daily basis to create a natural and easy to manipulate hairstyle.
Pros: Mousse allows you to re-style your hair throughout the day without the stickiness factor.
Cons: Quality hair mousse doesn't come cheap and it might lack holding strength for those who need more grip.
How to use it: Shake the bottle. Dispense a small amount in one hand and apply to your hair with both hands. Style your hair to your liking and blow dry for maximum hold.
recommended brands:
Quantum Sequence (Weightless styling foam)
Vigorol (Super hold styling mousse)
Jason All Natural Mousse (High performance nutrients for your hair)
COUVRe Gel Mousse (More control and adding volume)
Gel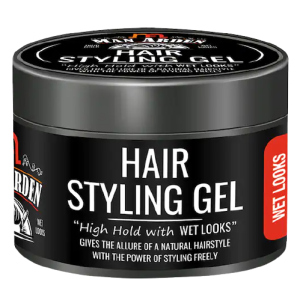 Gel is the most efficient product for holding your hair in place. These are normally water based and good for those who want that wet, sleek look. Gels usually come in light, firm, or strong holds. Get a lighter hold for fine hair, so that it doesn't weight your hair down. If you have thick, course hair, then get a stronger hold because the light hold won't hold your hair up.
Pros: It will cement your hairstyle for many hours, even in the course of heavy winds. Great for thick hair – a firm holding styling gel will give strong hold to thick hair.
Cons: A large quantity of gel is needed for many looks and you will get your hands sticky if re-styling is needed throughout the day.
How to use it: Dispense the necessary amount of gel in one hand and use both hands to rub it into your towel-dried hair. Style the hair to your liking. Blow-dry if you want maximum hold or dry naturally for a shiny look.
recommended brands:
Paul Mitchell Extra Body Gel (flexible)

Jason Hi-shine Styling gel
Goldwell Definition Style & Shine Gel
Hairgum Hair Dressing (Styling that protects)
NU-U tm Freeze Gel (moisturizes and styles for days)
Go out and experiment with some new hair products until you achieve your best hairstyle. You'll be amazed at how much a little product can make a difference!
Do you use any hair products? What's your favorite? Share with us in the comments!