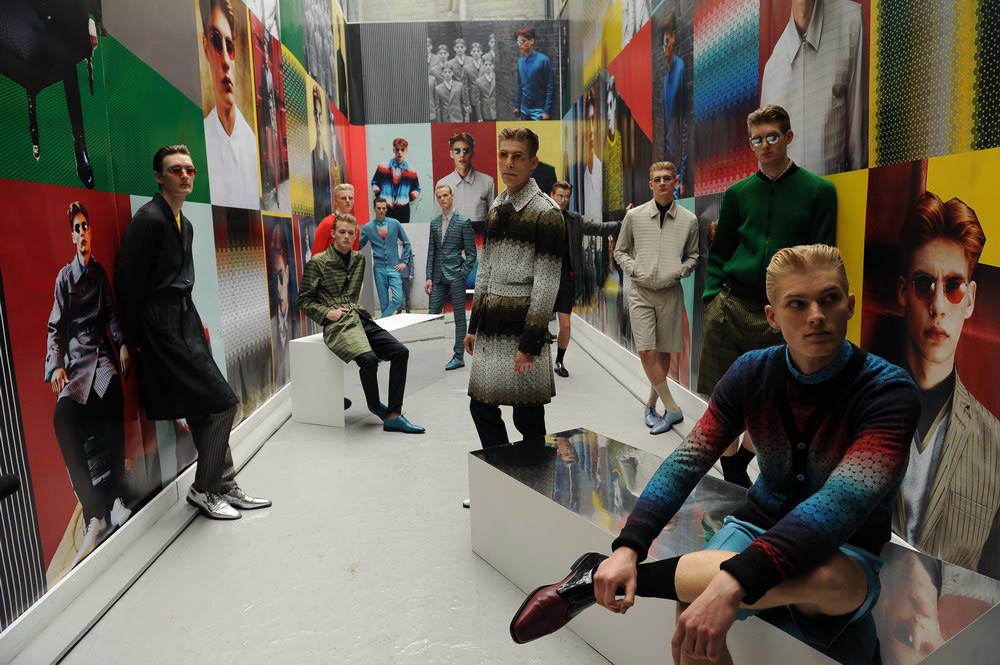 A Beginner's Guide to Colors Without Headaches
Introducing French Style Experts Geoffrey and Ben
Recently the Kinowear team has become great friends with two style experts from France – Geoffrey Bruyere and Ben Wojtenka. These guys are top class with helping men build a uniquely killer style, and run the best men's style blog in France (bonnegueule.fr). 
Kinowear teamed up with them this year to bring you guys the greatest style guide here.
Geoffrey and Benoit wanted to write for Kinowear – so here's a special post by them on how to approach the use of color in your outfits without all the fuss: 
A Beginner's Guide to Colors Without Headaches 
In today's society, men have grown more aware of how colors can play a vital role in assembling a killer wardrobe. Men are also aware that this is no simple task and quickly become overwhelmed.
The starting point to mastery is being mindful of your natural features. The next time you choose an outfit, try to keep the main tones you wear similar to the tones in your hair and eyes. 
The easiest way to get comfortable doing this is with neutral color tones such as black, white, and gray.
Take a look at Ryan Gosling below as an example. Notice that with his blonde hair and blue eyes, he looks best using soft color tones that match his naturally soft features.
Left: More contrast in the outfit (black) than his naturally blonde hair and blue eyes overpower him.
Right: Matching his soft hair and eye colors with the neutral gray and white makes him look much more attractive.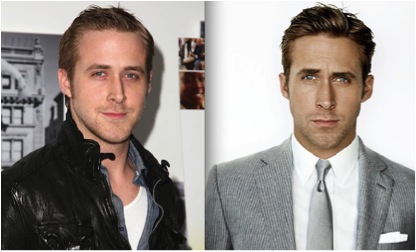 As you get comfortable matching neutral color tones to your natural features, start introducing non-neutral colors like blue or brown into the mix. These colors are essential to every man's wardrobe and easily pair with neutral colors such as white, gray, or black – just make sure to match the most prominent tones in your outfit to your natural tones.
Following our previous example above, Ryan Gosling would look way better in a clear navy blue blazer or camel colored suede jacket rather than the black leather one he's wearing on the left.
Once you feel confident in putting together neutral tones as well as colors like brown or blue, create a stand-out outfit by adding a noticeable color such as red, green, purple, or yellow.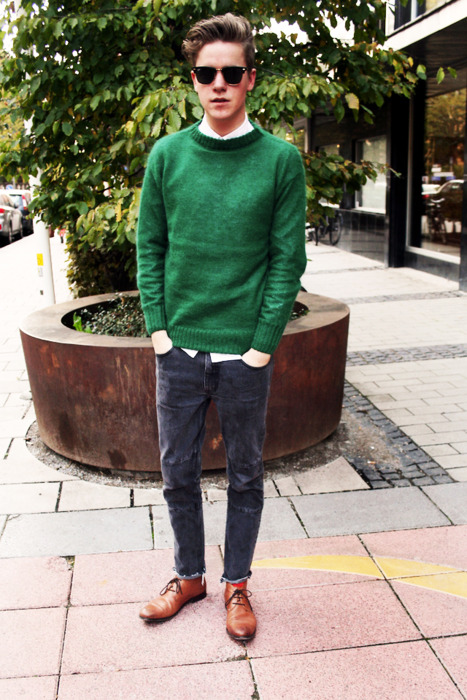 One noticeable color is usually good enough to do the trick, but we won't stop you from using more. Still, it's recommended that you don't use more than three bold colors in your outfit – otherwise the outfit looks too busy.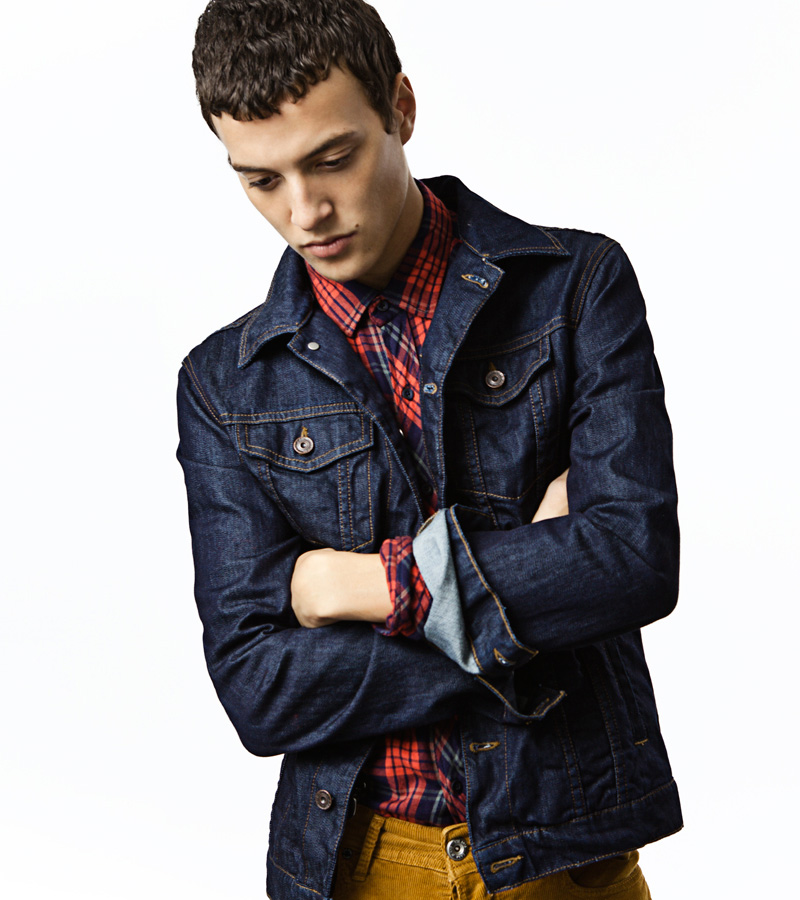 (No more than 3 noticeable colors!)
In Conclusion
Match the strength of the colors to your natural features (e.g. If you don't have black hair, avoid wearing too much black).
Start with neutral colors like black, gray, and white.
Advance to easy-to-match colors like blue and brown – still matching the tone strength to your natural features
Introduce more noticeable colors in your wardrobe!
That's it! We told you it was a simple process!
Hope that was helpful!
Check out our style e-book that we wrote in association with Kinowear!
Until then,
Geoffrey Bruyere & Benoit Wojtenka


Kinowear Shopping Tip: Sale going on at Debenhams.com for everything from jeans to accessories.