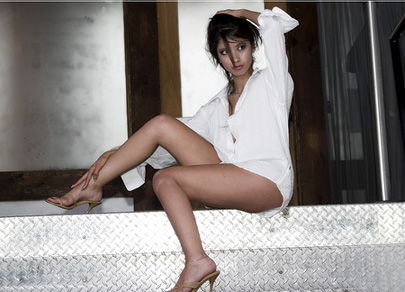 The right shirt is the cornerstone of a man's wardrobe. After all, men don't have too much choice with clothing. It's mostly a variation of shirts, pants, jackets, etc. It's confusing enough to work with those basics, imagine what women have to deal with... Today we're going to talk about collared shirts and casual ways to wear them. Sometimes a man wants to avoid collared shirts that make him look he just got out of work, and wear them in ways that give him a laid-back aura. Let's get to it.
Short Sleeve Collared Shirts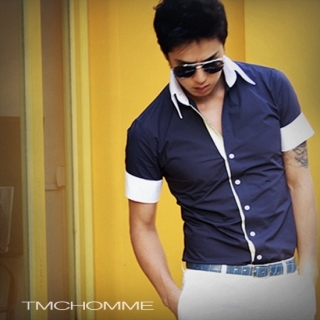 Surrounded by tees and tank-tops during the warm weather, you can stand out with a bit more class and elegance by opting for a collared short sleeve instead. A short sleeve shirt naturally brings with it a casual aura that long sleeves (even when the sleeves are rolled up) can't match. At the same time, you keep the classic touch of a dress shirt with the collar.
Variegated Stripes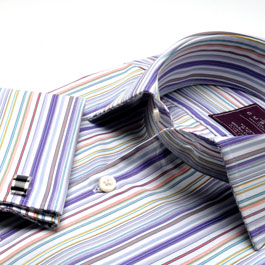 Variegated stripes are associated with nights out so they're more appropriate for such. Try wearing this Italian-style pattern underneath a blazer or a sweater.
Just be careful about wearing it without a blazer in the clubs, because you may look like a carbon copy of many guys there.
I love these shirts because the color patterns can take the place of a tie and still pack the same punch. Without the tie, you look more relaxed and ready for some fun, but the shirt still adds an accent to your outfit. In the case that you do plan on wearing a variegated striped shirt with a tie, go with a solid tie to maintain balance. You don't want pattern on pattern - it'll get too busy.
Checks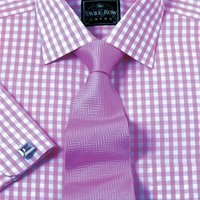 A gingham shirt is a great way to bring life to a suit. It's also a great choice to wear on top of jeans for a casual date. Heck, it's a lot more interesting than the pinstriped shirt that every other guy is wearing and certainly more interesting than a blue collared shirt. Roll up the sleeves and you're good to go - all style, no fuss.
Military Shirt