Looking to save some money?
Kinowear gets loads of questions about how to shop for clothes without breaking the bank.
Inside the Kinowear Bible we show you how to save at least 50% when doing your shopping, especially for more higher-end clothes.
Here are a few more tips I think you'll enjoy…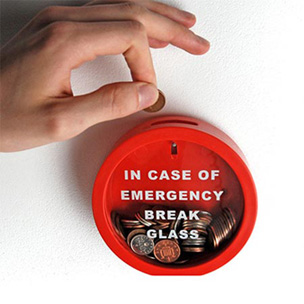 1. Go For The Classics
Fortunately, men can wear something that's several years old and not look dated, because
most of what's out there for men is classically styled. Fill most of your wardrobe with timeless staples instead of trendy ones, and you'll get the most out of your clothing.
Here are some staples that have been adopted into the eternal wardrobe of men:
White button down shirts
The trench coat
Black suit
Sports Jacket/Blazer
Overcoat
Zip-up hoodie (great for layering and lounging)
Oxfords (classic dress shoes)
Polo
Ties
White T-shirt
Sunglasses
Jeans (a lighter casual pair and a darker dressier pair)
Watch
Black belt
You can create so many combinations of outfits by stocking up on these staples and mixing and matching them together. For example you can wear a colorful polo underneath your blazer, with dark jeans and your oxfords. You can also wear a white dress shirt underneath a zip-up hoodie with light casual jeans and some stylish sneakers. Learn to mix and match and create multiple looks.
2. Only Buy What You Need
Sounds like common sense, but when you start shopping for less and learning how to get bargains, you can easily get sucked into wanting to buy more things. You're under the illusion that you're saving money, but in reality you're not.
Whether you're spending a hundred dollars on one shirt, or buying twenty items for five dollars, you're still spending a hundred dollars.
Ask yourself if you REALLY need what you are buying. Would you buy it even if it wasn't on sale? Favor quality over quantity.
When you absolutely need something, find the most flattering thing that's on sale. If nothing is marked down from full price, make do with what you have until it does.
3. Buy Socks and Underwear For Less
Unless you're ridiculously rich, and love to remind yourself of this fact every time you take of your shoes or go to the bathroom, save money on socks and underwear.
Save money for the pieces where the premium in price will really communicate or show in the quality. Capitalize on the fact that when it comes to underwear, socks, solid colored tees, or even belts, you can find them really cheap and get away with nobody noticing the difference. You'd be amazed at what you can find at places like American Apparel, H&M, Old Navy, Target, TJ Maxx, etc.
4. Wait For The Discounts
Figure out the clearance sale schedule of your favorite designer's store, or the high-end boutiques and specialty stores in your area. Many stick to January for spring/summer items and July for fall/winter items, while others may have an annual clearance weekend where surplus goods are priced to sell.
Make sales associates your ally – they know what's available, when it will be marked down, and how to keep reduced items from landing in someone else's closet. All you have to do is ask and you can find out when a certain item is going to go on sale soon.
Are there any sales going on today? Do you have any coupons available?
There were several instances when sales clerks would pull out a package of coupons and give me one, saving me 20% – 50% on my purchases.
Get on the mailing list of your favorite stores to receive postcards and announcements for sales and clearance days.
Department store clearance racks are a great source for cheap, high-quality clothes. Always check the clearance/sale racks – if you can't find them, ask. They are always somewhere. So many guys skip the department stores and stick to retail chain stores like Banana Republic or Express that many of these department stores have amazing pieces on ridiculous discounts.
5. Shop Out Of Season
Make a habit to shop out of season. You may not want to think about cashmere sweaters or riding boots in the middle of July, but that's when you're likely to realize the greatest savings.
Retail stores discount clothing long before the season ends. They begin stocking for the upcoming season more than a month ahead of time. This gives you the chance to cash in on some great cheap clothes for the remainder of the current season or for next season.
(You can also negotiate like crazy with salesmen. We cover this in the Kinowear Bible.)
6. Make A Trip To Your Nearest Outlet Store
Find your nearest outlet store and go shopping with friends or family. Make sure you get there early preferably on a weekday because all the good items will be taken.
or… Visit A Consignment Shop In An Affluent Area
Many customers wear items once or twice before sending them to consignment in favor of the latest fashions. These stores carry designer fashions that the owner no longer wants to wear but would like to get a little bit of money for. The owner of the store takes some of the sales price and the seller gets the rest. You, the buyer, often get a real bargain. Many times the clothing in these stores has been barely worn. Be prepared for last season's fashion sometimes but if the clothing is designer, it should withstand radical fashion changes and will be well tailored, well fitting and of good quality fabric.
7. Shop Online
Shopping online can be a great quick and easy way to find clothing for less. The only downside is that you don't get to try the material on, but it can be great if you know your exact size and there is a return policy.
A good way to shop online is to first try things on at a retail store, getting a feel for which of their sizes fit you best, and then jotting down the exact model number of the item you want. Now when you search for it online for less, you can be guaranteed that it fits.
Peruse the eBay auctions / stores. A lot of them have almost exact replicas of the high-end designer clothing selling for 1/10th of the price.
Always check for promo / coupon codes before checking out your shopping cart. I've saved hundreds of dollars by simply do a little search for "name of online store" + coupon code. A great promo / coupon code site is: www.retailmenot.com
8. Trade Clothing
Get together with family or close friends and trade clothing or accessories they never wore, or got bored of after a few light uses. If your friends have great taste in clothing and you don't care about it being worn, this can be a great way to save and get some great items. If you wash the clothes, it's the same as picking it up at a store (where dozens of people try on the item anyway).
9. Use Accessories To Create Different Looks
Once you have the classics in your wardrobe, you can create dozens of looks just by getting some new accessories. Instead of getting new dress shirts, get some stand-out new ties and you now have dozens of new combinations you can create with your blazer/colored shirts. Just by getting a new hat, scarf, or by changing the shoes you wear, you can create a new look with the same shirt and pants. You can find accessories for a lot less than other pieces so utilize this to get the most out of your outfits.
10. Sample Sales
Sample sales are used by retailers to get rid of excess merchandise. Traditionally, sample sales featured items that were created by a designer to put on models for the runway or send to retailers. Now, designers have broadened the definition to include excess inventory, clothing from past seasons, etc.
In New York City, they have these sample sales at random locations in the city, offering high-end designer wear for up to 50 – 75% reductions.
You can also find invite-only websites that offer the sample sale items online. Some examples are Regents Secret or Gilt Group (you can request an invitation on our forums)
There are countless other websites like this, along with websites that actually list the time & place of live sample sales going on in cities like NYC. This is a great way to enjoy high-end designer wear at a fraction of the price.
Caveat: Before You Shop…

One of the biggest mistake people make is to go shopping for something without first thinking about what they already have in their closet. Sometimes, you'll get a new item and have NOTHING in your closet to go with it, so you have to go out and buy more items to go with your new item. This is not smart shopping. Make sure you always know what you have at home before you go shopping, so that you can match accordingly.
Sometimes you'll be surprised at what you dig up. You may even rediscover some awesome clothes you never wear. Now you have more clothes to wear without even going shopping!
Conclusion
There are lots of ways to build your style and avoid the temptation of spiraling yourself into debt with shopping. A little smart shopping will go along away, but remember that a few quality pieces are better than a wardrobe full of of low quality ones. Start with the classics and make them the foundation of your wardrobe, then slowly add in new accessories or special items.
There is no need to have each item of an outfit be expensive or outstanding. All you need is one classy piece and have everything else compliment it. For example you may have a REALLY nice pair of shoes that you like and you can wear just a t-shirt, jeans, and a pair of shades with it. The shoes will be the main show and show women you have style. It's all about keeping the balance between trying too hard and not trying at all.
Now you have more reasons to go out there and start building your wardrobe.