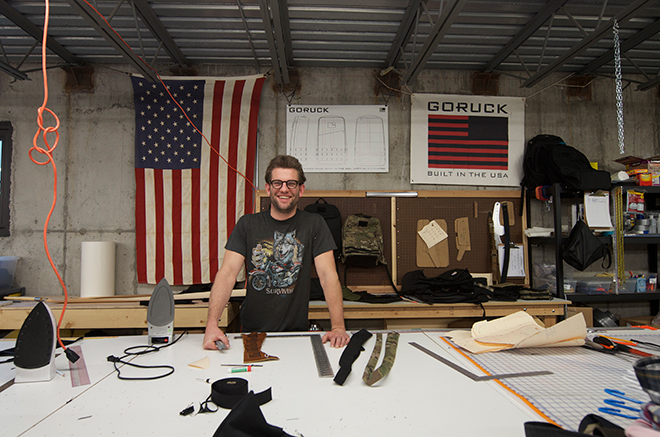 Kinowear's web review #3: October
Hi guys,
Last week I sent you a survey about what you found to be the biggest problems and most frustrating things when dressing well, so that we could help you more.
If you finished it in right up to the end, you received my latest free guide: The 10 Little Touches That Make A Man Sexy…
And you got a few clues about project TITANIUM that's coming soon…
But I can't tell you any more at the minute. 😉
In any case, thanks so much for your input, it's great to hear from you guys. (more than 170 of you responded)
Seeing all your problems in black and white got me really pumped up.
Let's to move on to the cool things I've stumbled upon this month. If you were worried about spending all weekend on 9gag, don't worry I've got you covered with more meaningful reads.
Let's start with wallets and bags…
This fantastic "infographic" is going to show you exactly where you go wrong when you shove that bulky wallet into your pocket everyday. With brilliant graphics and seamless interactivity, you'll find out the best ways to slim down your wallet and avoid those all too familiar misshapen pockets. Give it a read and you'll become a slim ninja too!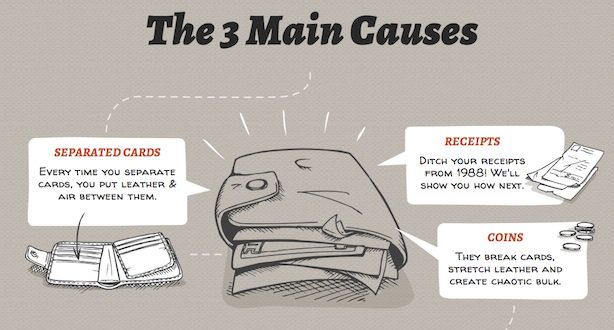 Why your wallet looks so bad…
That article lead me to delve deeper into the world of the rucksack geeks: Carriology.com. Here's an interview of two incredibly passionate guys from GORUCK who really understand the challenges they face and always strive to do better. Their rucksack doesn't just serve as a useful way of carrying bits and bobs, it really bridges the gap between civilian and military life. A fantastic aspect at the heart of GORUCK is the Challenge: these events allow civilians to come and test these bags in gruelling military-style exercises, which not only proves the quality of the bags but is a real exercise in learning about yourself. Head on over to and I guarantee you'll be more enthusiastic about rucksacks than ever before!
Wanna go casual ? Sneakers and denim heads…
SneakerBoy, the brainchild of Australian Chris Kyvetos, has just been launched as a kind of temple dedicated to high-end sneakers. I would absolutely love to see this with my own eyes – it actually looks like a museum!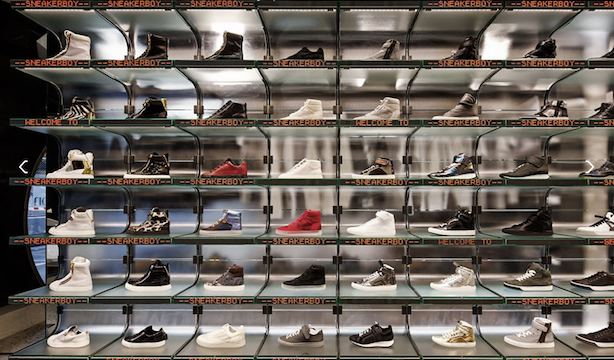 And here's another one for you sneaker fans that'll help you pair your beloved sneakers with outfits that you hadn't thought possible… An insightful article featuring a wedding photographer, with the support of his sneaker stash, this is bound to leave you rethinking your preconceptions and longing to sneak your sneakers into more of your outfits!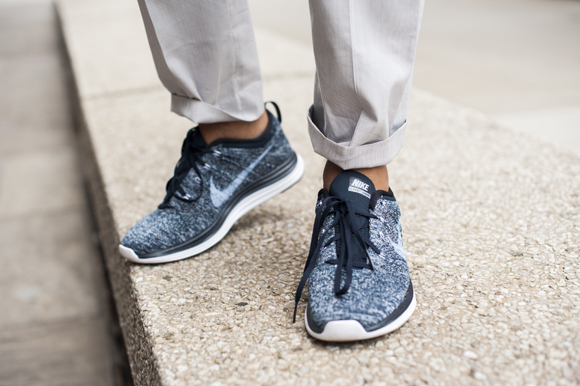 He actually wears this pair with a suit, looks nice !
We released our own stance on the topic too : Sneakers 101 : bits and bobs, tips…and thoughts.
As you know, we're super enthusiastic about our jeans, and Rawr Denim's 'Fade Friday' collection is the perfect hit for us jean junkies. With photo evidence of some exceptional jean evolution, these raw denim delights will leave you longing for more. They might also leave you asking yourself why you should invest in high-end denim and Real Men Real Style has all the answers, neatly summed up in five key points.
These cool Korean guys want to help you find the perfect shirt. They've launched a cool kickstarter campaign where they address the common problems you'll encounter when buying a shirt, using stylish, fun graphics that are simple to cast an eye over. The very name Form & Function tells you a little about what they're aiming for – they want you not only to be wearing a stylish shirt, but one that works for you and with you during the day.
Here are 3 things they've come up with to keep in mind when trying one on :
Fit of the sleeves: We all need to roll them up from time to time, but do they stay up if you want them to?
Is it too stuffy or too open? open the 2nd button from the top and check to see if it's opened too wide and if the collar stays in place
What is the fabric made of? Have a look at the label…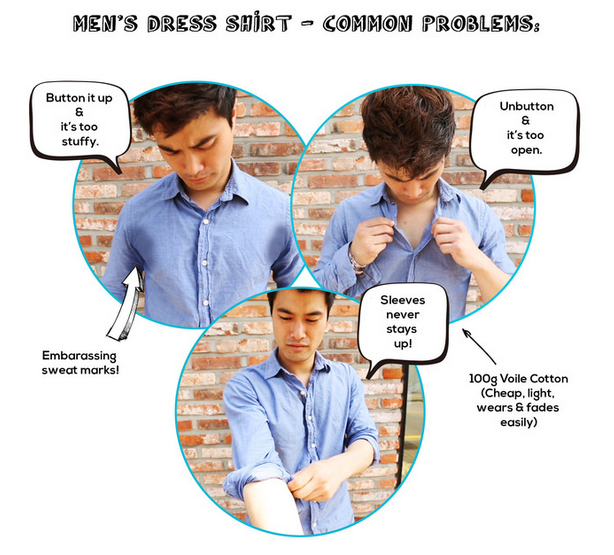 Formal Style, suits, budgets and the craziest ties a president ever wore
We all know that there are an enormous range of suits out there to suit (see what I did there?) a variety of budgets. But when it comes down to it, what's the difference between a $200 suit and one that's $2000? This informative article breaks down the vital components of a suit and provides a handy comparison that is sure to get you thinking. It doesn't leave you settling for one or the other, rather it aims to really get you thinking about what you should be aiming for to suit your needs. (Okay, I'll stop now…)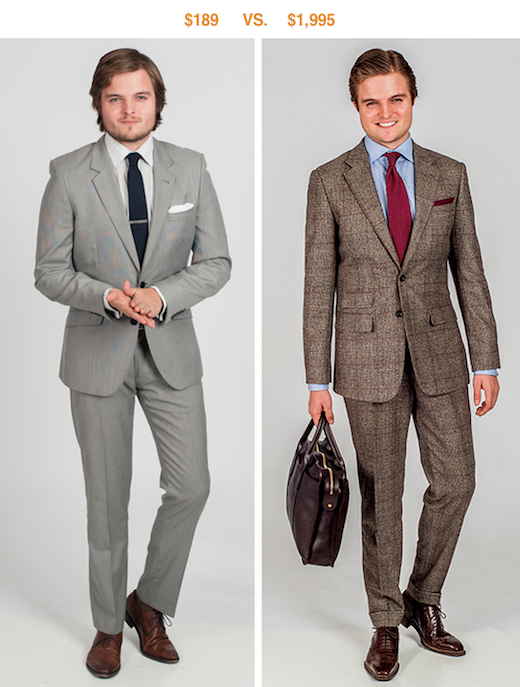 If that leaves you with a clearer view of your budget, take a look at this list from Put This On. It'll give you some really good advice about exactly which stores to head to for different budgets and what you can expect from each of them. It's a clear list of recommendations that'll give you somewhere useful to start.
And it might not be something you'd considered, but if you want a tie to go with your newly purchased suit, why not draw inspiration from Harry Truman himself? Maybe because most of his collection of "funny" ties are quite impossible to wear… In any case, this neat selection of Truman's ties is a super-interesting piece of history.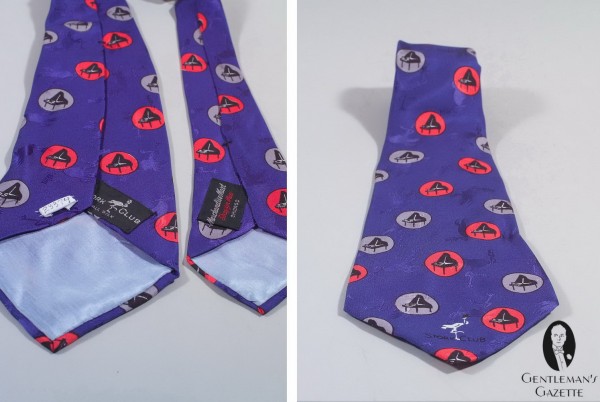 Politicians used to have "swag"
Now let's get down to a meaty topic: muscle
Effortless Gent has seamlessly brought muscle and style together in this motivational article about what squats can teach you about style. If you're struggling to know where to start with improving and developing your closet, this article will encourage and enable you to get where you want to be in your personal style growth.
Inspired by his fondness for Kinowear, 3 years ago Greg launched Kinobody.com and we're really proud! Kinobody is a fitness blog with brains behind it, and there's a relatively new lifestyle section. If you, like Greg, want to achieve the ultimate physique and master the art of self-improvement then Kinobody is a great place to start. With accompanying YouTube videos to enable you to copy Greg's moves and practical advice to keep you on track with your lifestyle choices, Kinobody is a great complement for Kinowear.
Take a look at Greg's video parody of American Psycho.
It might not be something that you imagine can take up a whole article, but this insight into the dos and don'ts of Brazilian Ju Jitsu (BJJ) gis (it's the kimono for BJJ) is worth a read if martial arts is something you're into. There aren't just brand recommendations or basic directions, this article really goes in depth when discussing different weaves, weights, collars and shrinking, to name but a few aspects. With useful tips and indispensable knowledge, this is surely not an article to be missed for the more sporting amongst you or the cotton weaving nerds.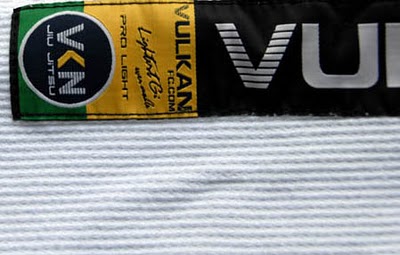 That's a 'Honeycomb' weave from the brand Vulkan
Halloween is fast approaching and whilst we don't recommend you wear a BJJ gi for any Halloween party, it would certainly be better than dressing in any of these…
Did you miss the survey and last free guide ?
It's not too late.
Thanks to this short survey : I learned a lot about your problems, about what really gets in your way.
I identified the TOP 5 problems that stop you in your tracks.
1. Lack of time and money (it's a fake problem and we're going to see why)
1. Never finding a good fit (you've really understood that 'fit is king', and I've got some concrete ways of stopping those deceptive trying ons)
2. Your clothes don't go well together and it's hard to put them together…
2. bis. When mixing colors you dread looking like a clown (these are two facets of the same problem and the solution is really simple, you have to go back to the very foundations of your closet)
3. How do you construct your OWN style ? (if you're wondering how to best integrate your personality, you're on the right track)
4. You're worried about not buying good quality at a good price (Did you know that there are easy to check quality criteria for each item of clothing? I'll give you some very clear examples)
5. Should I buy this item? You never know if you're right to get out your credit card. (We're going to look over the criteria together that should guide your purchases)
… And I'm gonna do something about it!
In the coming weeks I'm going to tackle each of these problems in the Style Letter.
Make sure you don't miss anything, it's going to be weighty….
Sign up by filling the form below