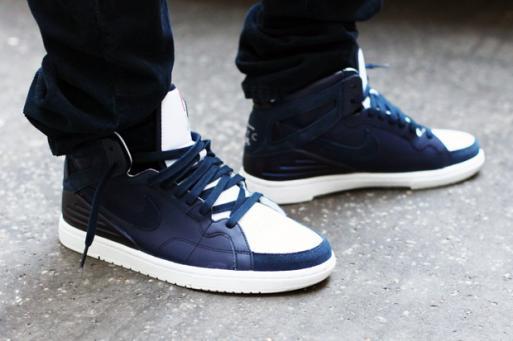 Sneakers 101 : bits and bobs, tips…and thoughts.
This article aims to be 'brief' and get to the bottom of things on a number of questions we receive concerning these beautiful creatures. Knowing how to taste them then get a taste for them requires the same as for sashimi: they need to be served raw, lively and sharp (for the freshness of the product) and prepared by two chefs, Nicolas and Gill behind the counter.
Let's start with Gill:
Why wear sneakers?
Cos they're the most versatile alternative to other kinds of shoes that you put on with your suit in a morning before heading off to work.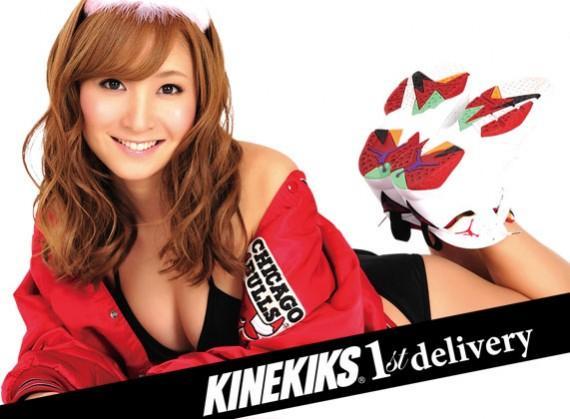 Unless you're really into order, morals and Sudoku, sneakers are THE casual/laidback (like the girl next door on a Saturday morning) shoes to go for and are easily integrated into an outfit without you coming across as pretentious.
As far as the style is concerned, there's also an aspect of comfort and choice, which defines the rest of the outfit and doesn't limit it to 'jacket/shirt/tie/coffee machine'.
They're like ketchup to fries, pickle to a ham sandwich and the $15 dollar midday menu.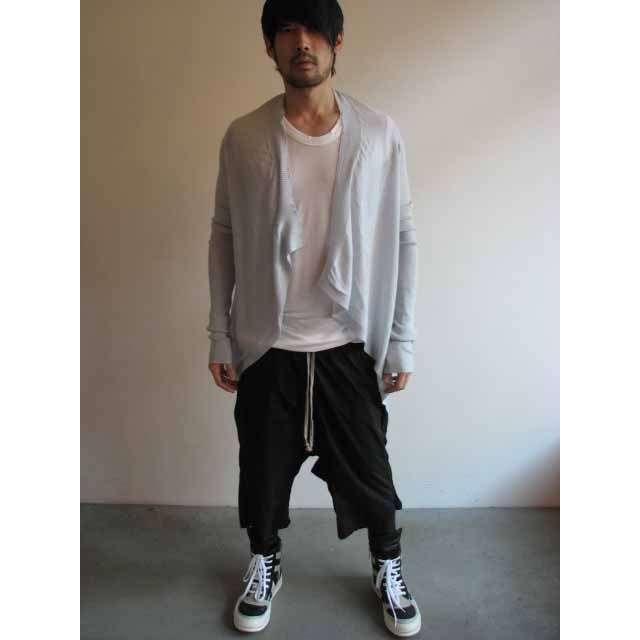 Sneakers by Rick Owens
Sneakers simplify and highlight a lot of an outfit and make separate items of clothing easy to wear and to coordinate. You get a certain amount of freedom and it's hard to go wrong, too.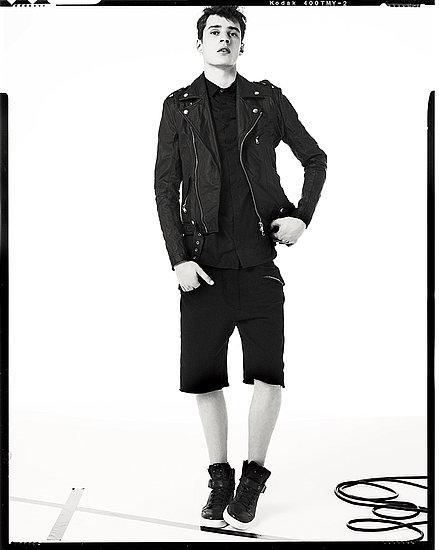 'Yeah but sneakers aren't classy, they look ugly and make you look like someone who doesn't want to leave his teenage years behind'
Wrong – it's when the entire outfit doesn't fit together that you get that impression. There are, to keep things simple, three kinds of sneakers:
Those that we class as 'cheap' (material and design) that're fairly neutral and bring nothing extra to an outfit (budget between 0 and $120)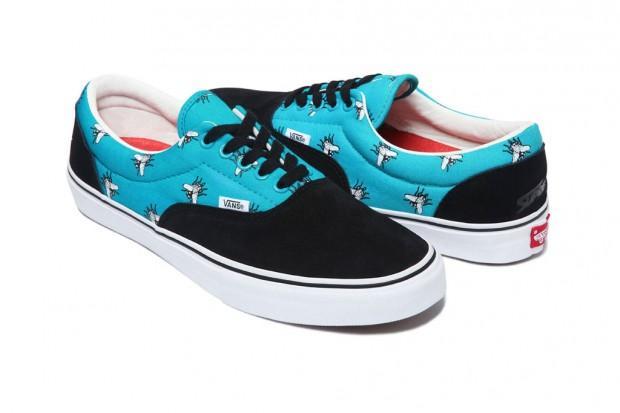 They're the kind of sneakers you see every day. To the point that they're becoming banal. Low-end Converses, Nike running shoes, New Balances with a crap design that look like they've been hurriedly mass-produced and thrown onto the shelves in Footlocker. They carry (often negative) stereotypes and serve of a sign of social status and consumerism than of anything else. It's the cheap vanilla flavor (and not the pod) of clothing. Of course there are some great models to be found somewhere amongst such brands but they barely represent 1% of the whole production…you're gonna have to dig for them.
'mid-range' sneakers that show attitude and cost a bit more (budget $120-$250)You can tell there's some quality there, a decent base standard in the look and they can easily add a bit of spice to the style of whoever wears them. They're the perfect compromise between budget, style and quality.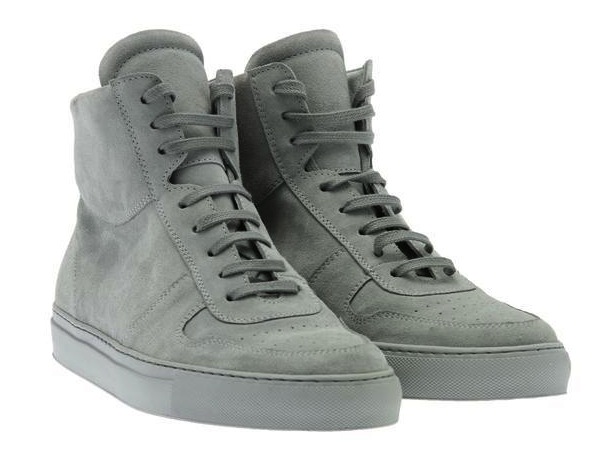 National Standard
Designer sneakers. HE (high-end) like the initials BMW. Classy, they've got a lot about them and show your social status as a spark of brilliance within society. (budget $250-$9999)
Lanvin
Here we're at the opposite end of things and the item should be considered as a stand-out piece in its own right, completely unique. A pair of sneakers from a designer often has a lot of character and you'll pretty much have to build an outfit based on the sneakers that you've got on your feet. You risk ending up like an American rapper mixing up Lanvin and loafers, though…but the risk could be worth it cos these sneakers go way beyond what you'd expect from sneakers…just take control of them and don't let them control the outfit.
'And what about color? Why do we always go for white? I've never got that!'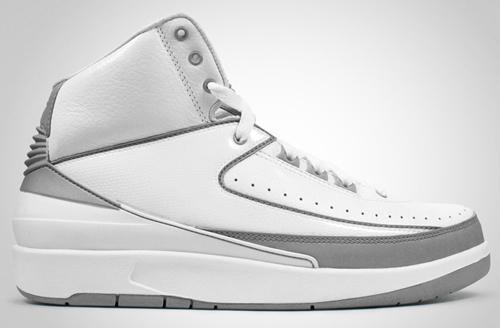 Think of a pair of sneakers and you think of sport. White is both the most neutral color (in the sense that it goes with pretty much everything) and the easiest to integrate into the rest of an outfit. Simple as that. In case of a white-overdose you could always opt for beige or grey.
99% of people wear dark jeans (faded or marine blue). Light sneakers mean that you can show them off more thanks to the nice contrast created between the sneakers and the jeans.
We'll check out dark sneakers in a sec – are they worth the risk? My answer to this question would be that it all comes down to the material that the sneakers are made from. A poor quality material will be lade to stand out more if the color is dark but if the material is a smooth, supple and comfy leather, for example, they could be worth a shot…
Try wearing a pair of light sneakers with a worn pair of faded jeans. Then try wearing a pair of dark sneakers with the sale pair of worn faded jeans. OK, so in both cases you can see the jeans are worn but you'll see that one of the combinations HIGHLIGHTS that more than the other…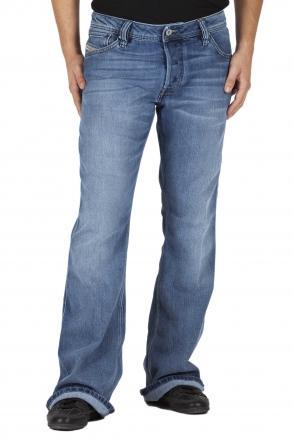 And there you have one of the explanations for the famous rule that tells you never to wear more than three colors: quite simply because that way, you prevent people from comparing the individual items of your outfit and therefore from judging them as single individual items.
'OK, so what exactly does a good pair of sneakers look like? How can we tell them apart?'
Piece of cake. You take a standard model from one brand and compare others in relation to that pair. I think that RAF SIMONS, COMMON PROJECTS and LANVINS perfectly represent what you should take as your base mark.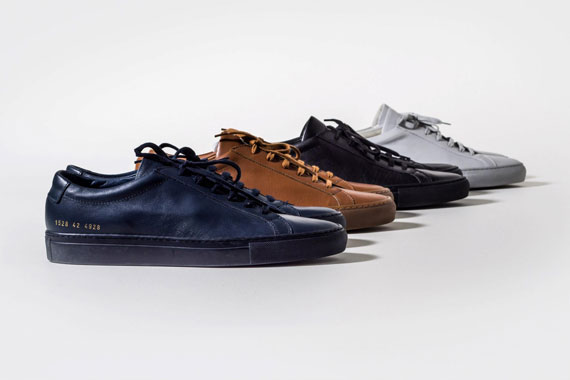 Common Projects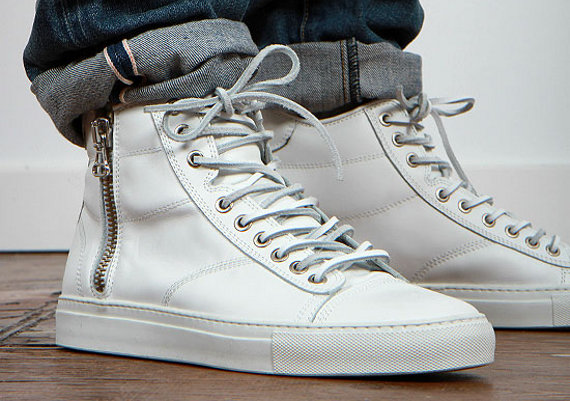 Wing + Horns
Sole: flat, solid, stitched? Not stitched? Do I risk it being wrecked after a few days? A month? A year? Never?
Number of laces: Do they take over the pair of sneakers to the point that they lake them look ugly? Are they thick or thin?
The shape of the end of the sole: has there been enough work put into it, does it clash? Is it turned up like clown shoes? Round or pointed?
High-rise, mid-high-rise, or low-rise? : Are you tall, somewhere between or option c (i.e. average size)? There are no precise rules here, it all comes down to the size and tastes of the individual. But low-rise or mid-high-rise are no-fails. High-rise sneakers seem to shrink the silhouette, so they're better for you if you're a bit on the tall side.
Is the material comfortable or not?: Let's not forget that it isn't just the sole of the shoe that faces wear when we walk, but our feet, too! And that this wear is the main cause of little holes and other little surprised that make us regret buying shoes (especially if they're expensive). You should therefore go for leather and avoid, if possible, leather that's too fine (like Paul Smith's Medusas) and any kind of cotton or canvas that doesn't stand up to the slightest bit of wear.
A design that works well with the shape of your feet without making you look stupid or like you're going to the beach for a spot of snorkeling. Think about proportions and, in particular, go for something simple. The more complicated a pair of sneakers looks, the worse the effect.
The right size: it's like with a car seat: the end of your feet shouldn't be beyond the front of the sole and your heel should be tightly fitted into the back of the shoe.
Basically, don't give rubbing and blisters the space they need.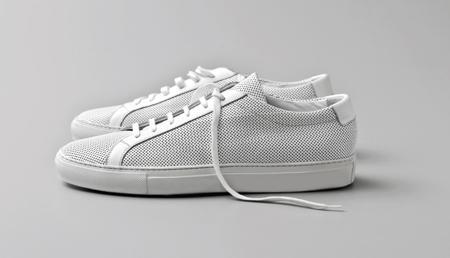 Common Projects
Once you're able to recognize the similarities and differences between pairs of sneakers, you'll be able to grasp subtle details and from that point onwards you'll be capable of developing your own real taste for them.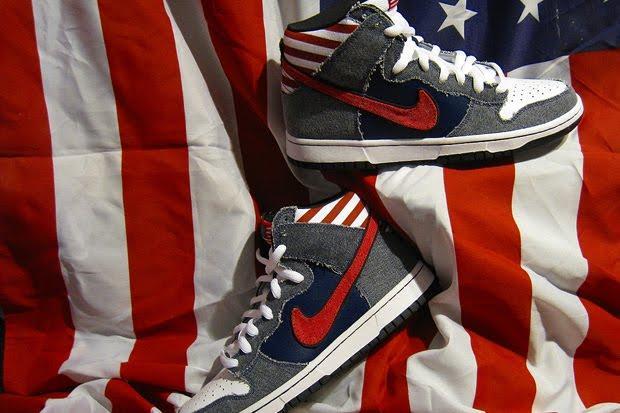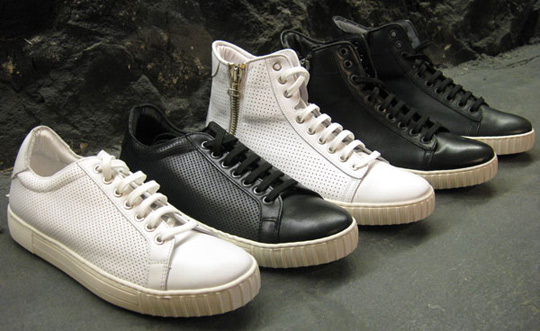 Wing + Horns
'And the price of sneakers? You'd never catch me spending more than $150 on a pair!'
You're totally right. The idea is to get hold of a pair that fulfils your needs and not a pair that you want to show off in the sun…they'll end up in a box at the end of the day, anyway…
For less than $120, you're going to be looking at Industry of all Nations, Generic Surplus or Converse or something 'made in china'. We are also talking about the most popular brands (Nike, Adidas etc.)
Between $120 and $250 we're talking about clothing designers' brand (Paul Smith, etc) …there are a few original models out there but you need to know how to find them at this price range and be in the right place at the right time
Between $250 and $500, you can go for designer models and you'll find many more examples of much better quality. Common Projects, Wing+Horns (delicious!), National Standard and Del Toro shoes.
For $500 and above, you don't even need to read this article cos you're already a massive fan of sneakers…or at least you're pretending to be. Pierre Hardy or Lanvin. Have a look at this Tumblr for even more crazy and cool sneakers design. 
And this leads us to the following conclusion: with sneakers like with drugs, you pay for what you get. Spending more than $120 is not a bad thing in order to get hold of a pair when you know that the quality corresponds to the price and that they'll last you a long time. Sticking to small brands isn't stupid either. Because of social pressure or context ( guys who tell you, for example, 'Rick Owens sneakers are super' have got their fair share of problems…and enough money to waste..) Not making an effort to get to know what's great and what's crap, though, merits the death penalty.
Del Toro Shoes
Nicolas also has a thing or two to say on high-rise sneakers:
I sometimes get asked rather surprising questions relating to very specific issues. 'How to wear high-rise sneakers?' is one of them and I've noticed that some people make a whole big deal out of it for no reason, over-thinking things for no use at all.
As you'll see, though, the answer is really simple:
Wearing high-rise sneakers: the big size myth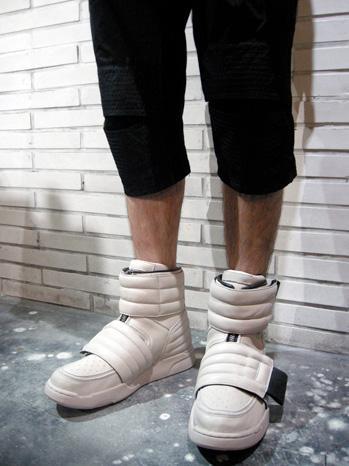 Don't take it too far if the other pieces of your wardrobe
and/or your lifestyle can't handle it
When I advised smaller people not to wear high-rise sneakers a while ago, I should have been more precise about what I was thinking…cos I often get asked questions along thelines of 'I'm 1m67, can I wear high-rise sneakers?' To which I answer that it's not a question of centimeters, but more about the whole silhouette. And no, there isn't a strict limit to the precise centimeter at which it is forbidden to wear high-rise sneakers…but then you could've guessed that! If there were it'd be ridiculous!
In fact, I've often seen high-rise sneakers worn really well by smaller people. What is disgraceful (and rare) is when you see really fitted jeans with high-rise sneakers that lake your ankles look massive, like Supra Skytop, for example.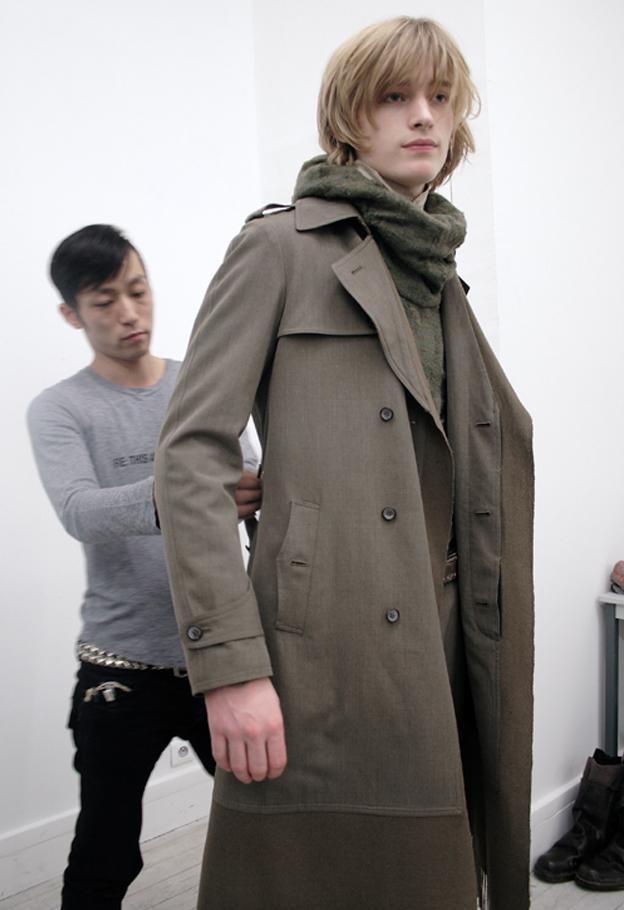 You get the picture – the contrast between imposing high-rise sneakers and really fitted jeans on a small person isn't a great look. It makes your feet look swollen and your legs like chicken legs. THAT is what I meant when I said that high-rise sneakers aren't for smaller people.
But let me be clear, high-rise sneakers with massive ankles can't be found everywhere and they're often a sign of cheap sneakers! You'd be unlucky to get your hands on a pair and that kind of design is nowhere to be seen amongst higher-end models. A simple pair of high-rise Lanvins with a balanced design with a pair of non-embellished, semi-slim jeans works perfectly well, regardless of your size. And that's about as complicated as it gets! And for the rest of the matter, you can see with your own eyes what works and what doesn't! Seriously, trust your own eye here.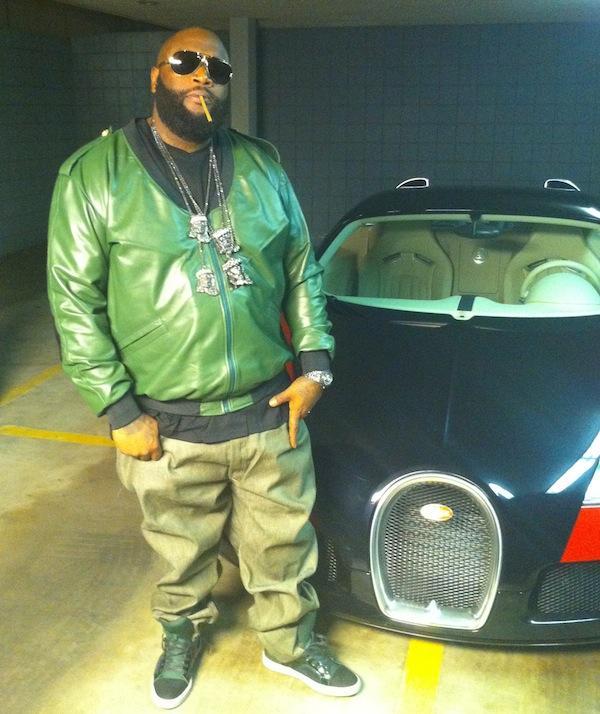 On this note, if you consider yourself to be smaller, then avoid really fitted jeans with really imposing high-rise sneakers. That's all there is to it!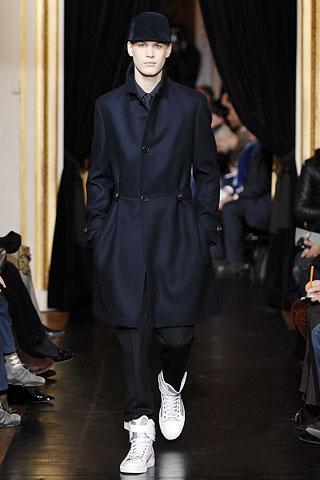 Lanvin
What's your opinion on high-end sneakers ?
Do you wear sneakers?
What are you favorite brands?
Your answer in the comments!
If you liked this post please share it with the buttons below.