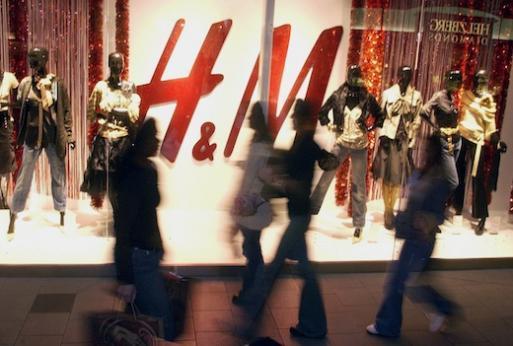 Quality and low-end ready to wear
Disclaimer: on reading this post you agree to see your ideas about ready to wear, small designers and fake luxury brands being challenged if not completely turned upside down…
Ah, low-end Ready To Wear (RTW = Ready To Wear), that awful entrance door into the world of men's fashion…However, despite being for many men the only range of RTW they wear, it is an area which is nonetheless little known, and around which some peculiar myths are centered.
Low-end RTW is the kind of RTW with which the average guy is most familiar, much more so than with high-end or mid-range, quite simply because, in contrast to an item from Dior, a great number of men have already worn something from Gap, H&M, Zara, Banana Republic, Old Navy without counting all the clothes from Nike that have been converted and worn in a completely urban context (not a sports field as it's supposed to).
A question of price…
The most powerful weapon of these brands is that they have imposed a new standard of pricing, completely detached from the quality of fabrication. Paying $60 for a pair of jeans has become 'normal' even if the material ages poorly and the cut means they're baggy round your ass. It's very insidious, as these brands have succeeded in banalizing the purchase of mediocrity.
In order to work well, these brands rely on selling enormous volumes of clothes, that is to say they would collapse if their supply were more limited. Indeed, to run a large Zara store right in the middle of town, it's not a bad idea to sell shirts at $50! That's without mentioning the colossal marketing costs that you finance by buying a T-shirt for $13 at H&M!
Economies of scale also come into play because, as you can well imagine, the cost of manufacturing a shirt is not the same if you make 10 as if you make 10,000…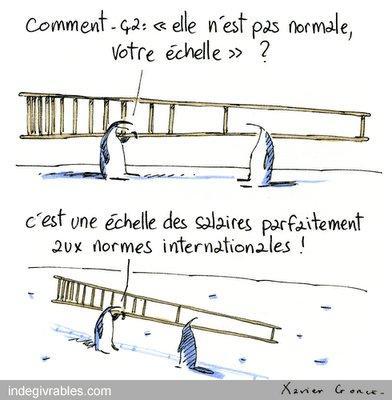 Translation: "What do you mean 'this ladder isn't normal' " "It's a wage ladder absolutely fitted to global standards"
The point I want to make is that if these brands can allow such low sale prices, it's because they're present pretty much everywhere. On the other hand, for a small designer who's just starting out, it's impossible!
When I'm asked, 'Yeah but Benoit, I've got the right budget for Gap, but I don't suppose you know of any other nice smaller brands within the same price range, but that have better quality stuff?'
My answer is always the same, 'No, if your budget suits Gap, that's your only option, cos there's only Gap that can exist within that price range for entirely financial reasons.'
Indeed, a small designer:
Doesn't benefit at all from economies of scale. Creating a prototype, having it adjusted, modifying it, and launching the fabrication of a few hundred copies is very costly, without mentioning the fact that contrary to Inditex (the group that owns Zara), there's often no investor there to help out. The final sale price strongly reflects this, but it cannot be any other way!
Doesn't benefit from a large-scale advertising campaign, which makes it even more difficult to make yourself known (luckily, blogs have arrived, but that's another story). On the other hand, there is some good news for us: publicity costs are so expensive that the majority of small designers prefer to reinvest in quality, which translates, for us, into an excellent…quality/price ratio.
Doesn't benefit from large-volume sales. Due to the (very) limited number of stores, and the prices that are higher than those of low-end stores, the average guy isn't going to rush to get there.
With all these elements, you can better understand why we only find large groups monopolizing low-end RTW, no? Indeed, it's all in your honor to want a grey reefer made from wool and cashmere for less than $260, but only a brand like Gap has the financial structure which allows for that to happen. And definitely not a small designer.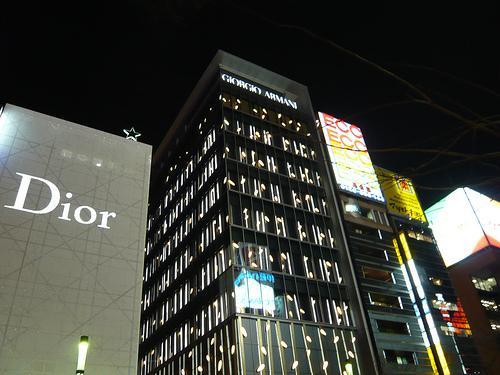 No (small) designer could indulge in such madness!
So, there's doubtless some of you who might think that price is used as a marketing weapon by high-end brands ('they have higher prices to show that it's a luxury brand, but they could be less expensive if they wanted to').
That might be true of the big luxury groups or mainstream brands, but for small mid-range designers or those who are starting out: I don't believe so.
Amongst all of the mid-range brands that we recommend on the blog, you'll be very surprised to see that most of them don't even have a salary (or, at least, not much more than the minimum wage) because creating a brand of clothing is far from being a goldmine. It's clearly not what I would recommend to someone with a hunger for money. The ideal solution (or the easiest) would be to increase their prices, but they refuse to do so because they'd give the impression of being 'too expensive'. Honest truth!
All that I ask of you is that the next time you see quality mid-range/high-end stuff (but that doesn't come from a big luxury group like Hugo Boss), instead of cursing the price, understand that the designer in question can't necessarily do anything about it.
And the next time you go to Zara, buy what you want, but don't take all those little two-figure prices as a point of comparison.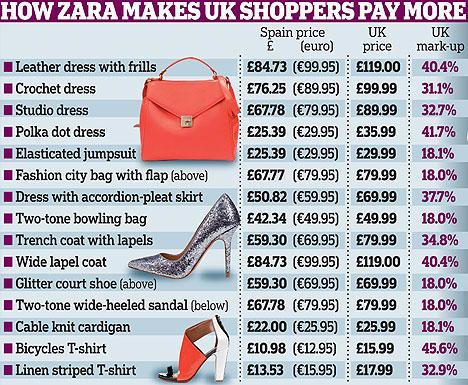 Surprisingly, nor US nor French customers are the worst-off.
Mainstream VS mid-range ready to wear
As you'll have understood, we're not at all demonizing low-end ready-to-wear…when it's bought with full knowledge of the facts. On the other hand; what's sad is seeing people throw themselves on H&M and Martin Margiela collaborations in plastic/RTWier mâché or, more generally, lining up tens and tens of inexpensive but badly-chosen items in their wardrobes.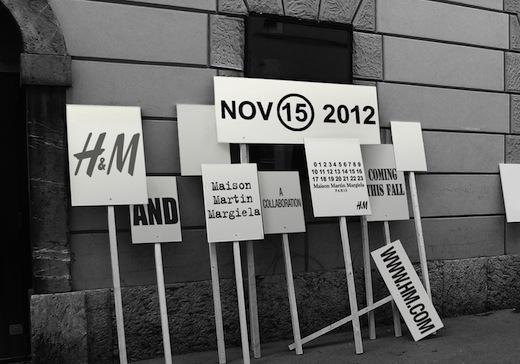 Artistic direction 'coming soon' – self-ridicule or pure franchise?
Leaving Zara or Gap with a few bargains is, then, an expert's game – you have to earn your stripes in higher-quality ranges before you're able to spot a good quality/price ratio where you wouldn't expect to see one. With that being said, as a beginner, you're more likely to mess up than anything else.
Secondly, certain items have a minimum price that can't be pushed down further than that certain price. It's the case for:
Fine materials like leather or denim (cheap quality that will wear without becoming tarnished)
Items that require a quality fabrication, like dress shoes or blazers (very poor durability for the rock-bottom price)
Items that have been worked on, such as faded jeans, knitted patterns on wool or the patina on shoes…
Don't buy these items in low-end ready to wear stores: they practically don't exist there. I insist. Invest a bit more in something mid-range which will ultimately prove to be much better value in the long-term (and I'm not even talking about the purely aesthetic aspect). If you haven't got the cash to buy the item you want: save up and wait. And turn your attention to simple basics while you wait (example: a woolen reefer while you wait to be able to pay for a leather jacket worthy of the name).
Low-end ready to wear nevertheless has a place on the market because it allows you to unearth some interesting items of the right quality, if you have the time and energy to rummage through each collection in-store (and especially not with reference to a look-book). This is very true for all simple items, like T-shirts (Uniqlo), chinos (H&M), basic shirts (Zara), or even really simple knitwear (Uniqlo).
A few words on 'fake luxury'
Inversely, mid-range and high-end are no panacea either because we find an abundance of brands there that offer low-end quality at high-end prices.
I'm thinking in particular of all these fashion designers marketing minds who are still blooming but for whom I don't envisage much of a future… Idem for those old fashion houses that have more or less given away their heritage but not for the price of shit: Boss, Burberry, Dior.
They're easily recognized through their omnipresence in the glossy mags and advertisements in the street. They're generally placed in positions of high visibility in stores, because it's all about spending related to image: airports, large stores and tourist hotspots.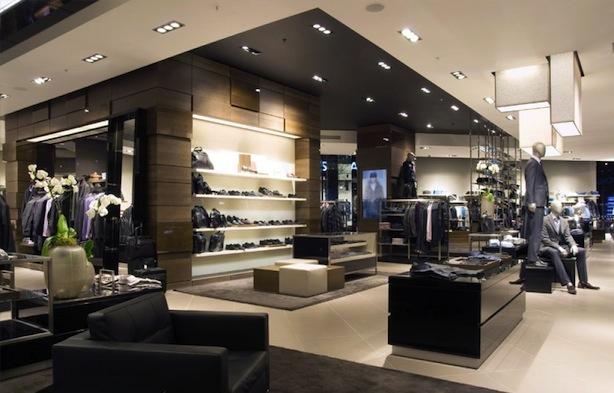 Have a roam round a big store and take a peek at the labels showing what the clothes are made of – you'll see what I mean.
But what do I do if I have a small budget, then?
There aren't 36 solutions, and I won't make a guide for low-cost fashion, but here's a reminder:
The brands that you should look at on a small budget, you know them already: H&M, Zara, etc. I'm not going to elaborate on the subject, as I go into more depth about it in the Kinowear Bible. But really, apart from these groups, there aren't any small designers who make stylish things at such prices; it's naïve to believe the contrary! The good news is that even at H&M and Gap, I can confirm an improvement of quality in general…And do me a favor – have a look at the look-books of these brands, there are sometimes some really nice outfits (with the advantage of being day-to-day).
When you travel abroad, be sure to visit the store of a low-cost brand specific to a country, like Topman in the UK, or Le Château in Quebec; there are sometimes some surprising gems to be found.
Opportunity. I won't repeat the refrain on eBay or the classified ads because people will start saying that I ramble. 😉
Warehouses are in general rather disappointing, so you know what to expect if you're promised a pair of Diesel jeans at a low price…
Right, and those of you who have a small budget and are satisfied with your wardrobe – what are your tips? Where do you buy your clothes?
The case of the sales
The truly great opportunity to find (nice) clothes remains, unsurprisingly… the sales! But on the condition that you know your stuff, so that you can avoid all of the fake 'bargains' that you'll come across.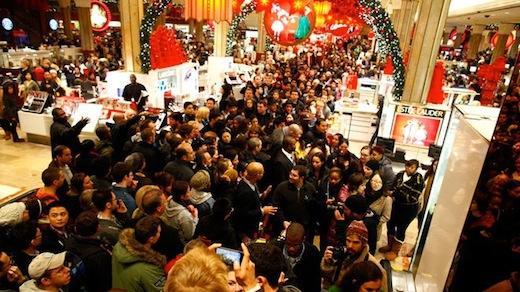 Black Friday is slowly coming closer. No worries, we'll have you covered a few days beforehand with a very complete post. Followed by the release of the Titanium Secret Project (more on that soon by email).
Talking about email, in a few days I'll send our beloved subscribers a free PDF guide of roughly 20 pages.
It's called: The 10 Little Touches that Make a Man Sexy. But don't worry our editorial line is not sliding towards cheap dating advice. As usual it's all about your style and helping youfeel confident in the clothes you wear.
Sounds good to you? Don't miss it, sign up now by filling the form below.
What are your favorites ready to wear brands ?
Where do you usually go ?
Your answer in the comments.