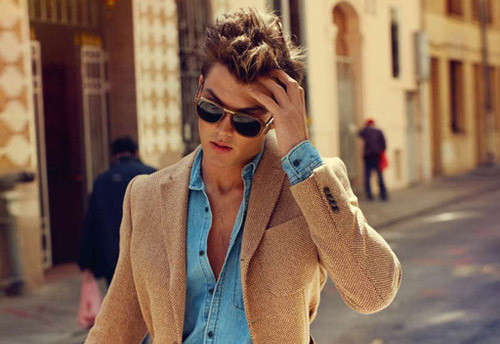 Kinowear Style Pick: Rebel Class
This really struck me as one of those unequivocal looks you rarely see on the streets.
The combination of color and texture is perfect. I love the rugged nature of the light blue denim shirt paired against the classic and sophisticated texture of the khaki tweed blazer.
It's a complete expression of masculinity, strength, and class.
For readers looking for plus size men's clothing: Our friends at Menswear UK offer sizes up to 5XL in a wide range of styles and colors.