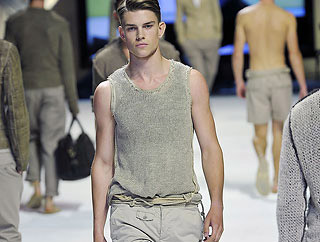 Kinowear Style Pick: Dolce & Gabbana Rope Belt
Photo: Marcio Madeira / FirstView.com
It's a rare moment when a runway show inspires me to immediately add something fresh to my personal look. When I recently saw Dolce & Gabbanna feature rope belts in their Spring 2011 collection, I thought to myself, "Genius! Where can I buy some rope right now!?" It was an accessory that threw me into nostalgia, imagining an age where leather belts were nowhere to be seen. For those of you interested in DIY fashion, you can always buy your own rope and create a makeshift rope belt. For the rest of us,  you can purchase one like this at YesStyle: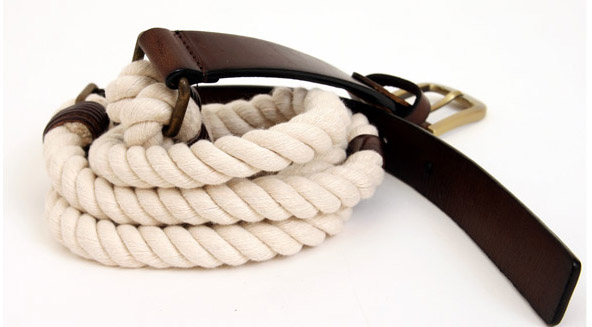 It perfectly blends the simplicity of using rope as a belt but comes with a practical leather band and gold buckle to keep it stylishly in place. Definitely a stand-out piece worthy of a Kinowear Style Pick.
If you would like your own rope belt from YesStyle, click "like" below to become a fan of our new Kinowear facebook page and for a chance to win a $100 gift certificate to use towards any YesStyle purchase! We'll be selecting a few winners from our facebook fans starting next week so tell your friends and stay tuned for updates by following our Facebook and Twitter pages!