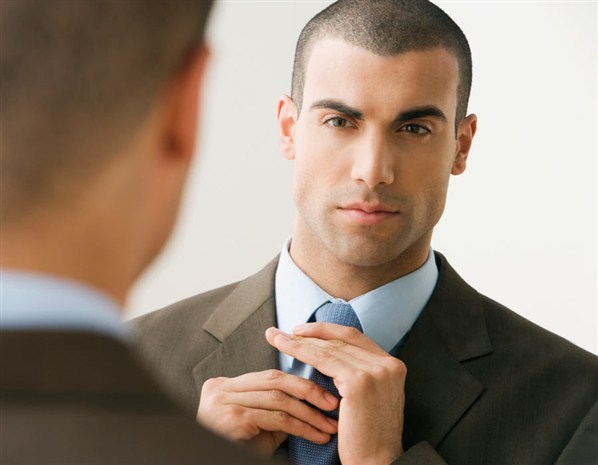 How To Dress Up For A Job Interview
Looking for a new job can be a stressful time. So getting your foot in the door is a great first step. But don't be caught off guard. Most of the time you only get one chance to make a good first impression. Turn the table in your favor, making your next interview a success.
So you've got the interview huh… now what?
You weren't thinking of grabbing that wrinkly old suit you haven't worn since your brother-in-law's wedding were you?
Spend $20 bucks at the local cleaners. Then use this guide to get it tailored to properly fit your body shape… How to make a suit fit
Next, I recommend rewriting your resume. Do a search on Google for "resume words" + "your industry" for the particular industry you're trying to find a new job in. You'd be surprised at what you might find. Plus most of the online resumes are read by a robot anyways.
After those quick adjustments go kick open the door and blow your interviewer away with these guidelines. Oh and make sure you practice being interviewed a few times before the big day.
Grooming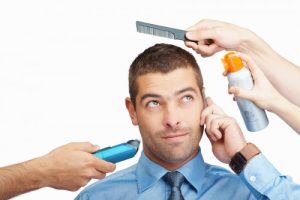 Get a fresh haircut, spend the extra couple bucks and go to a quality salon or barber shop. If you pinch a few pennies, getting a trim job at "SuperCuts" you'll just look and feel cheap. Highly recommended to stay away.
Also don't go in looking all scraggly… trim those whiskers and make yourself look professional. If you pack a manly beard… comb out the curls and brush in some oil. Think Dan Bilzerian style.
Last but not least, stay away from the cheap cologne. Leave the Old Spice for grandpa. Use a good stick of deodorant and you should be good to go. You don't want those nasty arm pit stains showing up at the wrong time, especially if the interviewer is a female.
Formal Interview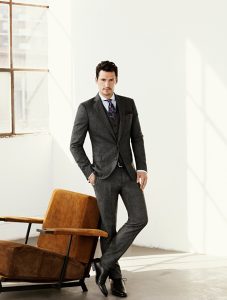 So you're a white-collar kinda of guy shooting for 6-figures. You better instantly grab the attention of that suit on the other side of the table. He's gonna notice any imperfections and 'faking it' from a mile away. Trust me.
Stick the basics like we teach in the Kinowear Bible and leave the big-ass gold watch at home.
Fit is going to be super important. If you already know your suit is baggy, take it to a local tailor shop. It's going to take a few days so make sure you don't wait till the last minute. Now in the case your suit needs more than just a nip and tuck, think about getting a new one before you drop a couple hundred bucks on alterations. Remember you will have a little bit of negotiation room if you bring in pants and a jacket. Be nice and use it to your advantage.
Don't forget your shoes. A lot of guys bust out the door without thinking to put a quick dull shine on their kicks. What a shame… because it's one of the first places people look right after meeting you.
Casual Interview
You're a Gen-Xer I get it… So what.
Leave the shiny track pants and flip-flops at home, better yet drop them in the trash can on the way out the door. You'll be doing yourself a favor if you ever plan to have a lady friend.
You're might be looking to impress a young start-up. After you set into the conference room he's probably going to ask the 'director of fun' bring you a bean bag. But don't let this atmosphere tarnish your image. It doesn't mean you have to be a stiff, but hold your ground and resist the temptation to dress down too much.
A light-weight sports coat and a pressed pair of khakis should do the trick.
For footwear… lace up a slick pair of cordobas (sock are optional). Avoid anything with a buckle. If you're feeling risque… consider adding a colorful pocket square.
Accessories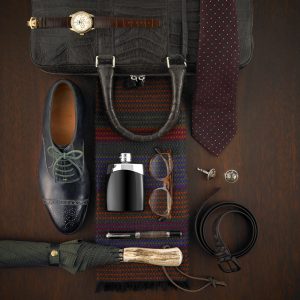 Keep it simple.
Don't wear sneakers (no excuses).
Always wear a tie… tasteful but not overpowering.
Carry a leather briefcase or business tote. You deserve to be turned down if you show up with your resume in a manila folder.
No flask with your initials.
No cufflinks.
Colors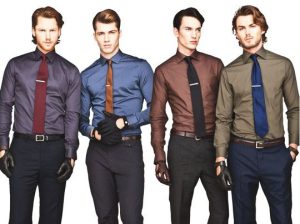 It's hard to go wrong with a black or grey suit. Next, choose earth tones for shirts and ties. (Don't wear driving gloves like the guys in the picture) We also cover color matching in great detail in the Kinowear Bible. But if you are in an emergency situation do a search for 'mens color wheel' and stick to earth tones. You want them to remember you in a good way.
If you follow these tips you will definitely set yourself apart from the rest of the pack. Best of luck on our interview.