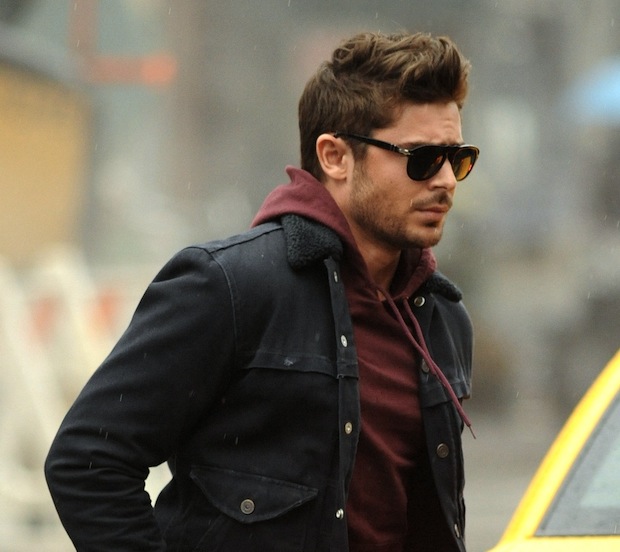 Style rises in the East: how to wear a hoodie? Some ideas for outfits
It's not too long ago that I started looking into hoodies (hooded sweatshirts). Before, I always thought that wearing a hoodie over other elements of an outfit would create a look like this: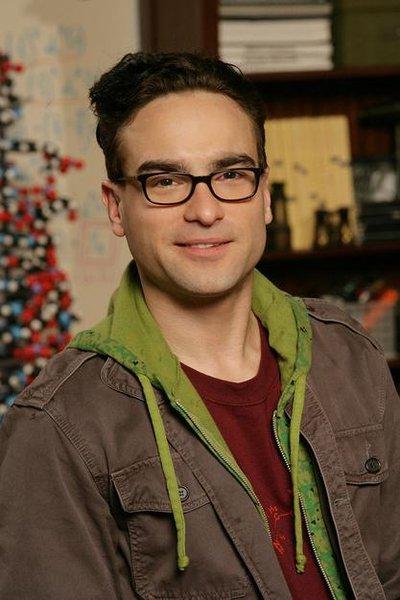 And wearing a hoodie on its own was doomed to look like this: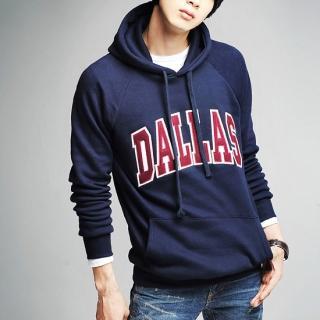 To sum it up, I saw nothing more than a poorly-cut duffel sweater with no zip and an uninteresting motif on the front…
Most hoodies inspired by hip-hop culture, for example, are typically really not worth the investment. Their flashy colors and 'have-you-seen-me' motifs make them easy to spot but their cut does nobody's shape any real favors.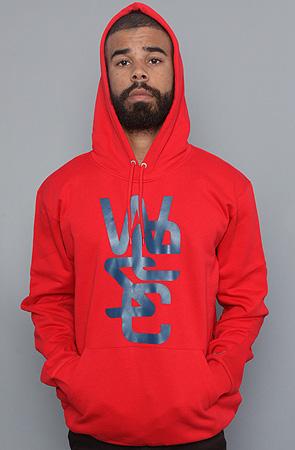 As you know, I love layers so I have a pretty enormous preference for hoodies with zips: they allow you to enrich an outfit much more easily than a simple hoodies, even one with motifs.
Not long ago, we saw how to layer up men's outfit like asians do: so now let's take a look at how to do the same kind of thing with a hoodie:
What color hoodies to go for?
When it comes to hoodies, the way they work with colors is their strong point: a grey hoodie calms down the colors involved with a checked shirt and a T-shirt.
The distribution of colors is particular well-done: the main items of an outfit (here the hoodie and trousers) are in a neutral color and the rest of the outfit is more original: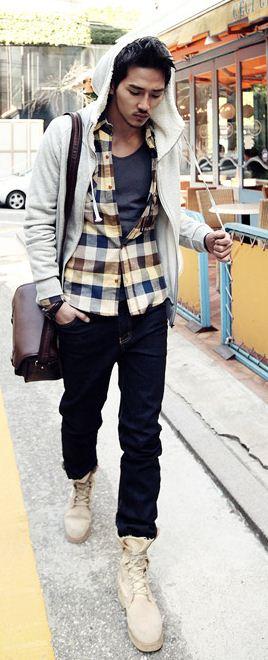 From this throw-away remark, we can take the following essential tip for buying clothes: always go for simple colors (start with grey, then marine blue and eventually black) especially when it comes to the basics that we wear a lot (jackets, coats, trousers).
That way you can mix and match them with a maximum number of clothes. It's for this reason that buying a checked shirt is normal but a checked jacket is much less common.
In the outfit below, for example, if you replace the yellow checked shirt with a blue shirt, layered with a white T-shirt and light blue sneakers, it will still look as good. (I've not got a photo so you'll have to use your imagination and take my word for it)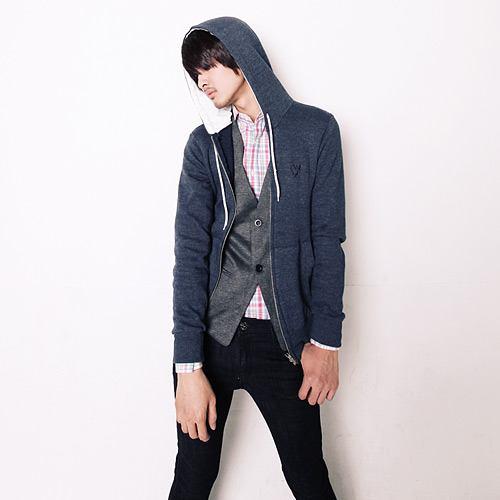 How to wear a hoodie?
This time we have the layering up of a gilet, checked shirt, and hoodie. There's no effort involved and this time you've got the chance to create a contrast between the smart edge of the gilet and the casualness of the shirt and hoodie: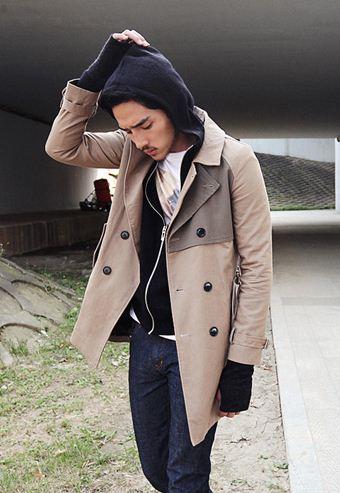 The same goes for a trench coat, the one above is original, though, in that it has two colors. The casualness is reinforced by the mittens*. I've not got a lot to say on this one: it's an easy use of layers.
*Don't go for that. Unless you know style well and it's congruent with your style.
You just need to watch out not to put a super-chunky hoodie under a trench coat…to avoid looking like a sack of potatoes when you fasten up the coat.
Last year, I also tried combining pretty much anything and everything, with colors that are all relatively neutral apart from the yellow checked shirt: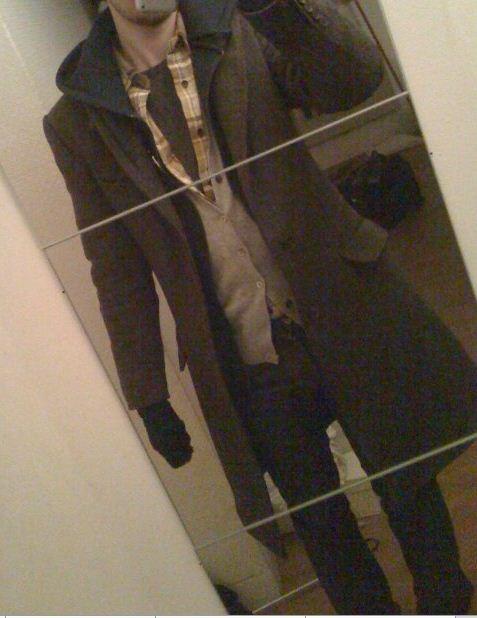 The cardigan/hoodie combo also works well and easy to wear :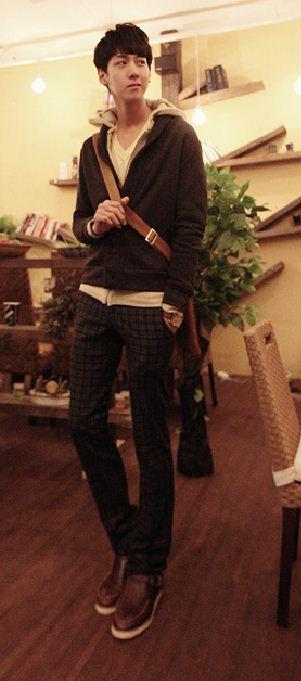 How to choose a hoodie?
Make sure the hoodie isn't too long in relation to the cardigan or jacket: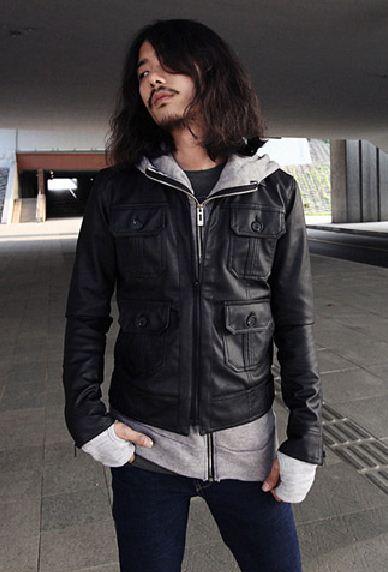 And that it isn't too thick either! See the difference for yourself between a stupid lambda hoodie under a jacket and a fine linen hoodie with a zipper: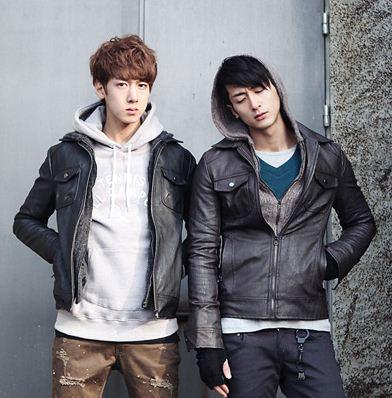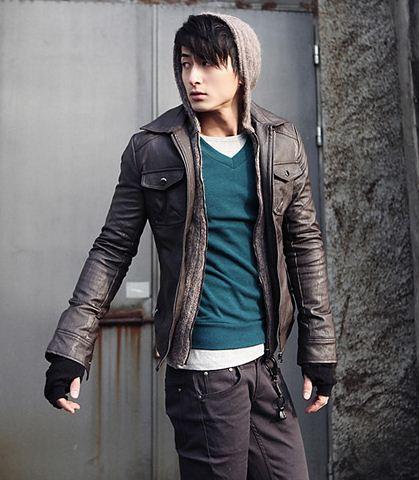 Another tip: in the following photo, the makeup of the outfit is pretty much the same but the effect is completely different.
Here the hood is totally flat and the outfit gives the impression of 'wise child' or school kid (the polo, hat and stance don't help). Definite Big Bang Theory effect: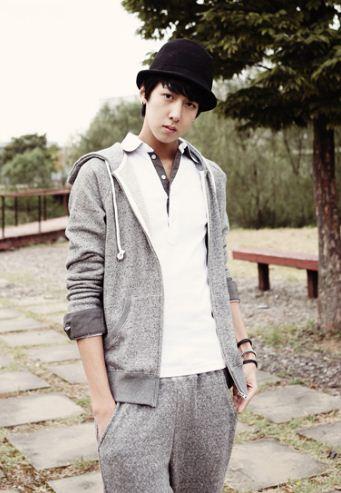 In this photo, on the other hand, the hood is casually hung over the neck: this gives a much more casual and laidback effect…kinda like 'I just grab and put on the first thing I can find in a hurry to go out and do some sport and, oh, wait, what a surprise, I loom stylish…'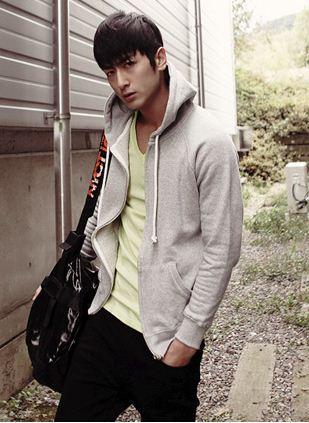 Now let's look at hoodies without zippers: some of got quite a deep collar that plays on the layers below: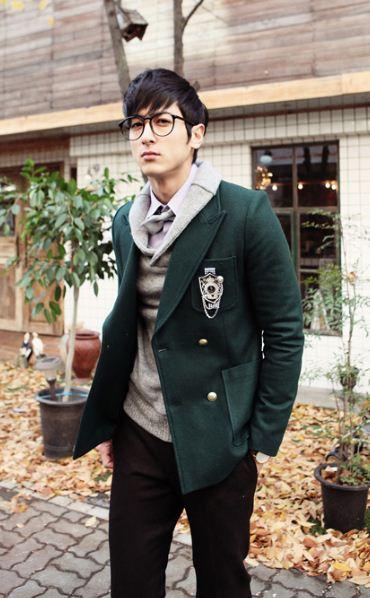 Now for other kinds of hoodies: I prefer the ones with a lot of work in them. Normally they speak for themselves: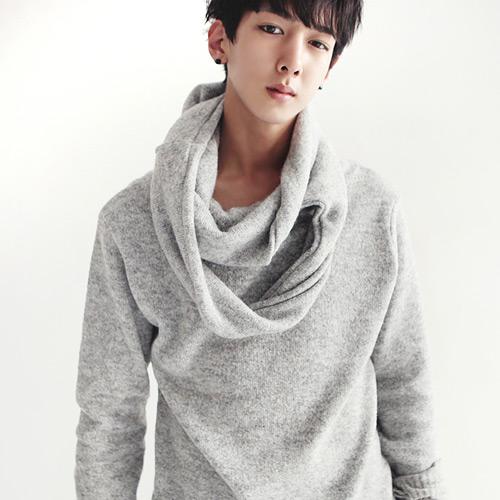 Some of them involve an inversed collar that functions as a kind of scarf: it looks wicked under a coat. There's a lot of work gone into these collars but they remain nonetheless fairly tricky to pull off: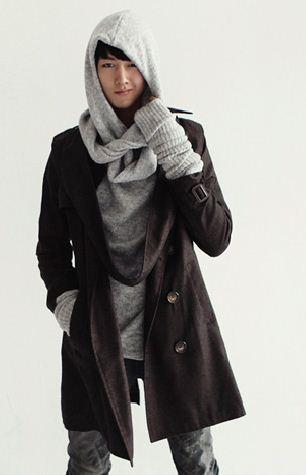 Others integrate mittens…why not?!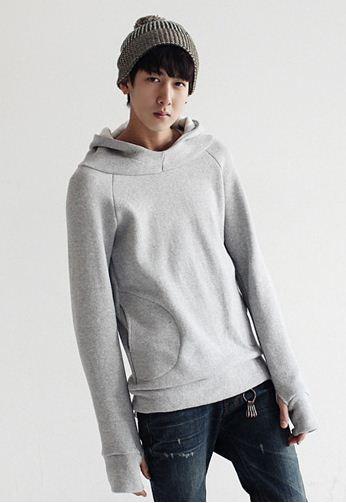 Or even an extra hood: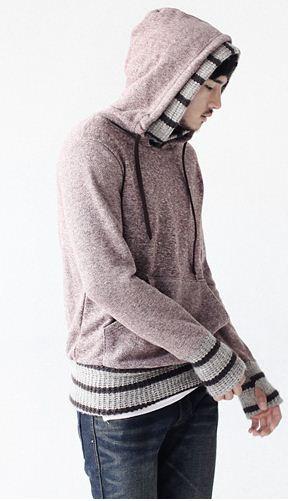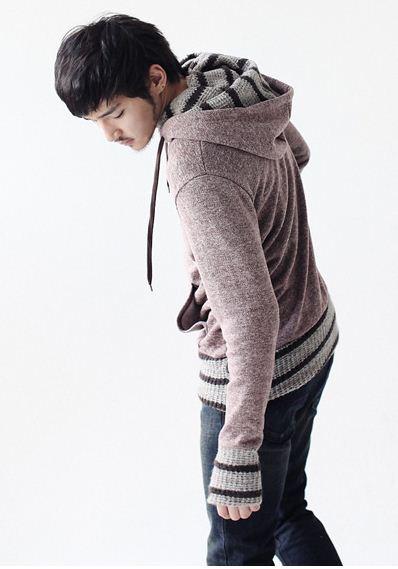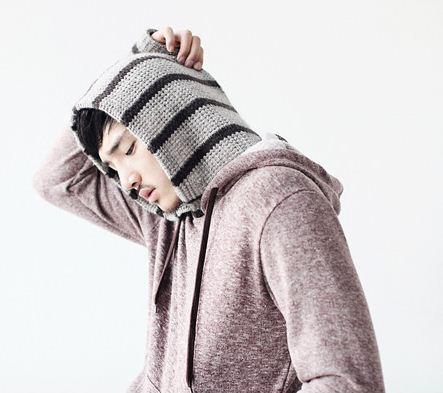 The layering of two hoodies is a very limited concept cos it can change an outfit completely for no good reason. It works well here as a subtle and understated color is combined with basic motifs. And the cut of the hoodie is good enough to stop the layer effect from becoming too imposing.
Beware nonetheless of layering hoodies as the effect can sometimes be really crappy: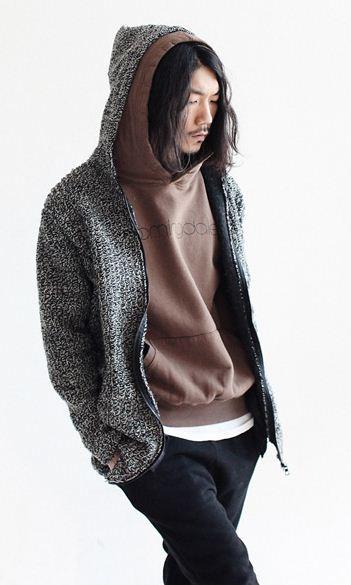 And then there's the high-rise collar. Without a doubt this is one of the most interesting twists I've seen on a hoodie: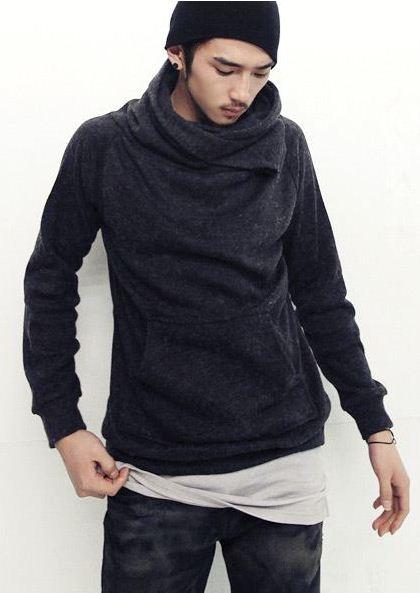 Watch out! Stay away from hoodies that have been worked far too much…you don't want to look like Batman!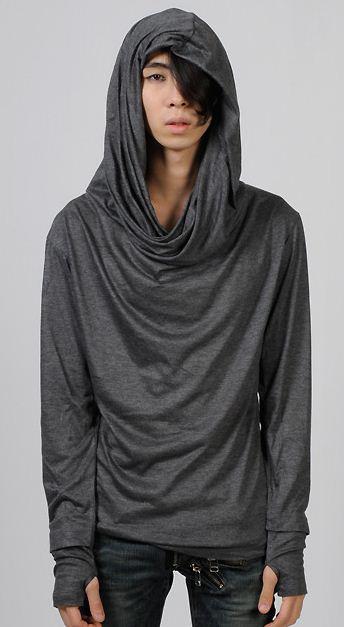 The one above is far too feminine, and that isn't just the fault of the model.
An yeah, one more thing, as usual, let's forget about motifs: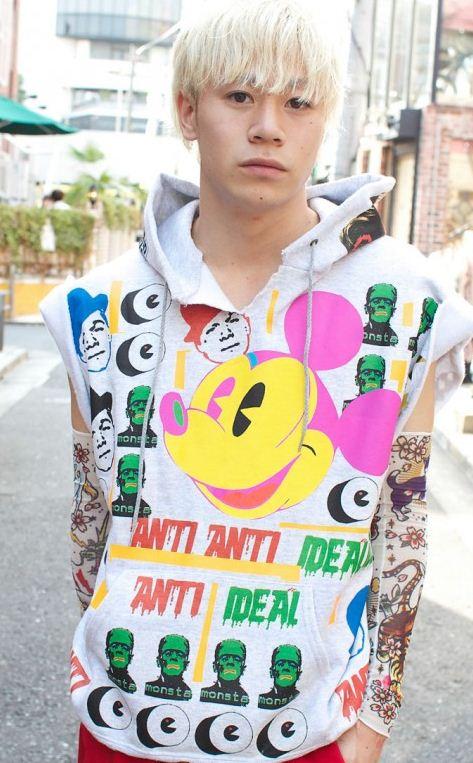 A few brands for a future made of nice hoodies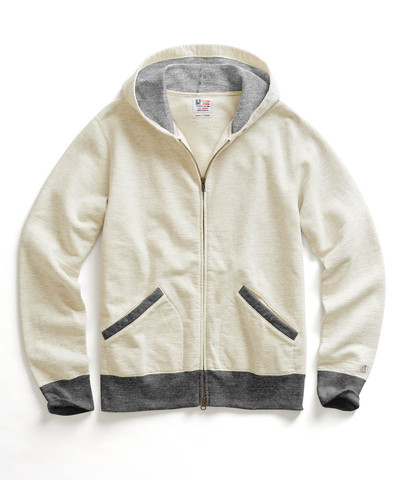 How often do you wear your hoddie ? Do you believe it has its place in the wardrobe of a grown-up ?