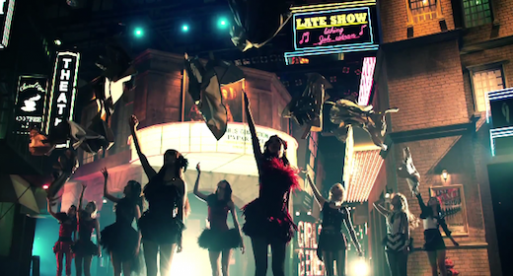 Black Friday Survival Guide
For a few weeks you've known that you need that new pair of sneakers, and you've been dreaming of a good woolen coat that won't burn holes in your pocket, something you've been missing in your closet.
Go on, admit it, even when Black Friday is months away  you're already thinking about putting a bit of money aside for those fabulous sales. That wonderful moment when hedonism can be dangerous for your wallet and you need a certain level of self-control.
What you need to do, so that the sales don't use up your savings nor your time, is make a list of what you need and what you want so that you can avoid that 'wonderful' moment being quickly replaced by a rather more miserable one!
And that's why we're going to help you. Because we like you so much, we're going to give you some friendly, mollycoddling tips to help you de-stress and take in our advice so you avoid all of your worries.
Tip #1: Open. Look. Analyze.
a good white shirt (with a decent cut)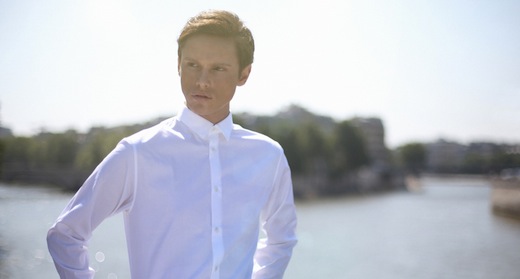 A nice white shirt with well fitting shoulders.
a nice suit which sits well and that you can wear to go out on special occasions or just the blazer with some jeans: but only if the blazer is short enough.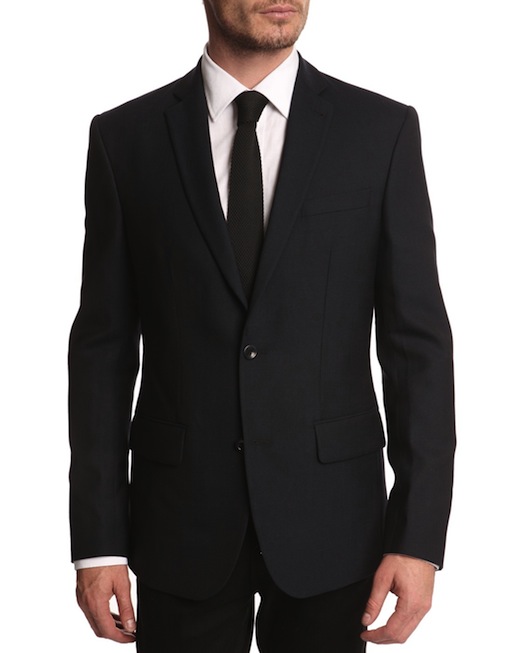 A Filipa K suit.
a good pair of leather shoes, with a sewn seam, Goodyear construction, just all of that stuff…One of those pairs that's going to last you for years. If possible go for brown leather because it goes more easily with more laidback outfits. Or even some ankle boots…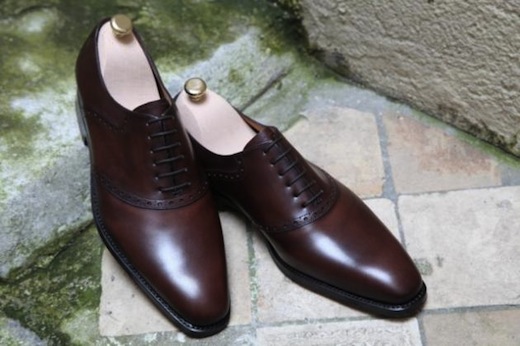 Another basic: this pair of Markowski Oxfords.
a quality woolen coat. This is a really big investment, so if you don't have one then the sales are completely the right time to make the purchase.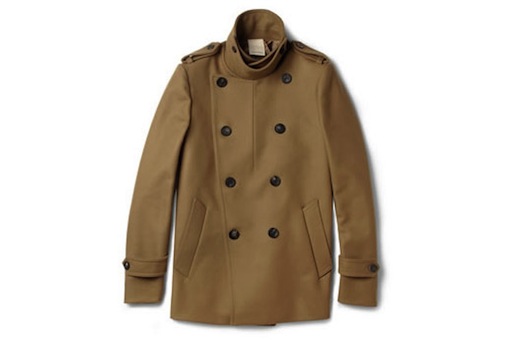 A Super Saiyan level 5 coat from Woo Young Mi
(the neck can be opened in various ways to adapt to the cold)
a good chunky knit sweater which will make you look elegant without being over the top, and will especially keep you warm.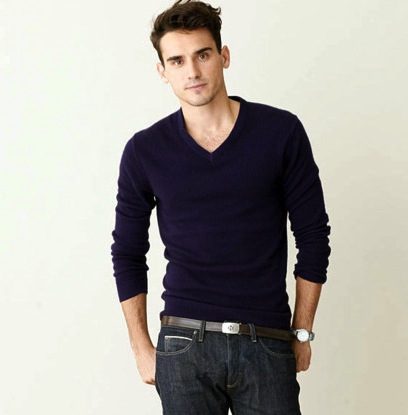 Nonetheless, bear in mind that some items of clothing are rarely in the sales: we're talking about non-seasonal clothing, like raw jeans or basics. So don't expect to find a decent selvedge jean with 40% off: it won't happen.
Now take a good look and analyze! What do you have the most of in your closet? If, for example, you have nothing but black, you should avoid buying any more of it. Men always have a tendency to rely on this coloring in winter, probably because it's easy. But don't forget that gray, dark blues, browns or even khaki and beige are other possible alternatives.
Also feel free to open your 'notes' app on your smartphone so that you can make a note of your needs in a precise way and rank them! It will stop you from overspending and losing yourself in stores.
This leads me onto a second point.
Tip #2: Budget. Identify. Be informed.
Budget! Now that you know what you need, you have to establish a budget. I advise you to do this in two stages. The first to work out how much you want to spend in total, and a second stage to work out how much you want to spend on individual items.
But please, with this second stage, don't sacrifice good pieces too quickly: it's sometimes better to invest in something that's going to last that you really like rather than buying three average pieces that are sort-of useful and sort-of durable. If you're looking to make a really top quality closet, don't look to do it all at once: be patient and take it step by step.
Example : total budget $1230(= once you've spent it, you stop).
Clothing listed in order of priority:
coat  – $500 max (Carhartt WIP, Gant Rugger, Soulland, Welcome Stranger)

jacket – $200 max (Native Youth, Rogue Territory)
raw jeans – $160  max ( Naked&Famous, ACNE, Paul Rose)

knitwear – $120 max (Lifetime Collective, Soulland, Woolrich, J Crew)

boots – $150 max (Wolverine, Clarks, Red Wing)
chinos– $100 max (Dockers, J Crew, NN.07)
Next, identify the stores! Charging in head first, like your mother often told you, isn't good. So try to work out in advance where you want to go. If you think that you need to go to the bigger department stores, go in the early hours of the first day of the sales. After, it's pointless looking for bargains, there's just a crowd of people there.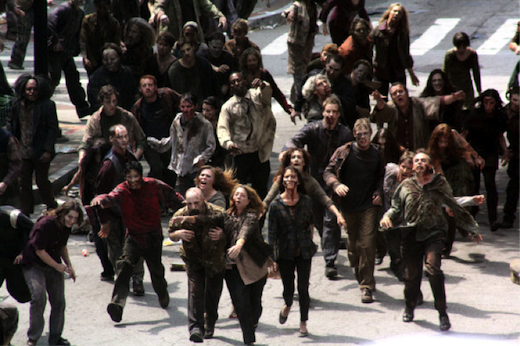 Avoid department stores and huge mall stores:
there's nothing to be found after the first day.
For everything that you find in typical mall stores, including H&M, Zara etc, don't forget that they will also be full to overflowing. That's why if you really see a piece that takes your fancy you have to go and get it as quickly as possible.
However, don't forget that these brands will be restocking throughout the sales because they have to sell a lot of stock. So they'll also be able to drip feed you various products throughout the day.
Other than these special cases, try to make yourself a clear plan.
To make this in the most sensible way, I advise you to bear three things in mind:
Make it so that you don't keep retracing your steps. It's quite logical, but you shouldn't let being hasty make you badly organized.

Buy in order of priority by considering two elements: your needs that you've listed, but also how rare the things are that you're looking for. This means that coats, unique pieces, should come before you say 'I need some nice T-shirts.

Try to guess how busy each store will be. That little shop on that little road behind the church can more easily be gone to in the afternoon than the big store in the mall, the one that everyone knows and, logically, where everyone's going to rush to.
The union of these three points will allow you to leave the house with a fairly precise plan.
Then, be well informed! You've probably been drooling for a while over some piece of clothing but the price is too big and your budget is too small. And don't daydream too much, some of these things won't be discounted. But if you have been able to look at the reductions beforehand, well played!
If not, you will need to go on D-day to find out. Nonetheless there are a few rules: the basics that will never go out of fashion are rarely on sale. By the same token the things that have only just been put on the shelves are not going to see any discounts whatsoever.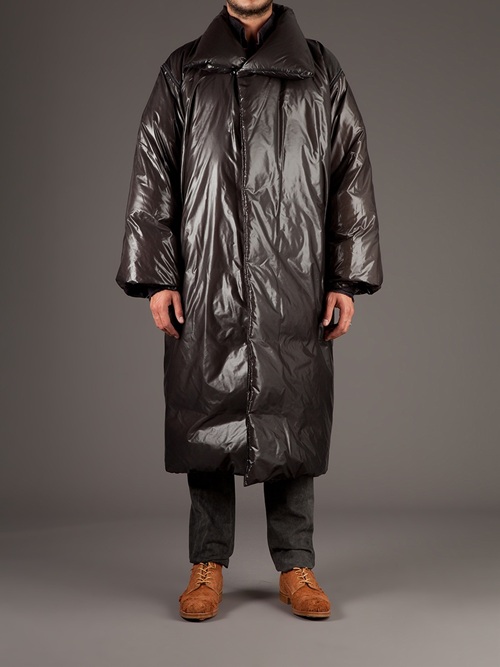 Get out your Martin Margiela coat for the occasion
Finally, a little note: on the day of the sales, think about how you're going to dress and opt for functional clothing: some jeans, a T-shirt that you can easily take off and avoid anything that's going to cover you up too much to the point that you're laden with your own clothes once you go into a boiling hot store. This will make trying on a lot easier, because do not forget: you have to try on a lot of clothes to find one good thing.
All of this feels like a bit of an uphill struggle, and you have to be prepared to be tired in advance. For that, there's Kinowear's third handy tip.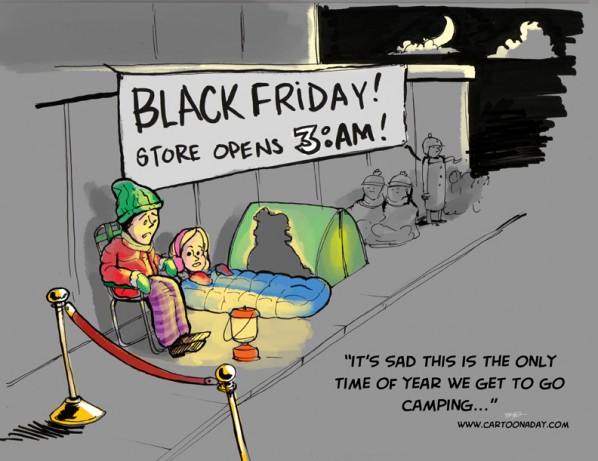 Tip #3: Google. Rummage. And stay sitting.
Amidst all of that, you mustn't forget that it's the 21st century, and that we now have the wonderful world of the internet.
First up, Google! To do it cleverly, you need to know an online list of e-shops where you can buy quality things.Then rummage around! This won't take up too much of your time. All you have to do is go on one of the sites, find something that you like and compare it: this is essential if you want to avoid a purchase that you'll regret for a 'next-to-nothing' that's actually quite different from the item. It'll take you some time, but you can do it in bed whilst munching some candy.
All of that you can do sitting down! Yes you're going to be able to revamp your closet simply by moving your thumb on a computer mouse that you haven't disinfected for six months, but this doesn't meant that there needs to be as many parasites when it comes to your online shopping basket. Getting the parcels, being happy and then needing to take the time to send it all back (involving sending an email, getting confirmation of return, repacking it and then sending it), isn't necessarily something that is going to save many precious hours of your life.
This is obviously always a risk of buying online. So there are a few precautions that you have to take:
know your size…or don't buy it at all (if you don't know your size then you need to take the time to go into a store anyway before you can get any bargains online)

know whether the brand's sizing tends to be a bit big or small (initial trying on is advised)
check the quality of the brand. If a brand is being sold alongside other quality brands then it's probably a good sign. Don't forget that 70% off a bad piece is still a purchase too far.
check on the site that you can be reimbursed without conditions and in the form of a bank payment (rather than credit or gift cards). That way, even if you have to send the clothes back which can be a pain, it means that it's worth doing.
If you're buying structured things like coats or suits, avoid doing it on the internet. Why? Because this kind of clothing will probably need alterations before it fits perfectly. Also, if you go to a decent store, the sale price will often include these alterations that would otherwise be costly if you took the clothes to a professional after purchasing them.
However, you can buy shoes without too much problem. This is because when you buy them online and you're not too sure about the sizing, you can always add an insole. So if you're hesitating between two sizes, go for the bigger one.
And there you go, you're now armed with all our advice and you're ready to be killer customers and tackle those sales. So like Eisenhower might have said, 'good luck boys'. With all these recommendations, the sales war is already won!
For your pocket
Here's one of the newsletter gifts that the subscribers really liked: our shopping memo. It's your best friend for the sales, and it's a super quick summary of the 200 page Kinowear Bible.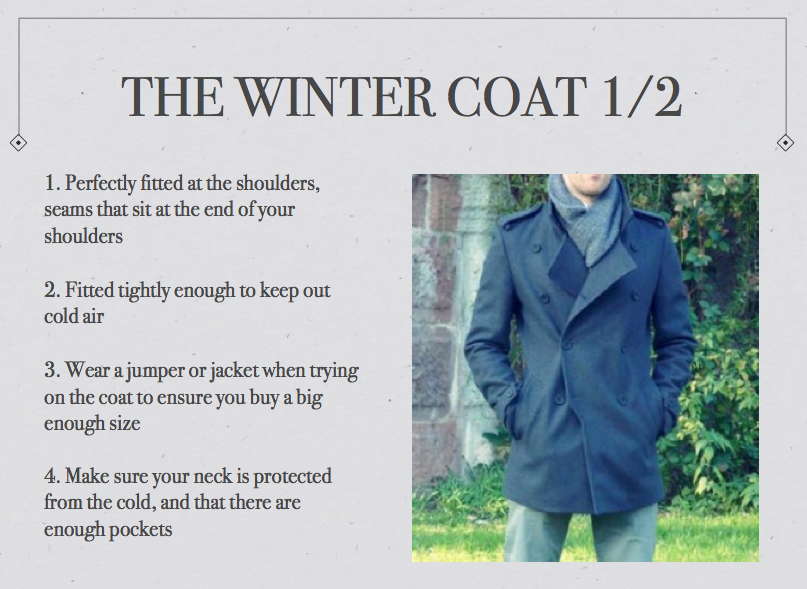 Example of one of the Shopping Memo pages.
In order to put your hands on the shopping memo, it's really easy, sign up by fillin the form below and it'll be in your inbox in less than a minut.
By the way we will send to our readers on the mailing list a sales selection, it'll be released on the 29th. (we're going to dig deep into the Internet minefield)
One more thing… The VIP readers who are going to join the Kinowear Program (a.k.a Titanium project) will of course get an even wider sales selection.
And yes, we won't publish anything apart from the usual in-depth articles so that the selections aren't snapped up too quickly!
It's all happening on the other side…:
 What are the items you're going to go after during Black Friday sales?